Sri Lankan Delicious Food Info Guide for Foreigners
What can you eat and drink here in Sri Lanka? Food in Sri Lanka indeed has a bird resemblance to Subcontinent Food. However, it is also well known that we Sri Lankans still take pride in our own form of culinary art. Perhaps we can excel other types of cuisine and call our way nothing but the unequivocally unique manner in preparing various dishes. Sri Lankan Delicious Dishes technique may have influenced by China, the Middle East, Malaysia as well as Europe.
Furthermore, with the colonial influence that we received for many years, the country has adopted it is own Sri Lankan Delicious Food food culture. We have blended our cuisine with the impact of other cultures and created different delights in terms of curries, spicy food, and gourmet dishes.
Now, let me inform you a few things about Sri Lankan food; Sri Lankan indeed loves spices so much except me. We are after a meal that overflows our mouth with flavors. Many Sri Lankans like deep fried food and different kinds of delicious snacks. Deep fried food influenced by western and the Middle East.
In whatever way you try to satisfy your taste buds here in Sri Lanka, you will find yourself filled and finally end up with complete satisfaction with Sri Lankan Delicious Food culture.
Here are some of the well-liked dishes you should try when you're traveling around in Sri Lanka.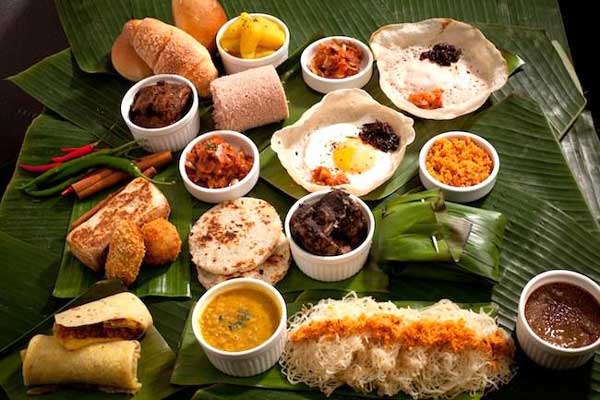 Sri Lankan Delicious Food List
Fish curry and mixed rice – World famous Sri Lankan Delicious Curry
Devilled sweet and sour fish curry – South East Asian style Sri Lankan Delicious Food.
Hoppers – Can be eaten as breakfast or lunch, accompanied by a bowl of Seeni Sambol (Caramelized onion with spicy) or Pol Sambol (Coconut flesh with spicy and chili)
String Hoppers – Can be eaten any time of the day. Popular among local in the morning or as dinner.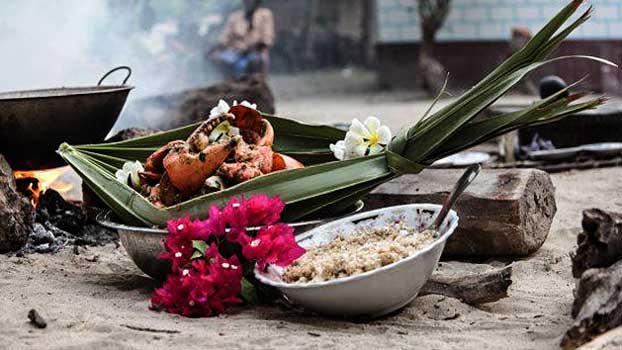 Crabs Curry – Lagoon Crabs or Ocean Crab Curry must try in Sri Lanka.
Watalappam – One f the delicious dessert in Sri Lanka, very sugary and fatty food. Hostel Kitchen Travel Blog Here
There more than 100 different Sri Lankan Local meals are available for you to enjoy your day in Sri Lanka.
Chilli fish curry, SriLankan dhal curry (parippu), Young Jackfruit curry (polos), Gotukola Sambol( Pennywort salad), Beetroot curry, Vegetarian Kottu, Fried salted fish, Deep fried chicken, Fried rice, squid rice, egg hoppers (Appa), candied shrimp curry, Roti, Pittu (flour and coconut), funnel cakes, Brinjal, Eggplant (Wambatu Moju) and Sri Lankan Chicken curry.
Best Hotel Deals with Booking.com and Hotel Combined Here!
Related Travel Blogs
Discover the Cultural Heritage of Sri Lanka
Galle City – In the Bay of Galle on the Southwest Coast of Sri Lanka
PLACES IN SRI LANKA-TRAVEL ATTRACTIONS
Hot Trending Destinations to Visit as Couples Around the World