Last updated on March 27th, 2020 at 01:26 am
Traveling by Train in Sri Lanka Information Guide
Sri Lanka is a beautiful travel destination in the Indian Ocean. The country is safe, friendly, and remarkably hassle-free. Taking the train is a great & inexpensive way to get around the country. Also, Travel by train in Sri Lanka is a real cultural experience, and you see most scenic routes, such as Colombo-Kandy, Kanday-Ella, or West coast. In particular, the incredible journey from Colombo commercial capital to Kandy's second-largest city and up into Tea hill Country. And the coastal train ride from Colombo to Dutch colonial Galle Northwest to South West of the Island.
The History of Sri Lankan Railway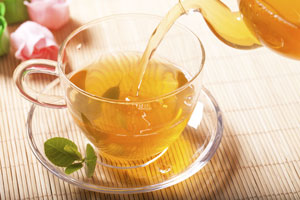 Sri Lanka was under British for many years, and The Empire cultivated Coffee, Tea, and Rubber in the hill-country of Sri Lanka. It was the main reason for its construction of railway track from Colombo to Hillside of the country to transport products. Eventually, the Sri Lankan government was to develop luxury and frequent train travel to travelers. Even today, most of the British visitors will find the stations, signal boxes, and old red semaphore signals very familiar to one in Great Britain.
Why Should Travellers Travel By Train in Sri Lanka?
Train in Sri Lanka can be a slow and fun way to travel around this beautiful Island of Sri Lanka. I have borne in Sri Lanka and travel around the country as a traveler a few times in my life by train. As an open-minded traveler, I love to travel by train in Sri Lanka. Because when I visit places by public transport, I quickly felt like locals. Also, I'm always looking for various food like local Sri Lankan Curry. Eventually, I like to find hidden places you cannot find in regular travel guides. In the meantime, It creat the overall impression of a country you are visiting. And Windows of the train will give you the best possible opportunities to take some of the best images of the country you are visiting.
What is the Best Train Ride in Sri Lanka?
Sri Lanka Home to a few 1000 KM train routes around the Island as well, some are running to the center of the country. I would recommend the most beautiful train rides in Sri Lanka
COLOMBO TO NUWARA ELIYA (Nanu Oya)
SEE SRI LANKA TRAVELLING BY TRAIN ( coastal train ride from Colombo )
How Do I Book a Train Ticket in Sri Lanka
I highly recommend you book the tickets at the central station in Colombo. Tourists can book any tickets at the tourist counter, all staff at the desk speak English or a few other foreign languages. It is a cheap way to buy tickets. On the other hand, If you're looking to buy a Sri Lankan Train ticket from oversea. It is possible but a little expensive. I have found this website SRILANKATRAINS.COM, the site well trusted, and travelers can book train tickets online. Representatives of this company will come to the airport and hand over your tickets wit little information booklet.
Tickets Categories
Sri Lankan Railway ticket has three main categories. Most popular above train lines recommended classes are 1st and 2nd class. Don't need to book 3rd clas ticket but no advised to travel as a traveler.