COLOMBO TO KANDY BY TRAIN IN SRI LANKA TRAVEL REVIEW! I was in Sri Lanka a few years ago and back again this year. And our group used Sri Lankan trains to travel around the country. By the way, Sri Lankan Train slows. But cheap and reliable. Also, I would say that among many other attractions in Sri Lanka, one of the best parts of my trip was traveling by train.
WHERE I DID CATCH THE FIRST TRAIN IN SRI LANKA
I landed in the western part of Sri Lanka, where the international airport is located. Then, I stayed in Negombo overnight. And the next day, around 10 am, I booked one of the electrical entirely eco-friendly taxi services in the area to Negombo station. So then, I purchased a train ticket to Colombo Fort and bought Colombo to Kandy, Kandy, to Ella by train. My 3rd class ticket was 1st class.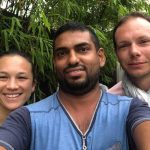 Leel well experience driver in Sri Lanka you to have safe travel around the Island.
Colombo to Kandy The Nature Beauty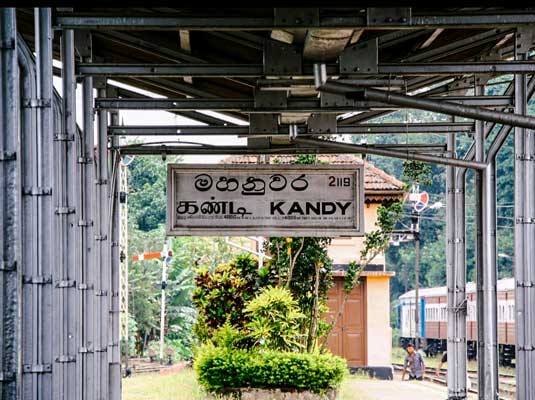 You don't impress around 20km from the Colombo station on your way to Kandy. Somehow, Kandy is the second-largest city surrounded by evergreen mountains. However, I guarantee nature lovers and adventurers would love the journey. Also, travelers can see some Sri Lankan Tea stats and rubber cultivation on your way to Kandy. Throughout the tour, you will probably spend gazing out of the window with an open mouth, continually amazed at how stunning nature is. Together with, Sri Lanka's railway system is, in my eyes, a world miracle itself. Colombo – Travel Attractions – City Landmarks
How Long Was The Train From Colombo to Kandy?
The Kandy train starts from Colombo fort central station, and most of the time, its departure from the flatform located the far corner of your left hand. By the way, the train journey takes around 3 hours to reach to Peradeniya railway station (Kandy station). Kandy Travel Attractions.
How Far Is Colombo To Kandy?
Distance is around 120.737 Km by train from Colombo to Kandy city. In the meantime, If you fly from Colombo to Kandy is equal to 60KM. And if you are within driving distance, it is similar to 116KM and a new road in place from the capital to Kandy. You can force an average of 100Km hour.
How Can I Book a Train In Sri Lanka?
Earlier, as I have mentioned early in this blog. Travelers can book Sri Lankan Railway tickets from most of the major train Stations.
Reserve Train Tickets in Person
Stations with Tourists Counter and Tourist Ticket availability. So, travelers can buy 1st, 2nd, and 3rd class Trans tickets from the below list.
Aluthgama
Anuradhapura
Badulla
Bandarawela
Batticaloa
China Bay
Colombo Fort( Can buy tour packages)
Diyathalawa
Ella
Galle
Gal Oya
Gampaha
Haputale
Hatton
Hikkaduwa
Hingurakgoda
Jaffna
Kalutara South
Kandy (Can Buy Tour Packages)
Kantale
Kilinochchi
Kurunegala
Matara
Nanu Oya
Nawalapitiya
Pallai
Peradeniya
Polgahawela
Polonnaruwa
Thabalagamuwa
Trincomalee
Valaichchenai
Vavuniya
Welikanda
Wellawatte
Online Booking
Sri Lankan Railway website doesn't offer direct online booking. Therefore, all online reservations for tourists to the country with private companies. And I have found one company which can book your ticket, and the company representative will come and meet you at the airport. Well, look up my blog, Train in Sri Lanka and link will be there for you.
Tourist Trains
Sri Lankan Railway was introduced unique tourists to train like express, semi express, and intercity. Well, those coaches are fully air-conditioning, meal facilities included with a little bar. Seats are well comfortable with large observation windows are available. Wifi is also available. By the way, the service offers a combination of the private sector tourism of the country.