Long Island is a popular destination for two major reasons: first, it is very close to the mainland (only 1 km away, the closest of all the Whitsundays) and second, because it is one of the most scenic of the Whitsunday Islands.  
The island is a small portion of paradise, measuring only about 9 km long and 2 km wide at its widest point, although there are areas where the island is barely 200 m wide.  The island is situated on the World Heritage listed Great Barrier Reef, just south of Daydream Island and west of Hamilton Island.   
Long Island: Accommodation
Long Island is home to three separate resorts, each providing comfortable accommodation in its own unique way.
The Peppers Palm Bay Resort is a luxury resort with twenty-one individual guest rooms.
The Peppers Palm Bay Resort is the
ideal location for those looking for a truly tranquil and disconnected escape as the rooms lack televisions and telephones.
There are three types of rooms available at Peppers Palm Bay. Cabins, are standard rooms with a queen bed and an ensuite bathroom.
Bures are "deluxe rooms.  In addition to the features of a Cabin, the Bures also offer a lounge room.
 Finally, Bungalows contain a queen bed, a day bed, a large ensuite bathroom, and a separate living area.
Bungalows are also available in larger, two bedroom varieties.  Visitors to the resort can pass the time relaxing at the spa, where they can receive a variety of treatments, or by the pool.  
Canoes and paddle boards are available for visitors to explore the marine life the surrounding waters have to offer.
The resort also includes floodlit tennis courts, perfect for a game of tennis at any time.  If the weather is bad, Peppers Palm Bay has its own DVD library where guests can enjoy the movie of their choice in the lounge.
Long Island is also the home of the Long Island Resort – Club Croc.
Formerly called Happy Bay, the resort was purchased in 1994 by Club Crocodile and renamed it the Long Island Resort – Club Croc.  This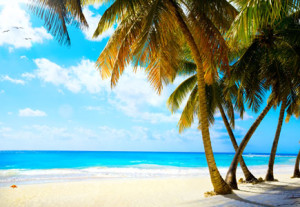 resort is perfect for families.  Unlike the Peppers Palm Bay, which was all about
communicating with nature in a tranquil environment, the Long Island Resort – Club Croc is more focused on providing family entertainment and a variety of water sports on an island paradise.  
Jet skiing and windsurfing are very popular activities at the Long Island Resort – Club Croc.
The island also comes with a complementary kid's club, for children aged 4-14, which allows the adults to enjoy a bit of leisure time on the island.
However, the service is closed from noon until 5 PM, meaning there are constantly children running around at this time.
Guests can stay in either air-conditioned beach view or garden view rooms with ensuite bathroom and private balconies, or in lodge rooms, that are fan cooled and have shared bathroom facilities.
If you have young children, the Long Island Resort – Club Croc is the ideal accommodation on Long Island.
Finally, there is the Paradise Bay :
South Long Island Nature Lodge.  Paradise Bay is everything you would expect from its name, truly paradise.
The Lodge is made up of a number of beautifully crafted bungalows, complete with Australia hardwood, cathedral ceilings, and huge windows that display the stunning views.
Each bungalow has a king-sized bed, comfortable furniture, a private bathroom, and solar lighting.
Each bungalow has its own private veranda that has been carefully placed for maximum privacy, ensuring that you cant see your neighbours from each one.  Paradise Bay is surrounded by national park rainforest and its own private beach.
All you have to do as a guest at Paradise Bay is relax.  There is beautiful
scenery, fine wine and food, comfortable bungalows, a beach, and nature.  What else could you need?
What to Do
In addition to the activities offered by the different resorts, Long Island provides an assortment of other ways to enjoy your time on the island.
Between the beaches and the rainforest, Long Island offers no shortage of activities for its guests.
Over 13 square km of the island is made up of lush national park land, through which winds over 20 km of beautiful walking trails.
Many of the paths lead to stunning beaches and private lookouts with fantastic views of the surrounding area.
The island has over 2,500 acres of rainforest, which is home to a variety of fascinating plant species and wildlife, including hundreds of species of birds, goannas, and wallabies, that hikers on the island can experience.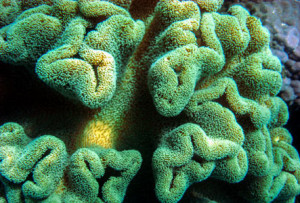 If you get tired of exploring the forest, the beach and the sea offers a whole new world for visitors to investigate.
The island is home to a coral reef, which is located only 150m offshore.
Home to a variety of tropical sea life, the reef is the ideal place for snorkeling and scuba diving.
Dolphins and sea turtles can commonly be found in the surrounding waters.
There are also a number of cruises and excursions that will allow visitors to see surrounding reefs, including the Great Barrier Reef, as well as other surrounding islands.
Of course just relaxing or playing beach games on the pristine white stand beaches is also an option!
 Palm and Happy Bay are the nearest safe anchorages to Shute Harbor, so if you have a yacht of your own, those are the most popular destinations on the island.     
How to Get There
The easiest way to travel to Long Island is to fly directly to Hamilton Island and then transfer to Long Island by water taxi or ferry.
The airport on Hamilton Island is served by most Australian cities.  
Alternatively, you can fly to Prosperpine Airport, travel by coach to Shute Harbor, and then catch a ferry to Long Island.  Seaplanes can also be arranged to Palm Bay from the mainland.