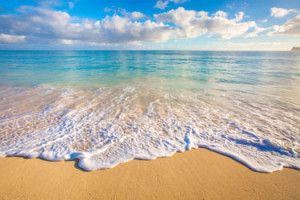 Broadbeach is a booming suburb on the Gold Coast in Queensland, Australia.
Once the little brother to nearby Surfer's Paradise, Broadbeach has undergone incredible growth in recent years and now is every bit the attraction that the nearby Surfer's Paradise is.
 With fantastic beaches, parks, dining, and a developed area that is filled with canal-like waterways, This popular beach town is a Gold Coast gem.
Broadbeach info: What to Do
The main attraction of

the town are the beaches.  With golden sand that gentility slopes into the warm water of the Pacific Ocean, the beach is a great place to lay back, relax and indulge in Broadbeach.  
The beaches are all patrolled by lifeguards and most are fringed by parks, complete with playgrounds, making the beach the perfect place for the whole family.  Surfers will also enjoy Broadbeach, as the water is perfect for surfers of any level.
There are even multiple surf schools in the area for those who want to learn.  The beach has a variety of other activities, such as volleyball, sand-sculpting, and windsurfing.
Whatever you want to do on your beach day, The town  has something for you.
While it was the beaches that put Broadbeach on the map, modern day the town offers a whole lot more. There are few better places on the Gold Coast to enjoy a meal.
The streets are dotted with cafes and restaurants boasting wonderful menus and alfresco dining options.  If you want five-star dining, The beach town has you covered, with multiple fine dining options.
Nowadays, it seems as if new restaurants and bars open up each time you blink in Broadbeach, making the area truly one of the, "Gold Coast's dining divas."
        Despite this fantastic dining reputation, The beach town doesn't come across as ostentatious.
With that being said, if you are looking for some, "razzle-dazzle," head over to Jupiter's Hotel and Casino, where you will find 24-hour casinos, bars, lounges, restaurants, and a number of shows.
        Broadbeach is also a nightlife mecca.  Any sort of nightlife you might be looking for is delivered at Broadbeach.
From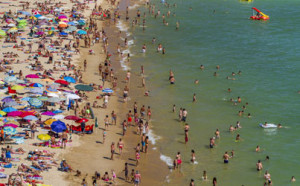 sports clubs to dance clubs that lure some of the world's preeminent DJs, you will find a way to spend your evenings out in Broadbeach, should you want to.    
Shoppers will also relish a visit to the town, which is the home of Pacific Fair, one of Australia's largest retails centres.  With more than 300 stores, cinemas, and eateries, Pacific Fair is a shoppers paradise.
If malls aren't your thing, fear not for the streets of Broadbeach are also dotted with a variety of retail shops, ranging from big-name designers to unique and quirky boutique shops.  
Where to Stay – Broadbeach
The beach town is home to a variety of accommodation options.  All of the major brand hotels in the Asia/Pacific region have opened locations in Broadbeach.
Additionally, there are a number of chic and swanky holiday apartment rentals that give visitors to Broad – beach arguably one of the Gold Coast's greatest variety of upscale accommodation options.
How to Get There
The Gold Coast is easily accessible by air, road, and rail.
The Gold Coast Highway, one of the major thoroughfares in the Gold Coast, passes through the beach town.