Last updated on March 2nd, 2019 at 11:58 am
ANGELES CITY Safe Sex Tourism Information Guide for Travellers  
The city is just a couple of hours drive from the capital Manila. If you want to stay away from the polluted hustle and bustle of Manila city for a few days, there is no better place than Angeles City for sex travellers.
In fact, you will experience untold, never-heard-of fun in this dream paradise of sex. Yeah, it's such a fun destination of sex for sensuous you!
If you have been in Angeles City more than once, you might have heard of its famous nightlife spot – Fields Avenue. In fact, without difficulty, you can locate the area as it is just inside the Clark Air Base.
My comprehensive travel guide has been designed for single men travelling to Angeles City to fulfil the goal of meeting their most preferable Filipino girls to have great sex or to date.
Strictly, Travellerhints Does Not Promoting Sex Tourism 
Please Note – Our purpose is to provide you with all useful nightlife and sex tourism information so that you as a traveller can have safe and enjoyable travels.
Please avoid abusing locals or engaging in any illegal activities in the country such as being rude or violent to females or even try to buy females.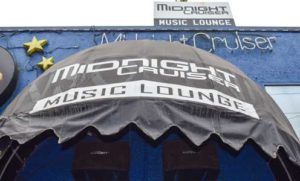 They are also humans, those girls usually come from extremely poor families of remote parts of the Philippines and they are not your play toys.
Enjoying the nightlife with beautiful sexy girls around you without harming the society or anyhow destroying the culture or harming its people.
Angeles City Girls
Wanna take Angeles City girls every day? All you have to do is taking some time and reading this travel blog intently and what do you think you would find?
Well, you will find ever the best sex to keep you lulling about for the rest of your life and glad I am, to have increased your expectations of life forever!
---
Look Up The Best Hotels Deal Here! Booking.com
---
Now let me ask you a few things before you get to this city to have fun.
Do you Know How To Meet Girls For Fun in Angeles City? Do You Know You Can Have Real fun Experience? No fluff, real girls, no Ladyboys.
Do You Know Which Place to Go?
Solo Male Travelers Like Angeles City! Why So?
Sexy ladies at affordable prices, less traffic and calm nature are some of the main reasons for foreigners to prefer Angeles City to Manila.  Because sex in Manila is more costly than in Angeles City.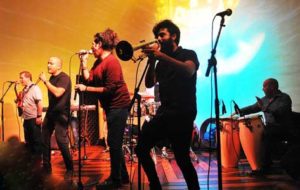 That is to say, travelers that are more price conscious or those who simply prefer relaxed peace, more often than not, travel to Angeles City in the Philippines.
In Angeles City, once you have paid for the bar fine initial charges, travelers are able to take girls they prefer and have full sex incurring just a little money as 1900 pesos (which is around 55 US Dollars)
Interestingly today the city is gaining popularity worldwide as the capital of sex entertainment in the Philippines as well as in Southeast Asia.
It is becoming a cynosure as one of the fastest growing tourist towns outside the Metro Manila capital of the Philippines.
The lasting, lingering impression of delight for travelers is what the bars along Fields Avenue and Santos street offer them.
Angeles City was the place to which I made my first trip in the Philippines when I was a dirty backpacker (it happened in 2008 and I had a great time. Oh… you could call it not great but amazing!)
What I love about this town is the concentration of nightlife in one street and the easy-going attitude of the Angel City's sexy looking night angels in the Philippines. What sexy-Lexy chicks they are!
The city nightlife in Angeles seems never to end with bars open 24/7.  The only one frustration is the lack of casual restaurants, cafes, coffeehouses and tourist infrastructure in the city.
Besides the sexy Lexy girls, you will find some golf courses. In fact, even the sea is far away from the city and it hasn't got much for the tourists other than SEX.
Angeles City Girls.
Asian girls are far more different from Western Women. Asian women are far more willing to please their partners.
The only difference between Angeles City girls is that you wouldn't really notice that they are in the place for business. That means and that means to please their customers. Your money is well worth it!
There are a few different types of girls in Angeles City that you can hook up real ease.
Where is Angeles City on the Philippine Map
Yeah, explore this city in the heart of Pampanga in the province of Pampanga, located about 80 Km North of Manila.
Only 1.5 hours from Manila and 2 hours if you take the bus when the traffic is normal in Manila.
(Early morning or late in the afternoon. The traffic is really high during the day in Manila City)
If your visit is ever the first we advise you to fly to Clark International airport or transit at Ninoy Aquino International Airport in Manila to Clark International Airport.
The Best Time to Visit the City.
The best time to visit Angeles Would be from Late November to Early March. But the best time for me in January and February just after the Christmas rush and when the weather is slightly cooler, less humid and comfortable.
Angeles City Bar Girls
They are sexy looking young ladies and obviously work in bars around the city area. Angeles City is the most popular and also the most infamous travel and sex destination in the Philippines.
Once you get inside a bar, sooner or later one of them will approach you and accommodate you to keep you friendly company.
Travelers are able to take them out for the night as long as you pay the bar fine.
Bar fine – As you take her away from the bar it loses money as they lose her service. So you are to pay that full amount. That is the meaning of the term bar fine.
Please Note. Here's Important Information.
Once the bar fine is paid the sexy lady is yours for the night – sex and sex fantasy included as long as the lady likes to do so.
Bar fines can be as little as 1800 to 2000 Pesos or 50 USD! You can tip the lady if she provides a good service, but it is not a must at all.
I highly recommend that you pay her some money `cos you have no sex ugly fat boys.
Your date will usually stay with you all night long and sleep in late, sex. You can have morning glory in the morning and afternoon nap sex also usually included.
When you really want to pinch pennies, you could head towards Blow Row or A Santos Street.
These areas offer blow-jobs for as little as 600 or BJ, hand jobs + sex combo for 900 Pesos.
Angeles City bar can speak quite good English and you can have friendly chats without any worries.
Just walk up to field Avenue and you will be able to pick one of these Angeles City bars that can show you to have a good time.
If you are planning a holiday in the Philippines as a single solo traveler.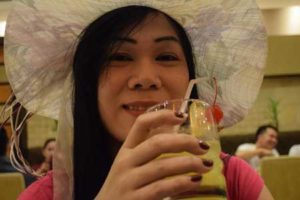 KTV Girls – KTV is Karaoke Bars.
If you want to flex your vocal cords you can visit one of these places. Of course, there will always be girls who are available to keep you entertained as long as you play.
But most of KTV Girls do not provide sex or any sexual contact unless you are a good-looking sex idol.
Here are some of the most popular K.T.V. places. PINK LADY, JULIANA, LOVE & MUSIC, CLUB ASIA, THE COURTYARD, SPENCER'S, WISHING WELL, YACHT CLUB.
Angeles City Freelances 
Freelance Sex workers – Fields Avenue is considered Night Angels walking the street in Angeles City.
You are able to hook up with prostitute / Freelancers just by walking along this strip.
You can also easily recognize them as long as you go there at the right time (business stands as early as 6 pm until almost even 5.30 in the morning.
Daytime Sunlight Fun
Popular Fields Avenue seems really quiet during the day. However, there are also daytime bars you can go to in case you are bored and have nothing to do.
Don't worry, just after the sunset the street turns into a colourful, lively, vibrant scene. You will see various foreigners escorted by their Angeles City girls for the night.
Here are some of the best places to go to for a great Angeles City night experience.
Activities Around Angeles City
Truly the city isn't just the same as the night during the day. Field Avenue, Raymond and Santos and Mongering areas are not much visited except that a few bars are open on Field Avenue and the shopping malls.
It is true those travellers who had a wonderful time at night like to have fun during the daytime too. Oh.
They can't wait until the night comes why not visit couple of gyms, a couple of golf courses a casino and Fontana which is a small water park
If you care for a helicopter trip why not visit Mt. Pinatubo, Mt. Pinatubo also has attractive walking tracks for travellers.
Also, it would be nice if you could spend a day or even overnight in beautiful Subic Bay. This, of course, is a resort on the seaside.
If you want the best one go for Subic bay beach resort. It has, oh it's true, more than 50 Lady bars.
There are also various restaurants close to beaches. Yeah, nearly 60 Km from Angeles. There is a bus service starting from Mo's Subic bus service which costs you 1200 Pesos for a return and it departs from kokomo's restaurant on Field Avenue.
If your preference is a taxi – well you could just do it you know.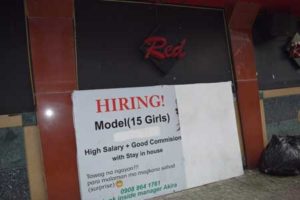 Nightlife Culture of Culture
In the night, Field Avenue and little lanes around it go crazy with thousands of sexy Filipina having fun while they look for you.
There are hundreds of go-gos, beer bars and the best clubs in Field Avenue where you can walk around with ease since the street is close to the traffic.
Field Avenue is getting bigger and bigger thanks to massive investments from South Koreans and the Chinese to expand sex tourism for their nationals.
The old settlement of Field Avenue Street is primarily managed by European American and Australians.
That is, as if history talks for itself about their presence. Travellers are able to notice that a new place has been built for providing services for Asian men and others from South Korea, Japan and Taiwan and China.
As we know, the city and the province was under American Air Force base for decades. Although Angeles City nightlife is not different from any other sex destination in Asia there seems to be differences culturally due to influence of American style services.
Angeles City is one of the biggest red-light districts. Therefore, you would be able to see more of sex culture than nightlife.
Travellers will be able to see the presence of more of Americans, Europeans, Australians, New Zealanders, more and more of Middle Eastern Arabs, Indians including Japanese ones who frequent the area for a quick and casual sex fun.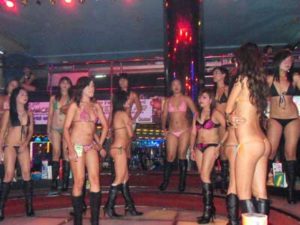 A GO – GO or GIRLY BARS
Angeles City is home to over a hundred girly bars ranging from 'old school' go – go bar reminiscent of the old US Airbase days to huge upscale multi-storey megabars such as, Club Atlantis , Golden Nile , Love and Music , Forbidden City , Club Asia , Crystal Paradise , Club R&B , Club BOSSA , HAWAII , PALITO'S , MIDNIGHT ROCK , BALI HAI.
What I Recommend Most
Carousel – which is one of the most famous bars in Angeles City. True to its name upon entering you will see a carousel at the centre of the stage.
This Carousel is not for kids. It is packed with about 20 women dancing in the carousel. Beers and food are not that expensive in this place, but security is tight in the area.
Atlantis – This is another famous bar that lights up Angeles city nightlife. They are open as early as 7 p.m and close as late as 4 a.m . So, you know that nightlife is alive and startling in Angeles City.
Crystal Palace – if you are into pole dancers and coyote girls, Crystal Palace is the place you should consider visiting.
Golden Nile – Golden Nile is one of the biggest establishments in Angeles City. It is about five stories high and can accommodate 140 people.
Love and Music – It seems to be a bit outdated when compared to other bars that have been renovated.
However, it hasn't failed to keep up its reputation up until now and is known to be one of the best in Angeles City.
Club Lancelot – If you are into themed venues you can go to club Lancelot you will be able to see sexy Lexy dancers in a medieval castle setting.
DATE BEAUTIFUL PHILIPPINE WOMEN
Are you looking for a beautiful sexy Filipina to be your girlfriend and are you willing to share your happiness, sadness and also your weakness with her?
You aren't alone without a Pussy, but most men need an attachment to a woman and why not a young beautiful and attractive Filipina Lady?
If you say yes, now you have to find the way to her heart!
You can share the love and romantic experiences, spend your time together, go around the country in love and make your dream holiday a reality in a tropical paradise.
Do you think it isn't possible? And when you are old you can't have a loving relationship with a young girl, can you?
Well, it may be hard in the Philippines or even it could be easier than you think. Trust me you just need the right guidance to achieve your love life back with a beautiful angel of a girl.
Filipino women are just like ladies from Thailand, Vietnam or around any Asian country or Russia Girls and Ukraine Ukrainian Girls. 
They dream of meeting a decent western man to spend time together, to have the conversation, to care for you and to be your girlfriend.
Well, hundreds of smart, young, educated girls who are beauties from universities and offices are eagerly looking for you.
If you are wondering as to why you haven't met the right one yet, the simple way is to look for one in the right place at the right time.
If you go to Beer bars, GO-GO bars or red-light district you can't have good girls.
You only find hookers and money suckers. To find smart beautiful ladybirds, you've got to follow my travel blogs.
This is the reality for most tourists who come to Asia either for sex or for a lovebird for life. No doubt, it is so saddening, but only you can make the difference for yourself.
If you are looking for good girls carry on reading the next chapter and learn how to meet attractive local women with ease even though you could be oversized or old.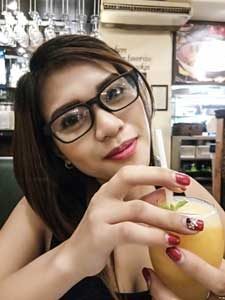 This is the Way To Meet Local Women in Angeles City
When it comes to meeting beautiful, well-educated local women in Phithe lippines, you basically have a few options.
Walk around the town and remote villages – looking for cute girls working in restaurants, shops and malls.
Think smart, women that work hard and earn honestly without giving away sex to who they meet first. Spend some time and show your talent to get them into your hook.
If you see a cute waitress, just sit and have a coffee. Smile and if she seems to feel good start a general conversation with a compliment like "you know you look so cute".
This way you break the ice and this will help you get her phone number, then get a chance to go out with her and ultimately bang her for life.
Visit Nightclubs and Discos in Angeles, Manila Nightlife or Boracay Island
Girls like boys, need to go out to have some fun from time to time and why not meet someone who's good – looking in the club.
There are two types of girls in those clubs. They are freelancers and curious single ladies.
It in fact is difficult to identify the freelancers owing to their differences in shapes and forms.
Some may be making an extra attempt to bag some extra cash and some may be making an effort to professionally hook someone.
You can accost them easily and may as well look easily getatable. Also, they may be really pleasant and you needn't worry for there shouldn't be any issue for you to make a deal.
Being fun loving they love to party. Are you also of the same makeup? Then why worry go for her and find your dream girl in Angeles City!
There are curious girls who are generally young and work full time. They are eager to meet western men to learn about the west and their ways.
Having such mental makeup, they are more than willing to have relationships with them head over heels.
In fact, they find western men more attractive than the local ones. Friends, it is very rare that such opportunity comes on your way, do not blow hot and cold grab the opportunity and make your dream come true.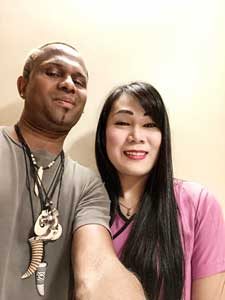 Online Dating Sites in The Philippines
It is interesting to find most Filipino girls have access to the Internet and also have an account on sites for dating.
With this facility, it is more than easy to choose one after having chatted with several of them. This way you will be able to exchanges your preferences.
Learn the age and all other necessary aspects and grab the opportunity. After making a careful list of matching aspects you may be able to make the right choice.
Online, these girls will be more open and have an interaction as it is not like meeting in real life.
These ones find it a frightening experience to meet and walk in the red-light district. But that is not so on the Internet.
If you happen to date one you've got to build trust and positive affection. Also, you need to know each other inside out and this will consolidate your position to plan your next dating trip. Good luck Mate!
Having thus made your interaction leading to such an attractive intercourse you find yourself in a real world with such a bond of love to spend your night together.
Yeah mate… Never ever waste your time. Grab every opportunity while you are here in Angeles City and make your life's dream come true.
Angeles City – Travel Affordability and Summary
Bar fines are not the same in all the places. They really vary. It is not like in Vietnam, Thailand, Cambodia, Singapore or Hong Kong.
Here in Angeles City, it is all-inclusive. All you have to do is to pay the bar fine. There's nothing to negotiate with the girl.
She becomes your night's dream from that moment. There are some bigger bars where bar fines are as high as 3000 Pesos (75 USD).
This is for spotlight dancers. However, in most bars, you've got to pay 1500 – 2000 Pesos (37 – 48 USD)
Sex in Angeles City – You can witness it in Field Avenue. At one end, it has been labelled as 'Walking Street'. There are dozens of go-go bars despite there being lots of vehicles making their way here.
Prices are lower on side streets and Perimeter Road. They are as follows;
Sex Prices: In Perimeter, you get blowjobs in the house for 1000 Pesos. If you pay 1500 – 2200 Pesos there, you will get your satisfying time till the next day.
For 700 Pesos, they offer you 2 hours of service in Santos Street. It could be at the house or in any place of your preference and most probably in your hotel.
If you can afford to spend 2000 – 3000 Pesos in Field Avenue you get a long time with a lady or a stunner as they call her from any bar in the same Avenue.
Accommodation
You could reserve your room from any top hotel in AC and here the standard rate per night is 5000 Pesos (100 USD).
If you cannot afford to spend that much why not go for a budget hotel for 1000 Pesos (20 USD) per night. Here to you get a standard room … Oh yes, No worries!
Though budget priced hotels charge around 1000 Pesos (20 USD) per night they also move upward from there.
The medium-priced hotels charge you 2500 Pesos (50 USD). However, the luxury hotel charges range from 5000 Pesos (100 USD)
Food in Angeles City Around 
The cuisine in AC is enthralling and the food is beautiful. They are not afraid to experiment and ready to adjust themselves to cater to the various tastes of the guests from all over the world.
Their talented chefs do the needful being eager to adapt themselves and prepare new foreign or local dishes.
That is to say, AC has already adopted a wider array of the art of making your taste buds quiver.
Nowhere in the Philippines does food taste this good an in AC. You can go for a western meal at a café or a restaurant from $5 – 10 and upwards. Never ever eat on the street.
I am reluctant to give you wrong kind of advice, you see.
Tequila Reef, Kokomos and Margarita station enjoy the utmost popularity among restaurant in this part of Angeles City.
Transportation
I don't recommend public transport as it is really very uncomfortable. There are buses which only head out of town.
Also, the availability of taxis is poor and are expensive, too.
Then, what are the main forms of transport?  Well … Jeepneys and trikes (Motorcycles attached to passenger boxes).
However, they are among the highest charging and their prices range from 50 to even 200 Pesos.
Safety Tips and Tricks – Yeah, for your good!
It is not safe to carry unnecessary valuables with you. Watches, bling etc. Leave your credit card in the hotel but have enough money with you.
Avoid Massage Parlours – You could go only if you really need a massage. There are no other services in these places.
Watch your Bill/Chit – When you are with your charming Filipina girl there is every reason to believe that you might lose control of your lady drinks.
You had better pay the bill in cash and always try to give a small note in place of big ones.
Ask before exchanging phone number – You discuss with your dream girl if you could exhibit your phone number in the bar and whether she could contact you and get to your hotel room afterwards.
LD (lady drinks) You've got to make sure that it should always be a single LD, never a double OK!
Minimum Legal Age is 18
If you are caught by the police it would cost you a fortune. Yes, up to 100,000 Pesos.
You have to be very careful if you fail to satisfy the police by way of a suitable and attractive bribe you might end up in Jail, yeah and that could be for many years.
(All you should do is read our Professional Traveller Guide so as to be able to play smart)
Avoid Freelancers – Which ones? The ones that roam up and down in Fields Avenue. Maybe they have a legal issue and that is the reason they are unable to work in a bar. So take care to achieve your dream with care.
ATM – Don't you ever use your bank card in the presence of Africans or Eastern Europeans. They are known to mug you pretty easily. You should also avoid Pakistanis.
---
More Travel Blogs Here
---
Book Your Best Hotels Deal Here
Angeles City On Google Map Here