Albert Park and the Albert Park Lake are located only around 3 km south of Melbourne's city centre, situated in the City of Port Phillip.
The park area covers 225 hectares of parkland of which around 49 hectares are occupied by the lake. The park is bordered by St Kilda, South Melbourne, Albert Park and Middle Park suburbs.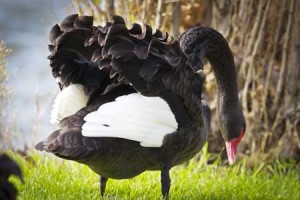 The area used to be a delta of the Yarra River with vast wetlands and lagoons.
After the delta was drained, the place started to serve as a public, yet unofficial, parkland.
Finally in 1864, the park received its name after Prince Albert, Queen Victoria's devoted consort and was officially proclaimed a public park.
Alert Park: Things to do
provides wide range of sporting facilities and ovals, walking track around the lake, the Albert Park Public Golf Course and most importantly – the famous Melbourne Grand Prix Circuit.
Thanks to number of picnic and barbecue areas with visitors facilities, multiple bicycle paths and playgrounds and also the 5 km longs walking track around the constructed lake, the park is very popular among all Melbourne residents.
Among other facilities belong also for example the Melbourne Sports and Aquatic Centre, Lakeside Stadium, or number of boating and sailing clubs or the historic Junction Oval.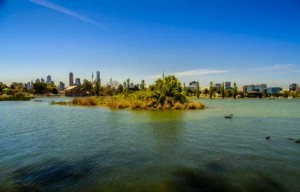 The Albert Park Lake was created in 1890 on the area of large former lagoon by diverting water from the Yarra River and thus filling the permanent lake.
The perimeter of the lake with black swans stretches around 5 km, creating beautiful jogging and walking circuit.
Albert Park used to serve as an international motor-racing circuit until the 1953 when it got the opportunity to host the Australian Formula one Grand Prix.
Since 1996, the 5,303 km long  Melbourne Grand Prix Circuit known for its smooth surface despite being on a public road has been the venue for this event every March.
It is also used as a racetrack for V8 Supercars Challenge and number of associated support races.
Another place of interest in the park is also The Point restaurant by the lake.
This fine dining place focused on Australia's finest beef and wine offers (apart from exceptional culinary experience) some magnificent views over the city from the lookout tower.