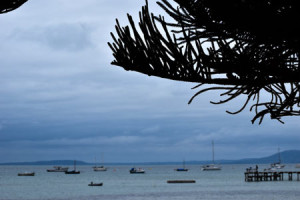 Port Fairy is a coastal town in southwestern Victoria, Australia 28 km west of Warrnambool and 290 km west of Melbourne.
The town lies at the confluence of the Moyne River with the ocean.
The town has been voted one of the world's most livable cities with a population under 20,000 and was the winner of the 2012 International LivCom award.
Port Fairy has a rich maritime history.  It was first settled in the early 19th century when whaler and seal hunters used to roam the coastline of this region.
It was the crew of the whaling vessel The Fairy that first settled the town in 1828 and gave it is current name. However, between January 1, 1854 and July 20, 1887, the town was referred to as Belfast, after Sydney solicitor James Atkinson purchased a large chunk of land in the area, built a harbor, and named the town after his hometown in Ireland.
It was during this time that agriculture also developed in the area and by 1857, Port Fairy (or Belfast at the time) was a major transportation hub.
By the mid to late 19th century, the town had become one of Australia's largest ports, specially catering to the whaling industry.
Port Fairy has maintained this maritime tradition and even today, the town is the home to one of Australia's largest fishing fleets.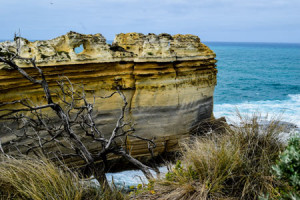 Additionally, the National Trust of Australia maintains some of the traditional architecture of the area, protects fifty buildings in the town.
Port Fairy –  is a historic fishing town.
 Also hosts a number of events that are of particular interest to visitors.
The Port Fairy Folk Festival, which started in 1977, is held every Labour Day weekend in March.
This year's festival, running March 11-14th, will be the 40th anniversary edition.  Over the forty festivals, Port Fairy has welcomed over 3,500 acts, 12,000 musicians, 240,000 ticket holders, and over 1,000,000 attendees.
 Port Fairy is also home to the Moyneyana Festival, held during the summer months starting December 24th and running until the 26th of January.
If the history and the events aren't enough, Port Fairy is also home to a number of surfing spots suitable for surfers of all levels.