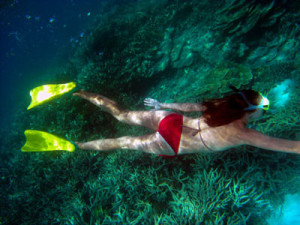 Adjacent to the central area of the Great Barrier Reef, Townsville is a city on the northeastern coast of Queensland, Australia.
The largest city in Australia north of the Sunshine Coast, Townsville is considered the unofficial capital of North Queensland.  
The city is home to a number of popular attractions, including the Strand, a long tropical beach, the river front park the River way, Reef HQ, which is a large tropical aquarium showcasing an array of Great Barrier Reef wildlife, the Museum of Tropical Queensland, and Magnetic Island, which is a nearby island largely covered by National Park land.
Townsville experiences a tropical savannah climate.
Receiving less rain than its surrounding areas, winter in Townsville is dominated by southeast trade winds, blue skies, warm days and cool nights.  Annual rainfall varies greatly even within the Townsville metropolitan area.
Townsville: What to Do
The aforementioned locations serve as the primary attractions to Townsville.
The Strand makes for a wonderful place to spend
a day swimming, playing, or just lounging on the beach.
Likewise, the Riverway is a great place to spend an afternoon relaxing.  
The Reef HQ is a fantastic place to learn about the beautiful World Heritage Site listed Great Barrier Reef and see much of the wildlife it has to offer all in one place.
Likewise the Museum of Tropical Queensland is a great place for history enthusiasts to learn about the area's fascinating and long history.  Island hopping to Magnetic Island makes for a scenic and enjoyable day trip.
In addition to these attractions, hiking the red granite monolith of Castle Hill in the city centre provides wonderful panoramic views of the city and the surrounding islands and coastline.
The Ross River is a popular spot for waterskiing, fishing, and kayaking.   
The Townsville Aboriginal and Torres Strait Islander Cultural Centre also provides visitors with wonderful installations detailing the rich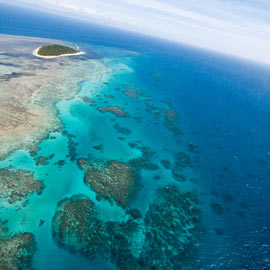 Aboriginal history in the region.
Visitors can also get up close and personal with koalas, kangaroos, and wallabies at the Billabong Sanctuary.
Fishers should travel one hour south of Townsville to Burdekin, where there is an abundance of barramundi and mud crabs.
90 minutes north is the Paluma Range National Park which is fringed by rainforest and offers beautiful natural scenery, ideal camping sites, hiking trails, bird watching, and a variety of other native wildlife.
Finally, scuba divers will enjoy exploring the submerged remains of the SS Yongala, which is one of the world's great wreck dive sites.
Where to Stay – Townsville
The town offers no shortage of accommodation options.  Whether you want a resort, hotel, motel, bed and breakfast, holiday rental, backpacker's hostel, campground, or caravan site, there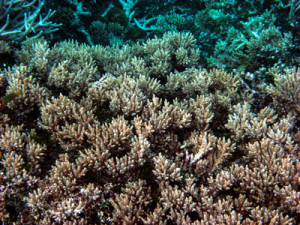 is something to suit your taste and budget in Townsville.
How to Get There
Townsville is connected by road to other destinations in Queensland.
It is located around 350 kilometres south of Cairns and 1,350 kilometres north of Brisbane.
The largest major international airport is Cairns.