Sunshine Coast is a metropolitan area within the state of Queensland located around 100 km north of Brisbane.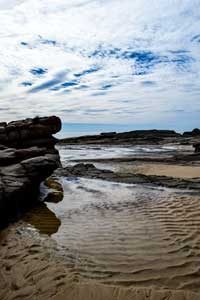 The area consist of 60 km long stretch of Pacific Ocean coastline and hinterland from Noosa's suburb Tewantin to smaller suburb called Pelican Waters.
Thanks to the progressive development during 19th century, Sunshine Coast has become an important spot for tourist industry.
History of the area dates back to 1770 when part of the coast and Glass House Mountains were first seen by James Cook. 
During 1840s the district served as a home for convicts and the whole area suffered due to the Gold Rush and timber economy exploiting the environment.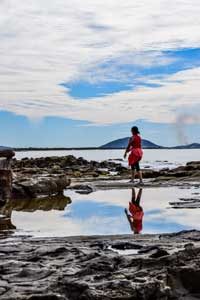 Finally after the World War II the popularity of Sunshine Coast as holiday region and surfing destination has started to rapidly grow and the region nowaday belongs to one of the fastest growing ones in the whole country with increasing number of businesses within the area.
Sunshine Coast – Tourism 
Sunshine Coast serves as a great centre for tourism with highly appealing climate throughout the whole year and plenty of natural jewels and visitors attractions.
Some of the biggest highlights include the Steve Irwin's Australia Zoo, The Big Pineapple structure, the UnderWater World marine park, The Buderim Ginger Factory or the Aussie World and the Ettamogah Pub. Sunshine Coast is however also known as a region with some of the most beautiful national parks with unique biodiversity.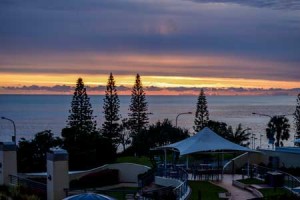 Those include Mapleton Falls National Park, Kondalilla National Park, The Glass House Mountains National Park, the Great Sandy National Park (including Fraser Island) or one of the most popular ones – Noosa National Park.
Apart from surfing, this perfect holiday destination comprises of coastline ideal for wide range of water sports such as paddle boarding, kayaking and swimming but also other activities for those who like taking a run along the beach or hire a boat and cruise the tranquil waters.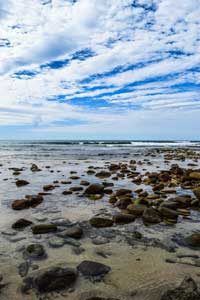 The hinterland area around the Glass House Mountains is a natural gem hiding many natural parks as well as local cheese and wine treats for food lovers.
Sunshine Coast belongs to popular destinations for its farmers markets, various food festivals and number of top class restaurants offering delicious cuisine.