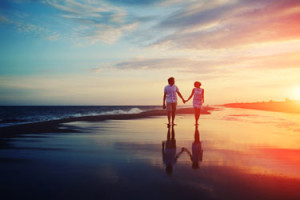 Located less than 50 kilometres from the coastal city of Mackay on Australia's eastern coast, Halliday Bay is an excellent place to holiday in the Whitsunday region.
The area is known for its golfing holidays, with the Halliday Bay Resort specializing in golf holidays.  
With the beautiful tropical weather, coastal views, and excellent golf courses, Halliday Bay is a golfers paradise.
Halliday Bay:  What to Do
  Well, obviously golf!  The Bay Resort is home to a Ross Watson designed nine-hole course in a beautiful setting.
With a beautiful setting, this is the premier golf course in the Whitsunday and Mackay region.  However, there are other attractions at Bay.
The resort offers a full-size tennis court as well as watersports and a variety of children's games.  Visitors can also enjoy the day relaxing at the beach, paddling around the water in a canoe, surf-ski, or hire a catamaran.
There are also some excellent fishing spots at Halliday Bay, especially Smalleys Beach, which is a favorite among locals and visitors alike.
There are also a number of scenic areas in and around Halliday Bay.  Not far away is the Cape Hillsborough Natural Park and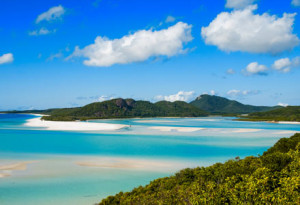 beach.
Seaforth, Smalleys, and Ball Bay Beaches are also particularly beautiful spots.
Additionally, the Eungella National Park Rainforest is a fascinating spot to investigate and explore.
Victor Creek, approximately 4 kilometres west of Seaforth is a safe harbour for the endangered Dugong.
There are also a number of beautiful country roads in the Halliday Bay Seaforth Region, which are great for a day out.
Finally, visitors can take a day trip to Mackay where they can enjoy excellent shopping.  Mackay has over 250 specialty stores spread across three major shopping districts, Mt. Pleasant, Canelands, and Centrepoint.
Where to Stay
The primary accommodation option is the Halliday Bay Resort, home to the golf course and a number of the other amenities at Halliday Bay.
The rooms at the resort come comfortably equipped and include kitchen facilities.
How to Get There
Halliday Bay is accessible by road via the Bruce Highway #1.
Those hoping to fly can fly into the airport in Mackay.  From there Halliday Bay is only 40 minutes north.
Visitors can also travel to Mackay via train and then drive the final stretch.  There is a train from Brisbane four times a week to Mackay.