Burleigh Heads is Gold Coast suburb is world-renowned for its surfing conditions.
Located between Surfer's Paradise to the north and Coolangatta to the south, Burleigh Heads is a beautiful stretch of coastline that is much less of a tourist destinations than other towns along the Gold Coast.
With a neighbourhood full of cafes, restaurants, boutique shopping, delis, and other services, a nearby National Park, a world class surfing beach, and an area of protected water year round for swimming, it is hard to see why Burleigh Heads has continued to fly under the radar.
Burleigh Heads Info: What to Do
        Surfing is the primary attraction to Burleigh Heads.  Out near the headlands, surfers will find perfect conditions for a day out on the water.
The beach also serves as a wonderful swimming location.  Closer to the shore, there is a large section of protected water that will be calm and swimmable even on the choppiest of days out the water.
If you want to take in the sea views but don't want to get near the water, head to Burleigh Heads National Park, which wraps around the headline.
The park offers wonderful views of the ocean and the coastline in addition to being home to a number of walking tracks and a variety of native wildlife.
Likewise, visitors can visit the Burleigh Heads foreshore, which is lined with huge pine trees, picnic and barbeque facilities, and is home to regular arts and crafts markets.  For another park with great ocean views, head to John Laws Park.  
Located right on the top of the Burleigh headland, John Laws offers some of the most stunning sea views you will find anywhere.
Visitors will be able to see along the coastline all the way to Surfers Paradise.  
This park is a popular destination for picnickers and barbequers.
If you want a more family friendly park, where the kids can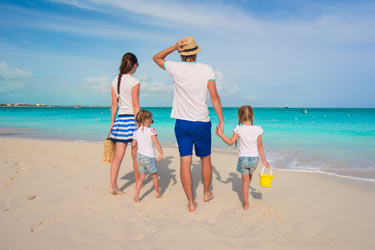 play on a playground while the adults relax and enjoy the view, head to Justin's Park on the foreshore.  
The David Fleay Wildlife Park is also a great place to take the family.
The park is filled with Australia's most iconic wildlife, and is sure to please the whole family.
Burleigh Heads also has an ever-growing culinary scene. Visitors can enjoy true ocean front dining with seafood so fresh it will seem like they just caught it.
Additionally, there is a selection of quirky and delicious cafes, delis, and other laidback eateries.
The shopping districts are filled with local designer shops.
Where to Stay
   Burleigh Heads has a few accommodation options.
Visitors can choose from a resort, a tourist park, and a variety of apartment rentals.  The Solnamara Beachfront Apartments are especially highly rated.
How to Get There
The Gold Coast is easily accessible via air, road, or rail.