Perth MSG-Free Food Guide for Visitors To The City of Perth!
As your a traveler to Perth, you may be looking for food without MSG to have a sweet original flavor. Well, Good thing here in Australia, many food outlets like cafes, take away places, or even big restaurants every corner of the streets. The problem we have here in Australia. Somehow, they are don't do honest business. By the way, I have tried most of the Asian food outlets in the city CBD. So what, they all have added MSG to all dishes have prepared in the kitchen. My purpose in writing this blog to give you some best places to enjoy your holiday in Perth MSG-free food.
My Considerations Before Write Perth MSG FREE Food Outlets
I have considered verity of factors before writing this blog, such as
Small Cafes
Medium Sizes
Large Outlets
Fine Dining
Cozy Nature
Diversity of Cuisine
Trusted Bussines as Perth MSG FREE Food Guaranteed
Great Customer Services
Outlets Location's Around CDB or Touristic Places Below
Toffee Cafe – Perth MSG-Free Food with Authentic German Food Cafe # 1
A family's owned little cafe is located here at Murray Street. It trusted Authentic German heritage food with great coffee. And they are running the business for over four years. However, they are keeping the Promises or no MSG on the menu. In comparison to other food outlets, small cozy places, and all food preparation are done on their own. By the way, I have chosen this place for a variety of factors below.
Right in the CBD
Perth Number one Trusted No MSG
Friendly nature of the owners
Excellent quality of Perth MSG Free Food
Owners are very communicative, and they remember the names of almost all regular customers.
Personal Suggestions
If you're from Germany and backpacking in Australia?? So, do you missing German flavor back home from time to time? As you stay in Australia for an extended period. Well, This the place you to try some of the Orginal German food.
Address – 580 Hay Street Mall, Perth WA 6000
Phone – 0419 961 854
Open Monday to Friday 5.30 AM to 3.00 PM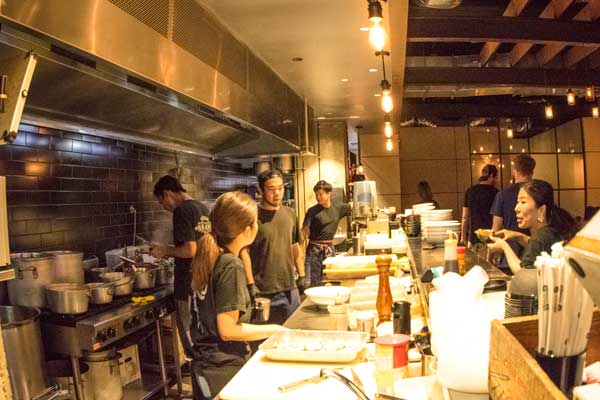 NAO is a Popular Japanese restaurant specializing in Authentic ramen noodle dishes. Also, I have visited here a few times. And it offers homemade noodles. So, it is famous as the Perth MSG-free food outlet. By the way, the NAO family owned and all food preparation will be done by under head Chef instruction. So, People can trust their food. Furthermore, the restaurant is home to many verities of Japenese food And not limited to Ramen soup.
Address – 191/580 Hay St, Perth
Noodle Forum In Perth # 3
Noodles Form is Franchising Food outlets, and few outlets are located around in Perth. Therefore, I'm only guaranteed as Perth MSG Free food one, I have written here. The outlet offers freshly made laksa and a few other types of great Noodles dishes.
Address: Equus Retail Arcade, 203/580 Hay St, Perth WA 6000
Phone: (08) 6113 1554
QT Hotel – Perth MSG-Free Food # 4
Newly Established QT hotel is located right on the Perth city center. Also, the hotel is listed as one of the best Hotels in Perth. The restaurant and the cafe offer freshly made no MSG food. As we know, the restaurant is a little expensive but the cafe. Also, listed as Perth Best hotels.
Address: 133 Murray St, Perth WA 6000
C Restaurant In The Sky – Perth MSG-Free Food # 5
A world-class excellent dining food outlet is in the city. The place is proudly offering Perth MSG-free food. Well, all the food here exceptional fine dining with a lovely presentation. Also, the restaurant is a popular romantic place. Earlier, I was here with a few backpacker ladies. As we all know, I had a few casual hookups. And I did it to impress those ladies, and I got the chance to go down with all ladies, I had a date in this place. So, I would highly recommend you go there for your romantic first date because the outlet locates the 33rd-floor of St. Martins Tower on St. Georges Terrace. Also, Modern Australian MSG Free food in Perth.
Address: Level 33/44 St Georges Terrace, Perth WA 6000
The Ritz-Carlton Elizabeth Quay Perth # 6
Brand new hotel with a world-class executive chef is offering Perth MSG-free food. Together with his passion, fiding establishment great place you to have a romantic dining experience in Perth. Also, One of the best places to enjoy stunning sunrise and sunset over Swan river beauty.
Address: 1 Barrack St, Perth WA 6000
Phone: (08) 6559 6888
Shadow Wine Bar # 7
The most extensive collections of wines from all over the world. Most importantly, Perth MSG-free food for you. Bu the way, the bar is lighting up a calm, romantic atmosphere. All food vibrantly matches the wine list; Staffs are friendly. As a result of that, I would say the best place to take your casual hooker and enjoy your day.
Address: 214 William St, Perth WA 6000
Phone: (08) 6430 4010
More, Perth MSG Free Food Outlets Below # 8
I have found a few more trusted food outlets, no MSG in different food cuisine. In this case, I'm more than happy to write down here on my blog; you enjoy healthy food.
Sorrento Italian Restaurant in Northbridge # 9
Great Pasta Dishes. Also, the top market restaurant. The right place for your date.
Address – 158 James St
Phone – (08) 9328 7461
No Mafia # 10
Small cozy place. And it offers combination Australian and Italian Perth MSG-free food with excellent wine options. Squid with roast potatoes and Gnocchi highly recommended on the current menu. Also, The manger and it is staff with excellent people skills.
Address – 189 William St
Phone – (08) 6162 6405
Arirang Korean BBQ Restaurant # 11
Address: 91-93 Barrack St, Perth WA 6000
Phone: (08) 9225 4855
Bangkok Brothers # 12
The place is well known to locals as a great Thai food restaurant. Green Curry with Chicken, Red Curry with Beef, and tom yum soup are the best on the menu.
Address: 91 James St, Northbridge WA 6003
Phone: 0499 545 888
Gondolas on the Swan Rive Offers Boat Cruises for Any Occasions in Perth
Please Note – Most Asian Restaurants said that " sauces may have contained some MSG due to they are coming from a different supplier." By the way, situations like this out of hand of the business on this list.
Why Should You Eat MSG Free Food??
MSG or Monosodium glutamate is a natural amino acid that can be found on many fruits or vegetables. Also, it is categorized as non-essential acid. Somehow, Som research has shown some side effects of favorable acid. By the way, no one knows how yet. Some scientists are a beliving side effect as below.
Some People May Be Sensitive
Brain damages or neurological disorder
Didusgeted issues
kidney faller