Last updated on September 5th, 2017 at 05:39 am
Ramen soup is a Japanese soup dish with noodles. The dish  has influences  of Chinese-style wheat noodles served in a meat- or fish-based broth. Also,  very often flavored with soy sauce, curry base  or miso, and use toppings like  sliced pork, dried seaweed, menma, shrimp and green onions or dry onions.
The historical evidence  of Ramen soup is unclear even today.  Some evidences have proven the dish originated from China. But most of the japanese nationals  saying that the dish was invented in Japan in backing days. ( The origin can't be proved until today)
Just after the  World War II, the most cheapest and rubbish  flour imported from the USA swept throughout Japanese market.
At the same time, millions of overseas  Japanese troops had returned from China and elsewhere in the world  such as  East Asia from their deployments. Then, Japanese military stated  make Noodles in large quantities to feed japanese soldiers who had returned from the post war.
NAO Japanese Restaurant in Perth
Chef NAO has been living in Australia for many years and Chef  borne in Toyama City, grew up in the same place  until his middle age on the other hand his family from Hokkaido City in Japan.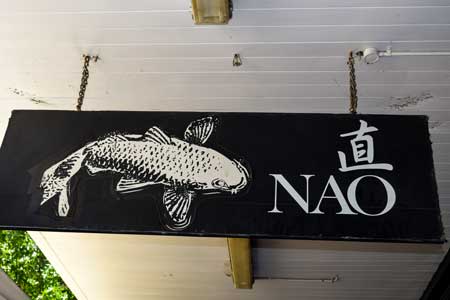 Is this makes any difference?? Yes indeed!
Chef NAO has Preserved  knowledge about Ramen Soup as well as local ingredients across 2 japanese regions.  And  Chef NAO  able to combines his  knowledge, expertise  as well as Modern Australian culinary skills together, makes the best RAMEN SOUP in City of Perth for our travel communities as well as locals.
 Noodles
Most japanese noodle are made from 4 to 5  basic ingredients such as  wheat flour, salt, water, spinach and kansui ( kansui is salt water)) a type of alkaline mineral based on Sodium Carbonate)
Ramen soup base
Ramen soup  basic stock  is generally made from stock based on chicken or pork or  more even beef.  Combined with a variety of local japanese ingredients such as kombu, katsuobushi,niboshi, beef bones, shiitake, and onions and it also depends on the Regions in japan.
Types of Ramen Soup flavor
Shōyu: "soy sauce base soup
Shio:  ("salt") Ramen is a pale, clear, yellowish broth
Miso: Base on traditional Miso with  create a thick, nutty  and tangy flavor
Tonkotsu: Pork storck base  cloudy white broth.
Curry Ramen:  was first created in 1965 in Hokkaido region in Japan.
Type of Toppings
Traditional Japanese names: Chāshū, Scallions, Seasoned boiled egg, Bean or other sprouts, Menma, Kakuni,  Nori, Narutomaki, Corn, Butter, Wakame
Written by Solo traveller & Chef Sam Navarathna