Last updated on October 26th, 2018 at 02:48 am
Driving Australia Info Guide for Travellers to drive safely 
Driving  Australia is one of the best ways to see Australian's outback. From short trips to epic self-drive road trip holidays and 4WD adventures, Australian road trips cover every length and landscape of Australia.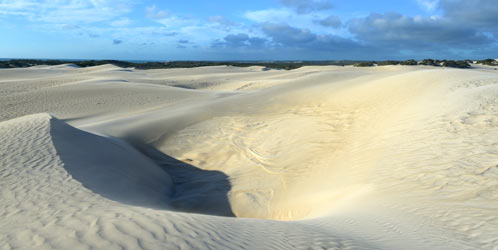 Before you start Driving  Australia: 
Before beginning driving your holiday or the road trip, plan your trip. Find out how long it will take to drive between each destination. Be realistic about how many kilometres you can drive in a day and organized for rest stops.
Be well prepared for travelling in remote areas in Australia.
Plan to avoid driving at night
Get to know the road rules of Australia .
Have a good night's sleep before starting your trip, as well as each day of your trip.
Search about the weather and road conditions.
Make a Note where the fuel stations and other facilities are on your route.
Apply SPF 30+or over  sunscreen and insect repellent ( Like mosquitoes)  and wear a hat, sunglasses  
Driving Australia: On your Road trip:
Drive on the left side of the road.
In remote Australia,  it is common for driving with their headlights on as they are more easily seen.
Wear a seatbelt all the time – it's the law and compulsory in Australia. Children under age seven must be in an Australian standard child restraint.
Don't drive if you've been drinking alcohol ( blood alcohol limit for full licence drivers 0.05 except NT, (in NT is 0.07 only fine) any other drivers 0.00).
Always let someone know where you are travelling, your return dates and comprehensive itinerary of your travel.
Carry extra dry food, water, fuel and vehicle spare parts (especially wheels)    if you are travelling on remote roads or tracks.
In event of an emergency in a remote location, staying with your vehicle.
Australian outback can be very hot in summer, very cold early in the morning. Make sure you carry plenty of drinking water or any kind or hydration.
Roads and tracks are may belong to private owners, should not be used without the landholder permission.
Make sure your vehicle is in good to go means with right road worthy.  
Extract pre-info such as weather and road conditions before departure. Rain can make some tracks and roads impassable to drive. When travelling on unsealed or mud roads, exercise extra safety and 'read' the road well ahead of the vehicle.
Be careful at all railway crossings not all crossings have to flash hazard lights on.
Large and slow moving agricultural machinery may be encountered or blocking on highways, freeways and local roads, pay extra attention when overtaking those type of machinery.
Dust and mud can obscure vision when travelling or passing on dirt roads.
Beware of wandering castles, horses and other wildlife, especially at night.
Always handy to have the first-aid kit.
Slow driving on corrugated dirt roads recommended. Drive at a speed suited to the prevailing conditions of the roads.
In remote locations, Please, respect local advises, visitors Centres, petrol stations and food outlets are open limited hours. Please ring Visitors Centres in advance for further information.
Plan to travel or drive for longer than eight or ten hours a day. Take a break every two hours or power nap recommended.
Please, dispose of your rubbish properly before you leave the place.
When visiting national parks, heritage lands and nature reserves don't disturb any animals, plants,  Aboriginal relics or landscape features. keep environmental friendly.
During the summer months obtain fire danger information from local fire Brigade or SES, only light when permitted in the designated areas. Advice available from local Visitor Centre or local ranger/office.
Only overtake if the road is clear and visible for a long distance ahead.
Telstra mobile,   3G or 4G internet coverage available in remote locations in Australia, others providers have limited coverage.
---
Best Hotels Deal Here Around Australia 
---
Driving  Australia:  Fuel and Food Need
Food,  fuel and other general needs are generally available every 100-300 kms. But  It is recommended that your plan always ahead because  some petrol  stations have  less  opening hours and limited credit  card facilities. LPG Autogas is not available in some of  regional areas. Contact local police, SES or Visitor Centres for fuel availability.
 Driving Australia: Aboriginal Land Permits
Obtain  Aboriginal Land Permits before your  departure.. Permits are essential for travel on Aboriginal lands and  all necessary application forms and info  are available from any Dept of Aboriginal Affairs office or on the internet at www.daa.wa.gov.au/en/Entry-Permits
Journey Times

 

Road distance

Driving time

From

To

KLs

Miles

Hours

Adelaide

Broken Hill

508

315

7

Adelaide

Alice Springs

1533

952

19

Adelaide

Perth

2706

1680

34

Adelaide

Brisbane

2045

1270

25

Alice Springs

Uluru

443

275

6

Brisbane

Sydney

966

600

12

Brisbane

Melbourne

1674

1039

21

Cairns

Brisbane

1715

1065

21

Canberra

Melbourne

648

402

7

Darwin

Alice Springs

1489

924

19

Darwin

Kakadu

211

131

2,5

Alice Springs

Uluru

461

286

5

Melbourne

Hobart

610

378

n/a

Melbourne

Adelaide

731

454

10

Melbourne

Perth

3434

2132

43

Sydney

Adelaide

1412

877

17

Sydney

Canberra

286

177

3

Sydney

Melbourne

872

542

11

Sydney

Perth

4108

2552

49

Perth

Exmouth

1300

807

15

Times and distances are approximates.
www.atsb.gov.au (National)
www.tams.act.gov.au (Australian Capital Territory)
www.rms.nsw.gov.au (New South Wales)
www.transport.nt.gov.au (Northern Territory)
www.tmr.qld.gov.au (Queensland)
www.transport.sa.gov.au (South Australia)
www.transport.tas.gov.au (Tasmania)
www.vicroads.vic.gov.au (Victoria)
www.ors.wa.gov.au (Western Australia)
---
More Travel Blogs Here 
Look Up Your Best Hotels Deals here