Windy Harbour is a small holiday town surrounded by the D'Entrecasteaux National Park around 27 kilometres south of Northcliffe in Western Australia.
Located on the south coast, Windy Harbour is just east of Augusta and west of Nornalup.  Traditionally, the history of the settlement is tied to the rock lobster fishing industry.
However, now it is almost entirely a holiday destination.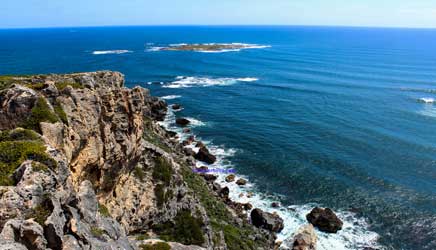 What to Do
        Windy Harbour offers all the standard beach town holiday destination attractions.
There is a wonderful, expansive beach where visitors can enjoy swimming, snorkeling, playing beach games, and just relaxing and soaking in the sun.
Visitors can also enjoy decent fishing right from the beach in Windy Harbour.
The settlement sits adjacent to D'Entrecasteaux National Park, which boasts 160 metres of stunning limestone coastal cliff face at Point D'Entrecasteaux, just west of Windy Harbour.
The national park is also filled with rivers, interesting rock features, coastal heathlands, grasslands, low woodlands, pockets of karri forest, a variety of animals, including quokka, western quolls, possums, and wallabies, and wonderful walking trails that allow walkers to take in stunning elevated coastal views as well as the beautiful scenery of the forest.
        There are also a number of attractions in nearby Northcliffe, including the famous Bibbulmun Track.
This 963-kilometre trail, the longest in Western Australia, passes through Northcliffe.
It would be easy to take a day trip to Northcliffe to walk a portion of this famed trail.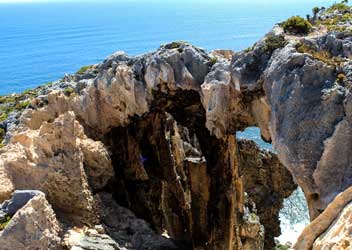 There are also wonderful walking trails in the Northcliffe Forest Park Trail and Federation Trail.
The Northcliffe Forest Park Trail is a 7.7-kilometre multipurpose walking and biking circuit.
Northcliffe is also home to the old Northcliffe Sawmill.  The sawmill is a fascinating bit of history; a remnant of the old Northcliffe.
In fact, the town of Northcliffe itself is quite nice.  Set in among some of the oldest and tallest trees in the world, the town is the centre of the Warren Blackwood Region of Western Australia and is a wonderful place for a day trip if you looking for a break from the beaches of Windy Harbour.
Windy Harbour: Where to Stay
        There is a camping area at Windy Harbour, located within D'Entrecasteaux National Park but otherwise accommodation options are limited.
Visitors will also need to bring the majority of their own supplies as there is only a small kiosk at the campground where basic supplies are sold.
How to Get There
        Windy Harbour is the only place on the south coast between Wadpole and Augusta that can be reached by conventional cars.  It is about a half hour drive from Northcliffe.