Last updated on August 10th, 2017 at 04:00 am
Penguin Island:
is a nature reserve  located only a 45 minute drive and a five minute ferry ride, south of Perth.  Is is right across the beautiful Shoalwater Bay and is one of Western Australia's top day trip attractions.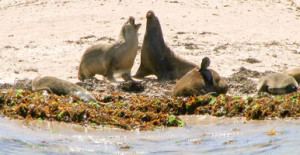 The main event is the little penguin, the smallest species in the world.  Around 1,000 pairs nest on the island during the winter.
 During the rest of the year, they spend their days feeding in the waters off of the island.
 These penguins are very shy and normally, they are very difficult to see in the wild.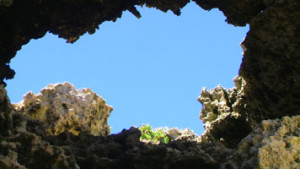 However, on Penguin Island, visitors can get right up close and observe these fascinating creatures at the Discovery Centre.  
They feed on the island at roughly 10:30AM, 12:30PM, and 2:30PM.  The island is also home to a variety of other wildlife, including wild dolphins, sea lions, stingrays, pelicans, kinds skinks, and over 50 species of seabirds.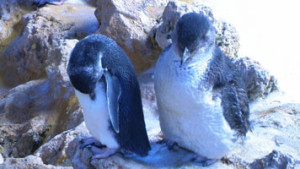 Rockingham Wild Encounters offers a variety of cruises and tours around the island and will show you the beautiful Shoalwater Bay as well as all the wildlife that calls the island home.
There is a "penguin and sea lion glass bottom cruise," a "dolphin, penguin, and sea lion adventure cruise," a sea kayak tour, a "swim with dolphins" trip, and kite boarding lessons.  All the cruises range in price from $35-179 depending on the tour.  The kite boarding lessons range in price from $100-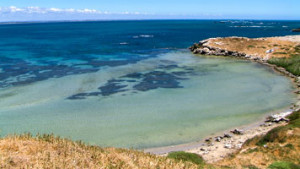 990 per person depending on the lesson you select.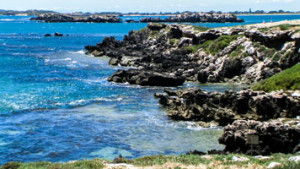 Visitors should note that Penguin Island is open daily from September 15th – early June, except for December 25th.
The island is closed from the day after the Western Australia Day Public Holiday in June – September 14th for the winter nesting season.
 During this time, visitors can still enjoy the Three Islands Wildlife Cruise.  However, they cannot go to the island itself.