Without any Argument, Dubai is home to some of the best beaches in the Middle East. White sand, sun-kissed imaginary holiday beaches in Dubai you have dreamed of? The best beaches in Dubai are listed below; you to find them easily. Surprisingly, spectacular views of the Persian Gulf sea beaches in Dubai hold worldwide popularity as the cleanest and most beautiful sunset. Also, The Kindom has been preserving a reputation as the most popular travel destination during Covid in 2022.

On the Other hand, The Emirate is providing more fabulous hospitable tourism social sentiment for all travelers, such as cultural changes in a positive way. And the entire kingdom of Dubai is built on diverse societies from all over the world. Dubai offers many tourist activities, such as 
Great Family holiday 
Shopping malls 
Activities
Peaceful, welcoming social structure
Relation options
Divers food and beverage 
Solo travel options like adventure and hook-up opportunities
And Unimaginable Dubai Best Beaches
List of Dubai's Best Beaches 
As we know, geographically, Dubai is located at the edge Arbain sea. So, it offers snow-white stretch beaches all along the coastline. However, the Dubai government has designated many beach locations for you to enjoy a beach holiday in Dubai, and the list below allows you to choose as you wish.
Palm West Beach
Jumeirah Open Beach
JBR Beach
Kite Beach
La Mer Beach
Black Palace Beach
Al Mamzar Beach Park
Sufouh Beach
Jumeirah Beach Park
Umm Suqeim Night Swimming Beach, Dubai
Ajman Beach
Al Khan Beach
Mercato Beach
Lou Lou Beach
Banan Beach
The Beach
Sharjah Beach
Dubai's Best Beaches -1, Five Beach
 The Best Beach Spot in Dubai is famous as the hottest one in Dubai. With beautiful views and the best sizeable comfy beach beds, an incredible glass pool, and a perfect combination of chill and sexy party fun. Also, Fantastic variety of delicious dishes and refreshing cocktails. Moreover, The views are stunning every time, especially at sunset over the sea and sand.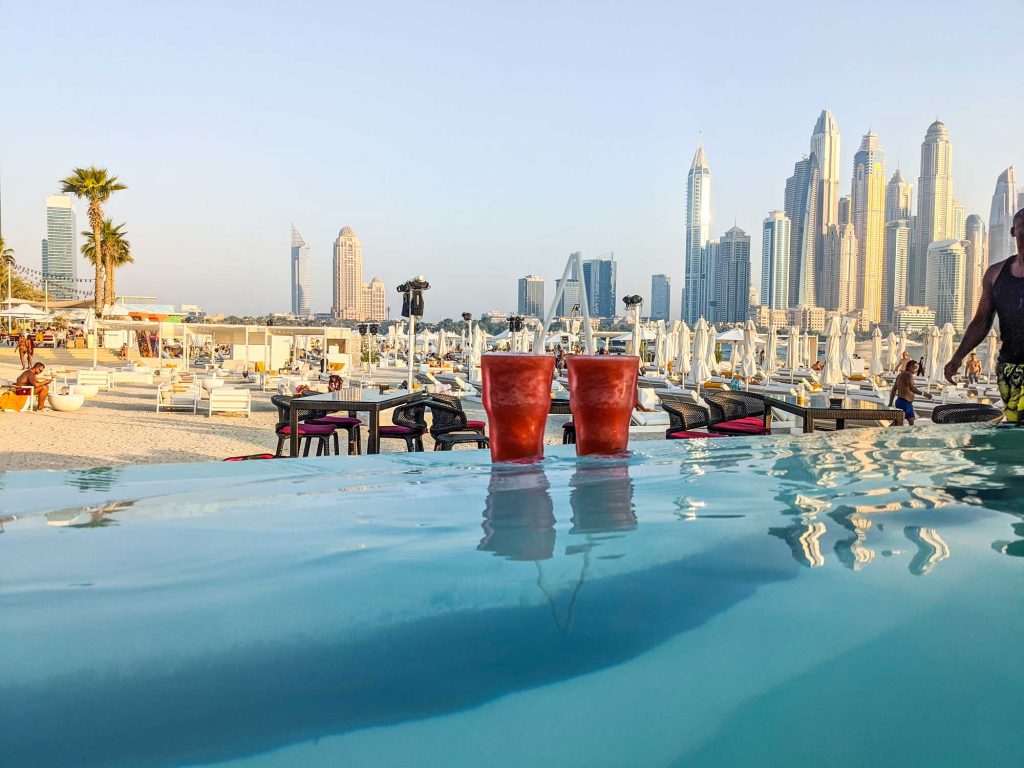 Furthermore, I would like to believe that this is the sexiest beach in Dubai. Also the best hook-up place as well. However, due to the large inflow, Russians and Ukrainians come from all over the world, including South America. Many hot boys and girls are looking for casual hook up right here. Therefore, If you choose ladies' day, most likely Wednesday, you will have the best chance of getting wet.  
Dubai is home to stunning Public beaches, and you don't have to pay entry fees. And freely able to enjoy your time. Also, most importantly safest place even if it is public. However, accountability for your behavior is better than being sorry later. So, I have listed the six best public beaches in Dubai for you or your friends and family to enjoy while you are on the Dubi holiday.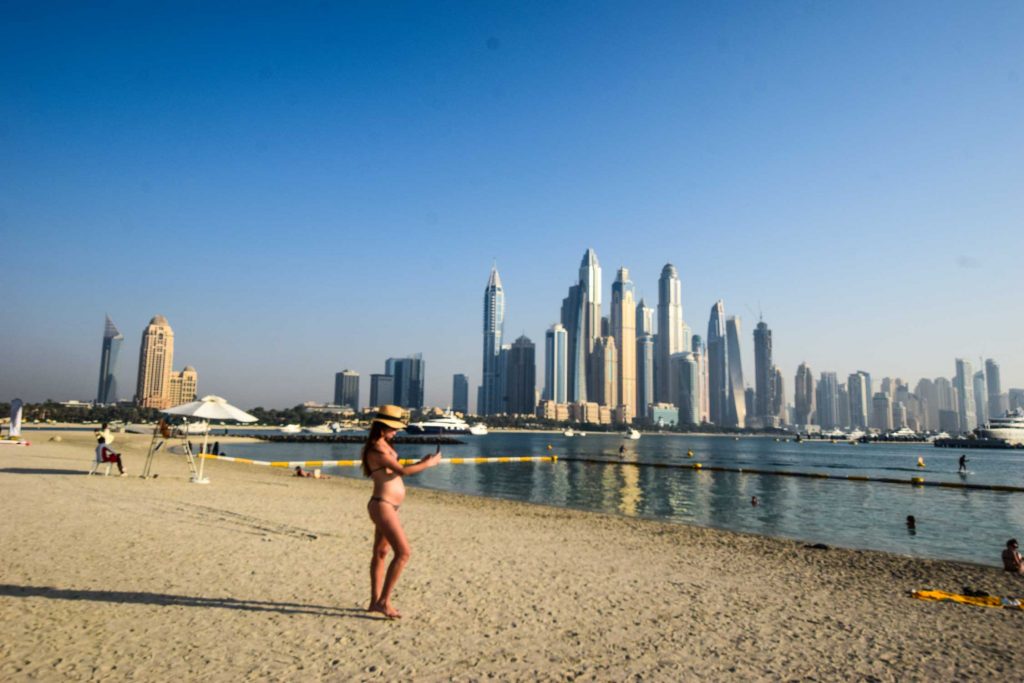 The JBR Beach
Sunset Beach
Black Place Beach
Kite Beach
Lar Mer Beach
Al Mamzar Beach 
Dubai's Best Relaxation – 3, Palm West Beach
Welcome to Beautiful Palm West Beach in Dubai. Surprisingly, we are open every day from 8 am until midnight. The beach is ideal for swimming, eating, sipping tasty cocktails, and relaxing. However, there are many food outlets to choose from as you wish.  
White Sand -4, Marina Beach
The Marina beach is located in the Marina and is a very touristic beach strip. Surprisingly, The beach itself attracts many tourists each year. The entire beach is blessed with stunning sceneries and picturesque views. Also, calm blue water almost every day of the year allows you to enjoy the best of Dubai.  
DUBAI'S BEST BEACHES FOR RELAXATION HOLIDAY has listed some of the best beaches in Dubai but many other spectacular beaches in Dubai. However, those beaches may not allow you to go as a tourist, and carefully consider them before going to some local places. However, I hope all travelers to Dubai enjoy the country's best beaches.