The HMAS Swan was the first deliberately prepared dive site in the Southern Hemisphere.  After the vessel was decommissioned on September 13, 1996, the Swan was gifted to the state of Western Australia by the Australian government.
In November of that same year, the boat was given to the Geographe Bay Artificial Reef Society for the purpose of turning the boat into an artificial reef and dive site.
The ship was towed to Bunbury and over the course of a year, all natural and diver hazards were removed from the boat.
The ship was then towed to a point 2.4 kilometres from Point Picquet near Dunsborough where it was scuttled on the morning of December 14, 1997.
Now, the Swan is a popular tourist attraction with more than 15,000 dives to the site each year.
The popularity of the HMAS Swan let to the acquisition of the decommissioned destroyer the HMAS Perth, which was also turned into an artificial dive site just off the coast of Albany, Western Australia.
Now, the Swan is home to hundreds of fish species, which add to the intrigue of diving at the site.
Divers can expect to see large schools of Bulls Eye's that fill many of the ships rooms, King George whiting, brim, Slamson fish, blue devil fish, sweep, wrasse, Old Wifes, scribbled leatherjackets, ornate cowfish, damsels, zebra fish, globefish, numbrays, and so much more.
The relatively shallow depth of the Swan also makes it accessible to divers of all skill levels.
Normally, wreck dives are much deeper, meaning that they are really only accessible by much more experienced scuba divers.
However, the HMAS Swan is great for divers of all ability levels.
Beginners will enjoy the excitement of a wreck dive and exploring all the marine life that lives in and around it while expert divers looking for a technical dive where they can explore all the wreck has to offer, both inside and out.
        Cape Dive offers a variety of different dive trips to the Swam, as well as a number of other nearby destinations.
Whether you are looking for a single dive or a double dive, Cape Dive will provide you with everything you need to experience the wreck however you want.
They provide everything from tours, should you want it, to reasonable equipment rentals.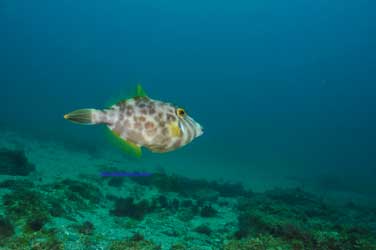 HMAS Swan: How to Get There
        The dive site is located 2.4 kilometres off the coast of Dunsborough, Western Australia.
Cape Dive, the organization that offers dive trips out to the site, is also located in Dunsborough.
Travellers interested in diving the HMAS Swan dive site should visit their website at capedive.com for more information.