Greens Pool is a beach on the south coast of Western Australia.  Situated between Denmark and Walpole, this well sheltered beach is part of William Bay National Park.
The beach is ringed by large granite boulders, which block ocean swells from reaching the beach, thus leaving Greens Pool with calm water.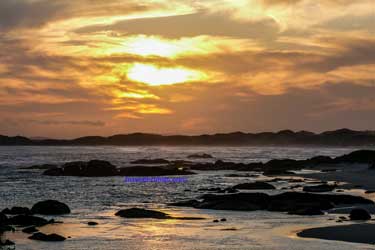 The beach also has a long, gradual slop into the water.  This makes Greens Pool a great beach for families and children of all ages.
Everyone can enjoy the warm ocean water in a safe, shallow environment.  Additionally, the beach is massive.
The white sand stretches for as far as the eye can see, past Williams Bay and Mazzoletti Beach.
Greens Pool is certainly one of the most popular destinations in the Denmark region of Western Australia with throngs of travellers visiting each year.
Denmark – What to Do
        Greens Pool is basically a giant, natural swimming pool, so obviously, if you are going to head there, you have to do some swimming!
The beach is considered one of Western Australia's top beaches largely because of the fact that it is so great for swimming for anyone of any age.
The beach is literally protected by a wall of giant rounded boulders that make the water nearly completely calm along the shore.
The pool has a number of large rocks sitting slightly farther offshore but still within the rock barrier as well that you can easily swim out to and climb on and explore.
They even serve as a wonderful diving platform in to the calm waters of Greens Pool below!
If you are willing to swim all the way out to the barrier, you will find that the rocks serve as a nice, warm place to lie down and rest after your swimming adventures.
Additionally, if you walk a bit further into the rock barrier, you will find a number of tiny coves, beachlets, channels, and gutters in among the rocks.
Some consider Greens Pool to be a wonderful snorkeling destination as well.
While there isn't as much sea life as you might find in other locations, you can expect to see the odd zebra fish, silver drummer, six-spined leatherjackets, and mosaic sea stars within the protected area at Greens Pool.
        If you want a bit of a break from swimming and rock lounging, visitors can also take the short walk to nearby Elephant Rocks.
This unique rock formation looks strangely like a herd of elephants making their way through the water.
From the Greens Pool car park, it will take you around 10 minutes walking along a well-maintained path to get to Elephant Rocks.
Elephant Rocks also sit adjacent to another excellent, albeit smaller, swimming beach in Elephant Cove.
If you are looking for a smaller sand beach, Elephant Cove will take you away from the throngs at Greens Pool and into a more private beach setting.
Where to Stay
        The Denmark Region is a popular tourist destination and as such, is filled with a variety of accommodation options.
Ranging from luxury resorts and hotels, to more affordable motels and backpacker hostels, to self-contained holiday apartment and house rentals, Denmark has an abundance of options that are sure to meet your holiday accommodation needs.
How to Get There
Greens Pool is located 15 kilometres west of Denmark along the South Coast Highway.
It is easily accessible by car and there is a car park at both Greens Pool and Elephant Rocks, but both have access to Greens Pool.