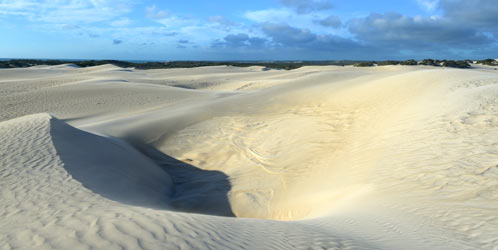 Green Head is a small coastal town situated between Geraldton and Perth in the Mid West region of Western Australia.
Situated right on the Indian Ocean drive, it is an easily accessible town that boasts a number of beaches and a generally relaxed atmosphere that is perfect for a holiday destination.
Green Head: What to Do
        Despite its small size, Green Head offers no shortage of things to do for visitors.  The town is located right on a headland, which is home to multiple white sandy beaches that are perfect for swimming and snorkeling.
Dynamite Bay forms nearly a perfect circle and offers safe, protected swimming.  South Bay is a long crescent, making it perfect for those who just want to enjoy a nice beach walk.
There is also an offshore reef at Green Head that is the ideal place for fishing and scuba diving.  
There are a number of tours and excursions out to the reef for both divers and fishers.
Of course, if you have a boat of your own, you can make a trip out to the reef yourself to explore everything it has to offer.
The Leeuwin current from the north allows for both a mixture of tropical sea life along with temperate species.
There are also a variety of hard and soft corals, sponges, multiple limestone reefs, and seagrass meadows, which provide excellent habitat for a number of species.
All together, the water conditions provide a unique and diverse diving environment in these offshore reefs, thus making Green Head the ideal location for diving enthusiasts.

        In addition to swimming, snorkeling, and diving, there are a number of other watersports on offer at Green Head.  Point Louise offers a good reef break for surfers.
When the breeze comes in, both Point Louise and Little Anchorage Bay offer excellent windsurfing.
Likewise, if you want to fish but don't want to have to travel to one of the offshore reefs, there is still excellent fishing right off the jetty.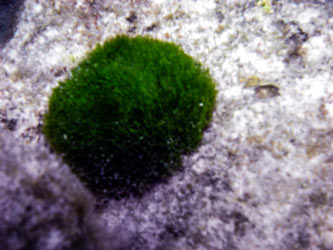 If watersports aren't your thing, try taking a tour out to Fisherman's Island.
Located just south of Green Head, Fisherman's Island is home to an Australian Sea Lion breeding colony.
 Access to the island is restricted, but there are government registered tour guides available for visitors to the island.
Alternatively, there are a number of bushwalking options available for visitors to Green Head.
During the summer, bushwalking is a popular attraction and there are two national parks in the area that offer a number of different walking tracks.  
Lesueur National Park is home to a number of different tracks.
Likewise, Alexander Morrision National Park is a great place for a hike.  It is home to a variety of native flora and fauna as well as wildflowers during the spring.
Of course, there is also an excellent trail right in town that runs between Dynamite Bay and the jetty.
Accommodation
       

Green Head has a full slate of accommodation options, ranging from backpackers hostels, motels, bed and breakfasts, hotels, resorts, and self-contained holiday apartments and homes.
How to Get There
        Green Head is easily accessible by road as it sits on the Indian Ocean Drive, which also travels through Perth.
Visitors can also travel via plane, flying in to Perth and driving or taking a coach to Green Head.