Located on the turquoise waters of Geographe Bay, Dunsborough is a small coastal town in the Margaret River Region of southwestern Western Australia.
Located 254 kilometres south of Perth, the town is a popular destination among Western Australians.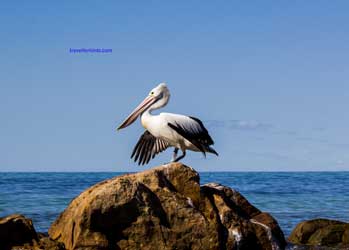 Back in 1999, it was voted the state's best tourist destination and in 2013, it was voted the Top Tourism Award for Population under 5,000.
Recently, the town has grown rather quickly and become a rather affluent town.
 As such, cafes and boutique shops have popped up everywhere, making it an excellent base for those visiting the Margaret River Valley.
What to Do
The place sits within the Margaret River Region, which is world renown for both its food and wine, as well as its recreation.
From Dunsborough, visitors can easily travel to any of the region's 120 wineries, which all offer wonderful wine tasting experience, as well as restaurants or cafes boasting fresh, seasonal menus.
The area produces some of Australia's finest wines and is particularly known for for its cabernet sauvignon, Semillon, sauvignon blanc, merlot, and shiraz.
Margaret River also benefits from having access to fresh, straight from the water seafood as well as a variety of fresh meats, fruits, and vegetables grown right there in the valley, making it a culinary mecca.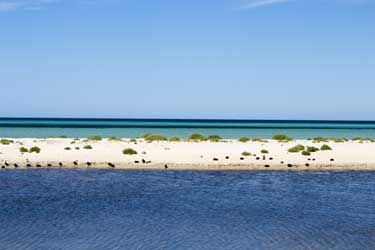 Some of this carries over into Dunsborough, which is filled with wonderful cafes and restaurants, as well as a number of wine bars, breweries, pubs, and other eateries.
 As such, visitors don't even need to leave Dunsborough to taste and experience the wines, food, beers, and other culinary products the Margaret River Region has become so famous for.
The Region also offers wonderful recreational opportunities to its visitors.
The town originally made its name as a surfing and family holiday destination, and those roots are still apparent in Dunsborough.
Dunsborough offers wonderful secluded beaches that are ideal for swimming, surfing, snorkeling, diving, kayaking, and any number of other water sports.
In addition to being known for its food and wine, the Margaret River Region is also known for its world-class surfing, something that Dunsborough benefits from as it too has wonderful surf.
There are also beachfront bicycle and walking paths running through the regional park along the bay.  
The northeastern point of Dunsborough runs into the Leeuwin-Naturaliste National Park, in which visitors can find wonderful hiking trails that showcase the dramatic coastline as well as the working Cape Naturaliste lighthouse.
Where to Stay
        Dunsborough is filled with accommodation options, ranging from luxurious resorts all the way to affordable backpackers hostels.
Despite its reputation as a place of luxury and affluence, there is something for all budgets and tastes in Dunsborough.
How to Get There
        Dunsborough is accessible by road, and is only about a 3.5 hour drive from, Perth.
There is also regular coach service from Perth to the Margaraet River Region.
If you really have want to travel in style, it is possible to fly via chartered plane to the airport in Busselton.