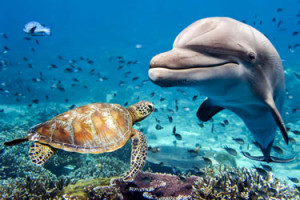 Coral Bay is a small town on the coast of Western Australian approximately 1,200 kilometres north of Perth.
The area is in close proximity to the Ningaloo Reef, which is one of the most popular snorkeling and diving sites in the region.
 The Ningaloo Reef, Australia's only fringing reef, serves as one of Coral Bay's primary attractions.
With a variety of aquatic attractions, Coral Bay is a very popular destination for the people of Western Australia as well as visitors from abroad.
Coral Bay: What to Do
For such a small town, Coral Bay really does offer a huge number of things to do for visitors.
The majority of these attractions come from its proximity to the Ningaloo Reef, which protects the Coral Bay shoreline from the waters of the Indian Ocean, providing the are with calm and gentle turquoise waters.
 Coral Bay is an ideal location for snorkeler or scuba divers.  With the Ningaloo Reef so close by, visitors can practically step right off the beach and find fascinating marine life.
The reef is home to an impressive array of corals and fish, including the whale shark.
The largest fish in the world, the whale shark can grow to be as large as 14 metres and is a filter feeders, thus making them totally and completely safe to swim right alongside.
Whale sharks can be found in the area between March and June.
 However, guest will have the opportunity to swim alongside manta rays year round.  Additionally, visitors to the area between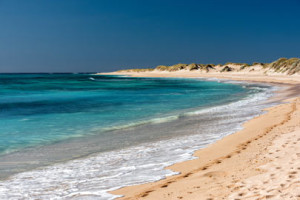 June and October are likely to see migrating humpback whales, which pass through this area each year on their migration path.  
There are a variety of tours offered by multiple different operators that allow guests to dive and snorkel in and around various portions of the reef.  
This are ideal opportunities for snorkelers and divers to see, explore, and experience the best diving areas in the Ningaloo Reef.
Additionally, during the proper season, there are a number of different whale watching tours that are sure to get visitors to Coral Bay the opportunity to see the migrating humpback up close.
        If you aren't interested in experiencing the water from below the surface, there are also a number of ways to experience everything Coral Bay has to offer from above the surface.
There are sea kayak rentals which are perfect for those who want to leisurely cruise the coastline at their own pace.
 If you want a more structured kayaking experience, there are also sea kayaking tours that will take guests to all the best spots to take in the beautiful coastal views as well as the marine life.
If kayaking is a bit more work than you want, then hop on one of the glass-bottom boat tours.
These tours are the perfect solution for those who want to take in the marine life and sights of the Ningaloo Reef in the most relaxed way possible.
If you just want to enjoy the marine life from shore, head down to Main Beach at 3:30pm.  Everyday, visitors flock to this area to feed the schools of northwest snapper that swim into shore at this time everyday.  Alternatively, check out the shark nursery.
Located a 20 minute walk from Main Beach, this area can have has many as 200 sharks lurking in the shallow water between October to March.
       

Fishing enthusiasts will also relish Coral Bay as the area outside of the marine park offers some excellent fishing.  In fact, Coral Bay boasts some of the best game fishing in all of Australia.
Visitors can either cast a line in from designated beach area or, if they are looking for a bigger catch, charter a fishing boat or sign up for a deep-sea bottom fishing or light game fishing tour.
Whether you are a fishing novice or an experienced and well-seasoned fisherman, Coral Bay can provide the perfect fishing opportunity to suit your needs.
Accommodation – Coral Bay
        Compared to other coastal destinations, there is a relatively small number of accommodation options available at Coral Bay.
There is a resort hotel, the Ningaloo Reef Resort, which is by far the largest option.  Outside of that, there are two different caravan parks, and 20 holiday house rentals.
During the popular holiday seasons or the summer months, these rentals fill up pretty early.  If you are hoping to visit Coral Bay, be sure to book your accommodation well in advance.
How To Get There
        While Coral Bay does have an airstrip, it is not serviced by any commercial airlines and is only available for chartered flights.
 If you are hoping to fly to Coral Bay, you can fly into either Exmouth or Carnarvon.
Exmouth is serviced by both Skywest and Qantas while Carnarvon is only serviced by Skywest.
 From Exmouth, Coral Coast Tours can arrange to pick you up from the airport.  Alternatively, you can rent a car from either location and finish the journey, roughly an hour and a half, by car.
If you want to drive the entire journey by car, it is about 11 hours driving, not taking into consideration any sightseeing time, from Perth.
The road is completely sealed the whole way, thus making car access very easy.  Greyhound Pioneer Buses also provides service to Coral Bay.