Torquay is a township in Victoria, Australia, 21 km south of Geelong and one of the gateways to the Great Ocean Road.
Prior to European settlement, the Wathaurong Aborigines lived in the area and initially, the site of the town was known as a picnicking location.
 However, when James Follett an Englishman from the English Torquay, settled there, he decided the town should be called Torquay, which was officially adopted in 1892.
Recent years has seen a great deal of development in the town and beach with housing spreading in all directions around the beach of the town.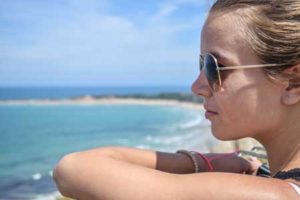 Torquay is best known for its world class surfing.
Jan Juc and Bells Beach (which was in the movie Point Break) are located on the town's southwest outskirts.
The town is also home to Point Impossible Beach and Southside Beach. A number of the world's preeminent surf companies, including Rip-Curl and Quicksilver, were founded in Torquay.
Museum trips and nature walks
While at its busiest in the hot summer months in Victoria, the town is a year-round travel destination offering more than just amazing surfing beaches in State of Victoria Australia.
Capture the spirit of surf culture of Australia with a visit to the World Surfing Museum with pictures and hands-on displays.
Walking along sandy beaches beneath towering cliffs or take fine views of the coast from vantage points along the Surf Coast Walk on Great Ocean Road.
Don't be afraid of the name, snorkelling around Point Danger Marine Sanctuary is a great way to see some of the diversity of the area's underwater inhabitants of the Ocean.
When travellers are all done surfing for the day, travellers can head to the Surf Coast Plaza, which boasts a number of surf retailers, a variety of eateries, and the Surf World Museum.
        If you are a surfer, or a beach lover, the town is a must for you.
The area is packed with fantastic surf spots, as well a number of fantastic, beautiful beaches.