Last updated on August 10th, 2017 at 05:30 am
Geelong is a port city located 75 km southwest of Melbourne and right on Corio Bay and the Barwon River in the Australian state of Victoria.
With a population of 184,182 it is the second largest city in Victoria, only trailing the capital.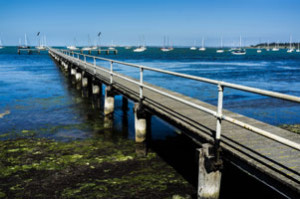 The city is bordered on the south by the rolling hills of Waurn Ponds, Corio Bay on the east, the plains of Lara on the north, and another set of rolling hills to the west.
Geelong is also notable for being the, "Gateway City," due to both its central location in Victora, which allows for easy access to Ballarat, Torquay , Warnambool, Hamilton, Colac, Winchelsea, and Melbourne, as well as for its location at the start of the Great Ocean Road.  
This location provided Geelong with a brief boom during the gold rush when Geelong served as the main port for the gold rich Ballarat district.
This allowed the area to diversify into manufacturing during the 1860s when it became one of the largest manufacturing areas in Australia thanks to its wool mills, ropeworks, and paper mills.
Geelong: 
Also offers access to the Mornington Peninsula, which is a popular local tourist attraction.  The peninsula offers a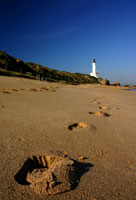 variety of beaches, both sheltered and open, wineries, mazes, a variety of watersports, and camping.
The majority of the visitors to the peninsula are residents of Melbourne who use the area as a welcome retreat.  There is no road access between Geelong and the peninsula.
However, the Searoad Ferry Service, which runs every hour, connects Geelong to the Mornington Peninsula.
Should you not want to take the ferry, the only way to reach the peninsula by road would be to drive through Melbourne as the peninsula is accessible by road from Melbourne.   
Some how, Geelong is Victoria's second largest city, located on Corio Bay, and within a short drive from popular beach-front communities on the Bellarine Peninsula.