Last updated on August 11th, 2017 at 11:26 pm
Portland is the oldest European settlement in the state of Victoria.  Located on Portland Bay, the only deep sea port between Adelaide and Melbourne, the settlement was named after the Duke of Portland by British navigator James Grant.
The area was settled by whalers and sealers who were out working the dangerous coastline along the area.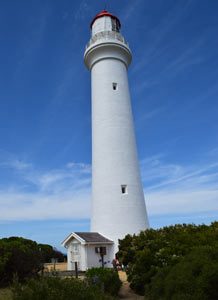 The bay provided them with ideal shelter as well as fresh water.  However, indigenous people also occupied the area at the time.
On March 30, 2007 the Gunditjmara people, who were the inhabitants when the town was first settled, were recognized by the Federal Court to be the native title holders of 140,000 ha of land in the Portland region.
 Like the other coastal towns in Victoria at the time, this beautiful place developed into a very important fishing port during the 19th century.
With abundant Barracuda, Australian salmon, and crayfish, the town was able to extend its economic reach as far as Melbourne.
With that being said, Portland remained a smaller port that Warrnambool.  In 1996 the port at Portland was sold to a company in New Zealand, making it the first privatized port in Australia.
Today, tourism and aluminum processing make up the largest part of the Portland economy.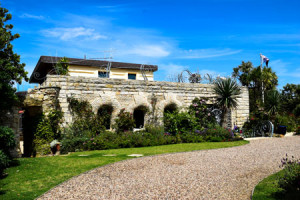 The best of Portland
Visitors to the town can visit a number of unique places in the town.
The Great South West Walk starts in the town

.
The walk is a 250 km walking track that begins at the Visitor Information Centre in the town.
Hikers along the track can either decide to walk the whole think, or walk parts of the track for shorter, or day walks. Visitors can also take a ride along the the town Cable Trams.
The tram takes passengers along the scenic route from Henty Park to the World War II Memorial Lookout.
Along the journey, visitors can take in the wetlands of Fawthrop Lagoon Park, the foreshore, cliff tops, and botanic gardens.
 If you are a history enthusiast, the town also offers its very own maritime museum, which houses the Portland Lifeboat.
Built in 1858, the Portland Lifeboat is one of the oldest remaining life boats in the world.
It is famous for rescuing nineteen survivors from the Admella shipwreck of 1859 and the Julia shipwreck in 1863.
There is also a real whale skeleton on display.
 On top of everything else in the town has  to offer, it is also one of the only cities in Australia where visitors can see koalas, seals, and whales all in the same area.
While koalas are listed as vulnerable in many parts of Australia, Portland is home to a large population of koalas.
Seals can frequently be seen scouring the city's boat ramp and Southern Right whales and Humpbacks enter the bay annually.