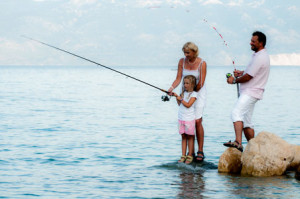 Cooktown is a small town in the Shire of Cook in Queensland, Australia.
It is around 2,000 kilometres north of Brisbane and 328 kilometres north of Cairns.  
Located at the mouth of the Endeavour River in Far North Queensland where James Cook beached his ship, the Endeavor, in 1770.
The town is one of the largest on the Cape York Peninsula and was originally founded in 1873 as a supply port for the goldfields along the Palmer River.
Why Next Holiday in Cooktown?
Considering the town's small size, visitors to Cooktown can enjoy a number of different attractions.
If you are a history enthusiast, you can take in a historical re-enactment performed by the Cooktown Re-enactment Association.
Visitors can enjoy a trip to the historic Lions Den Hotel, which is a beautifully maintained old hotel set in beautiful tropical Queensland gardens.  Walker Bay and Quarantine Bay both fishing and kite surfing.
 However, visitors should be aware that all beaches are crocodile habitat on the Cape York Peninsula.
 Archer Point offers a beautiful lookout over the coastline below and it s great place to take in the view and snap a few pictures.
The Cooktown History Centre provides curious visitors with everything they need to know about the area's history through a number of interactive displays, photos, murals and oral histories.
 Likewise, the James Cook Museum follows the story of
James Cook's forced stay in the area, which was the first meaningful contact between European settlers and Aboriginal people.
The Kuku Bulkaway Indigenous Art Gallery displays some beautiful Aboriginal art that shares the story of Cooktown's indigenous people.  
Continuing with the arts theme, the Cooktown Creative Arts Association provides local artists with a fantastic venue in which to display their impressive work.
 If you want to experience more of the area's natural attractions, there are a number of tours visitors can book from Cooktown.
The Hidden Valley Trail rides allow visitors to explore secret trails around the town on horseback.  
This tour is suitable for horseback-riders of all levels.  There are also both Great Barrier Reef and Endeavour River fishing charters that can be arranged for angling enthusiasts.
Campers will enjoy the many different adventure camping tours available, taking visitors to a variety of locations around the area.
If none of these strike your fancy, there are also river water sports tours, glass-bottomed boat hire, 4WD safaris, plane tours, and a variety of hiking tours.