Located 43 kilometres north of Mackay and 71 kilometres southeast of Prosperine, Ball Bay is a coastal town, locality, and bay in the Mackay Region of Queensland, Australia.
Ball Bay info: What to Do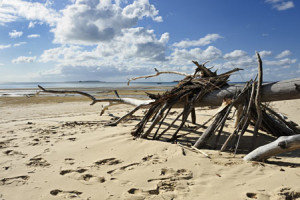 Located in a coastal area in Queensland, Ball Bay has wonderful and beautiful beaches.
Ball Bay is the perfect place to enjoy the stunning Queensland coastline in a quiet, calm and tranquil environment.
Beach fishing is a very popular attractions among locals.
Of course, its proximity to Mackay, the Great Barrier Reef, and the Cape Hillsborough National Park also provide a range of other activities if you are willing to travel a short distance.
Mackay offers a number of city amenities, including fantastic shopping, with over 250 retail stores, good eateries, and over thirty beaches.
There are also a number of tours offered to the nearby natural attractions.  From Mackay, visitors to Ball Bay can experience a variety Great Barrier Reef attractions, with tours ranging from the informative to the adventurous.
Whether you want to snorkel or dive with the marine life, or enjoy the reef from the surface, there is a tour to suit your needs.
Likewise, the Cape Hillsborough National Park offers a range of attractions to visitors.
The park is home to an abundance of wildlife, a nature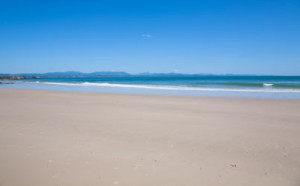 tourist park, and a number of hiking trails, the park is a great place for a day visit if you are staying in Ball Bay.
Where to Stay 
 Ball Bay is home to a fantastic campground that is the perfect place to make your home base during your visit to the area.
The campground has all the necessary amenities both for those who want to camp in tents or who want to enjoy their visit from their caravan.
How to Get There
        Ball Bay can be accessed via road.  If you want to fly or travel by rail to the area, the easiest way is to travel to Mackay and then do the final bit of the journey by car.