FREMANTLE:
Where the Swan River meets the Indian Ocean sits the Port City of Fremantle.  The city defies your stereotypical image of a fast paced city, on the contrary it flows with the pace of its very tight knit community.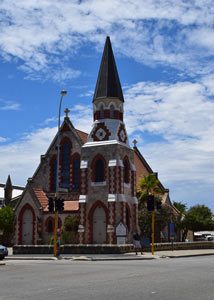 The well preserved 19th century streetscape offers a glimpse into its colonial and Gold Rush past and neatly blends in with modern day charms – a walk down its streets will unveil numerous quirky boutiques, neatly hidden cafes, good eats, art pieces, buskers, not to mention exhibition spaces, museums and much more.
It will have anyone entranced by its aura of mysticism and the general good vibe that permeates the air.  A visit to Western Australia really cannot go without time spent in Fremantle.
Fishing Boat Harbour:
A day out in Fremantle cannot go without a walk down to the iconic fishing harbour.  This port has been fully operational since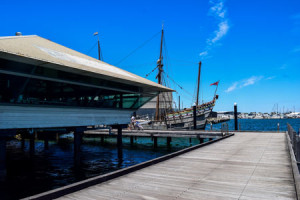 the early 20th century and offers another piece of the puzzle to Fremantle's vibrant history and heritage.
 When the fishing fleets are not on duty and waiting patiently for their next expedition they offer the perfect backdrop to a stroll along the boardwalks.
 Lively restaurants, bars, cafes and even a brewery surround the harbour making it the ideal place to sit and sample some fresh fish whilst watching as the daily undertakings of the fishing industry unravel before your eyes.
Round House: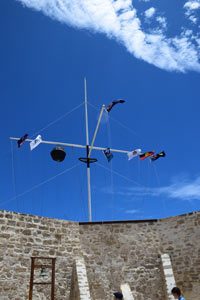 This peculiar 12 sided shape building is the oldest standing public building in WA. Built in 1831, its original purpose was that of a prison which is not surprising seeing that Australia's first settlers were mainly convicts.
 Its purpose as a gaol ceased in 1896 wherein it became a lock up and then accommodation for the water police and lastly a storage space for the Fremantle Port.
For those wishing to take a tour of the Round House, it is located in the Arthur Head Arts Precinct overlooking Bather Beach.
 Below the site lies a tunnel built by the Fremantle Whaling Company in 1837 connecting the town to the beach and which can still be traversed.
WA Maritime Museum
Much of Western Australia's history is intertwined with tales of the ocean as many arrived by the sea.  The Victoria Quay specifically has witnessed a long standing history of peoples arriving to its shores either for transit purposes or with the intention of making the land their home.
 It is for this reason that the world class WA Maritime Museum finds its home on this very quay, a place symbolic of Fremantle's past, present and future both as a port and coastal city.  
The museum houses a number of galleries, all unique in their insight into Fremantle's nautical history and exciting expeditions of the WA ocean explorers.
 Amongst the several artefacts and iconic vessels is the famous
Australia II, Alan Bond's yacht which won the America Cup.
Fremantle Prison:
Built in the 1850s by the convicts themselves, the Fremantle Prison is WAs only World heritage site and a definite must-see.
Formerly a maximum security gaol, this prison has seen the largest amount of incarcerations with operations spanning over 136 years.
 Although the solitary cells and gallows now lie bare they remain testament to Australia's long standing system of punishment.
A range of day and night guided tours are on offer for visitors who wish to entertain a full experience of a place which ultimately strips an individual of freedom as we know it.
 For those daring enough, an opportunity beckons to descend 20 metres below the prison for a walk around or a boat ride through the labyrinth of tunnels.
For those night crawlers, a torchlight tour is also on offer after dark.