Last updated on September 5th, 2017 at 03:39 am
Cohunu Koala Park offers best family enjoyable activities in Perth  
Cohunu Koala Park is found just 40 minutes South of Perth in the little town of Byford. It stretches over 40 hectares of Australian bushland and is home to some of Australia's native wildlife including koalas, kangaroos, wallabies, emus and even dingoes.
This park offers the opportunity to walk amongst the many trails, hand feed some of the free roaming animals and even have a little one-to-one with the talking parrots!
Whether you're in need of letting that inner child free for the day or just simply looking for a fun-filled family day out, Cohunu Koala Park is the place for you!
Cohunu Koala Park: Things To Do  and how to get there
Explore the beautiful park and hand feed the friendly kangaroos with your family,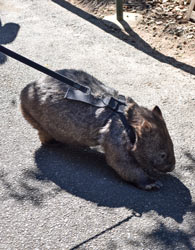 wallabies and other wildlife, cuddle  and play a Koala for a souvenir photo, visit the Australian iconic  souvenir shop with its local and native products, come and make friends with the animal farm, emus, wallabies, owls, dingos and deers, are only a few of the other animals that can be fed at the park and enjoy the coffee shop and  Make sure you bring your camera and other recreational equipments