Wilson Island is located just a stone's throw away from Heron Island. It is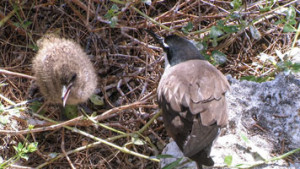 extremely exclusive, with only enough room for 12 people at a time on the island, and rugged, with the accommodation coming in the form of safari style tents.
Wilson Island travel info
The island has 6 luxurious "glamping" tents, complete with private decks and hammocks.
The resort also has a chef who prepares gourmet meals for every meal served in the Longhouse, a shared sand pavilion with a bar and a library.
The seclusion and the freedom from modern day living are what make Wilson Island appealing to its visitors.  
For those who might want more luxurious accommodations but also still want to visit Wilson Island, day trips are available from nearby Heron Island.
The island is a protected habitat and a national park with a variety of wildlife, including nesting green and loggerhead turtles, and a number of different species of bird.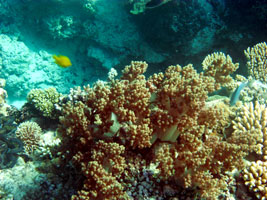 Additionally, since the island is right off the Great Barrier Reef, there is a wide array of marine life for visitors to enjoy and explore.  
My personal experienced on the  Island – I have work on the island over 8 months as a chef, and this island one of the favourite pace I have ever worked.
As a traveller you could end up doing activities such as see stars over night, snorkelling on pristine  healthy reef,  watching sea turtles from September to  late   January.
Wild Turtles are coming to  the sand beaches and starting hatching overnight, and hatcheries starting hatching early December to late January.
Also, sunset just beautifully setting down to the ocean every afternoon.     
Wilson Island is a unique island.
 Unlike some other exclusive islands, it doesn't provide extravagant luxury.  
The Island is for those who want a secluded and rustic holiday in a tropical island paradise.