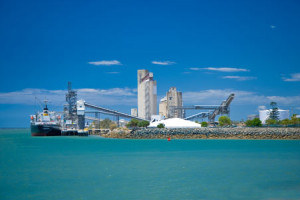 Gladstone is a region in Queensland, Australia approximately 550 kilometres north of Brisbane and 100 kilometres southeast of Rockhampton.  
The area is known as an outdoor wonderland and is ideally located right in the middle of the Southern Great Barrier Reef.
The region incorporates the towns of Gladstone, 1770, Agnes Water, Benaraby, Boyne Island, Calliope, Miriam Vale, Tannum Sands, Ambrose, Baffle Creek, Bororen, Bracewell, Builyan, East End, Lowmead, Many Peaks, Nagoorin, Raglan, Rosedale, Ubobo, and Yarwun.
Gladstone: What to Do
It is nature and the great outdoors that provide the primary attractions to the town.
With its close proximity to the Great Barrier Reef, there are a variety of tours, trips, and other attractions relating to and centered around the reef.
The reef is easily accessed from the town of 1770 and Gladstone Harbour.
Visitors to the region can embark on tours that allow them to visit the reef and dive, swim, and snorkel with sea turtles at Herron Island.
Visitors can also go on camping trips on Lady Musgrave Island, allowing for extended time right on the doorstep of the Great Barrier Reef.
Whether you want to get right in and experience the reef from inside the water, or just take it all in from the comfort of a glass bottomed boat, Gladstone has a tour for you.
In addition to providing access to the Great Barrier Reef, the coastline also provides a number of excellent beaches.
Perfect for a day out swimming, relaxing, and playing beach games Gladstone has no shortage of beaches and beach towns.
Visitors looking for a calm beach day should check out the towns of Boyne Island and Tannum Sands. There is also beach camping available in Agnes Water and there are amphibious vehicle tours to Bustard Lighthouse.
The laid back vibes at the beaches of Gladstone make the beaches a great place to visit and unwind.
If you are a fishing enthusiast, Gladstone is the perfect place for you.
With a huge variety of fish living in the region, fisherpeople of all abilities will find somewhere for them in Gladstone.  Lake Awoonga, 30 kilometres from Gladstone, is stocked with Barramundi and Mangrove Jack.
Lake Callide is also an excellent freshwater fishing destination.
Of course, if you are looking for larger, sea-dwelling fare, there are ocean charters available for hire that will give you the big game fishing experience you are looking for.  The fishing in Gladstone is truly second to none.  
Of course there are some non-nature centered attractions in the town.
Visitors can stroll through the cultural
precinct on Goondoon Street, which is lined with heritage buildings and a 100-hectare botanic garden in Tondon.
Likewise, the towns and villages in the town are full of comfortable coffee shops and restaurants serving the freshest local seafood.    
Where to Stay
The place is home to a variety of accommodation options.
There are bed and breakfasts, backpacker's hostels, self-contained holiday apartment rentals, and larger holiday parks and holiday houses that are perfect for families.
Those looking for an extended luxury holiday will enjoy the resorts and more upscale hotels in the area.
How to Get There
Gladstone is serviced by Gladstone Airport, which is located just outside of the Gladstone's town.  There is also train and coach service to the region.  The region is easily accessible by road.