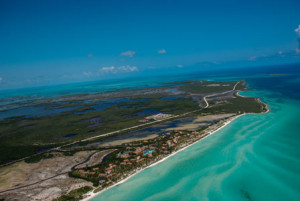 Flying Fish Point is located approximately seven kilometres from Innisfall.
The point sits within the, "Great Green Way," which is an incredibly beautiful area in Far North Queensland, Australia spanning from Townsville to Cairns.
The, "Great Green Way," includes two World Heritage listings, the Wet Tropics Rainforest and the Great Barrier Reef.  
The area boasts the closest mainland access to the Great Barrier Reef in Queensland.
There are also 12 mainland National Parks in the area.
Offshore, there are over 25 small tropical islands that are perfect for exploring or just relaxing for a day of tranquillity.
Flying Fish Point: What to Do
An area with such incredibly natural resources obviously has a number of natural attractions to offer its visitors. There are a number of trips and tours that allow visitors to travel throughout the region and explore and experience the rainforest, the Great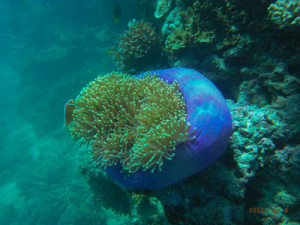 Barrier Reef, and all the National Parks in the area.  
Whether you are looking for a calm, informative tour, or a more adventurous tour, there is something for you.
Additionally, the are has some of the best fishing in Queensland.
Whether you want to book an offshore charter trip, fish from the coastline of a private island, or spearfish, Flying Fish Point and the, "Great Green Way," has you covered.  
The area is also wonderful for snorkeling or scuba diving, especially out around the reef, where visitors can take in all the tropical wildlife the Great Barrier Reef has to offer.
Visitors can also make the short trip to visit Paronella Park, which is a truly fascinating and enchanting place.
The park has won multiple tourism awards and is State and National Heritage listed as well as being a National Trust listed property.
The Mamu Tropical Skywalk also makes for a fantastic day out.  
Located 15 minutes away from Innisfall, in Wooroonooran National Park, the Mamu Tropical Skywalk is a collection of elevated walkways, a cantilever, and an observation tower that allows visitors to explore the rainforest from the canopy.
The skywalk offers stunning panoramic views of the World Heritage listed rainforest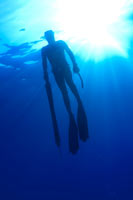 landscape while learning all about the intricacies of the rainforest through a number of informational plaques.
Where to Stay
 Flying Fish Point is home to a tourist park that offers air-conditioned cabins, villas, van sites, or camp sites.
The park comes equipped with an in-ground swimming pool, eating areas, and curbed and sealed access roads.
The park is also just a 30 second walk to the beautiful Flying Fish Point Beach.
How to Get There
 Flying Fish Point is accessible by road from the nearby town of Innisfall.  Innisfall is only about seven kilometres away.