Lord Howe Island is located in the Tasman Sea between Australia and New
Zealand.
 It is about 600km directly east of mainland Port Macquarie, and about 900 km from Norfolk Island.
 It is about 10km long and about 0.3-2.0km wide.  The majority of the inhabited area is in the north, with the south made up of forested hills.
 The Lord Howe Island Group is made up of 28 islands, islets, and rocks. 
The island group is a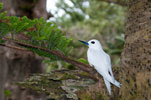 UNESCO World Heritage Site, thus leaving most of the island as essentially untouched forest, home to a variety of plants and animals found nowhere else in the world.  
Lord Howe Island: Things to Do
Lord Howe Island offers an unbelievable variety of possible activities for visitors.
 The forests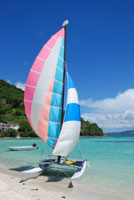 provide a home to all sorts of plants, and animals, making the island a haven for wildlife lovers, especially bird watchers.  
Visitors can also enjoy fishing, snorkeling, and scuba diving in the waters surrounding the island.
There are a number of hiking trails spread all around the island that visitors can enjoy. 
Cycling, golf, kayaking, kite boarding, lawn bowling, sailing, paddle boarding, surfing, and tennis can also be enjoyed on the island.
if you still can't find anything to do, there are a variety of tours ranging from relaxing massage trips to fishing, to diving, to cycling on offer.
Where to Stay – Lord Howe Island
While there are only 400 tourist beds on Lord Howe Island, there are a number of different locations offering everything from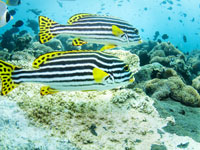 full apartments, to rooms, to stand alone houses.
 The prices vary for all these accommodations from $63-900 AUD per person.( subjected to changed) 
Lord Howe Island really does offer everything you, or anyone you may be traveling with, could want.
 As such, it is a perfect destination for families, large groups, or even individuals who want an active holiday in a beautiful, remote, and different location.