Visit Lombok Island and have the best relaxing  holiday experience 
Lombok is an Indonesian beautiful island east of Bali and west of Sumbawa, part of the Lesser Sunda Island chain and getting more and more popular after the earthquake 
Senggigi Beach: The most famous and oldest beach resort area on Lombok Island
It is located at Jl. Raya Sambelia, Kantor Pelabuhan, Labuhan Lombok, Indonesia.  It is the most developed tourist destination in Lombok Island, you can find a lot of different restaurants, travel agents, bar's, photo processors, money changers, souvenir shops and budget guests house to five-star hotel accommodations.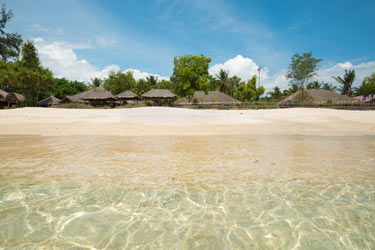 The town spreads out along ten kilometres of coastal road, where this road continues to Bangsal, a port for the Gili Islands. On the north-west coast of Lombok Island, a fantastic scenery awaits you.
Because Senggigi has its easy access to Mataram Airport and available accommodation options for all budgets, most travellers, tourists or visitors start and end their day staying here. You can do plenty of activities to complete your vacation day.
There are local tour operators that organize your tour or sightseeing, giving you the opportunity to discover and experience what  Lombok Island has to offer.
You can rent a car or a motorcycle for roaming around, you could choose if you are going to drive yourself or with a driver for the purpose of relaxation and enjoying the view.
Swim off to the beach, shopping at Senggigi Art Market. If you want to surf, there are surfing boards rental if you don't have one, and if you're not yet good at surfing but you are willing to learn there is the Lombok Surf School.
windsurfing, snorkelling, you can also join their water sports like jet ski, paragliding, and the banana boat. When the night comes, there are dining and entertainment, the variety of restaurants and cafe, such as Happy Cafe where live band performances take place at night.
Lombok Island – Pusuk Monkey Forest
Baun Pusuk, the Sacred Monkey Forest
Monkey Forest, conserved nature in West  Lombok Island residence near Mount Rinjani, the popular trekking destination.
Baun Pusuk is special with its natural beauty such as the dotted with thick foliage green mountains, the beauty of the North Lombok Sea and stiff cliffs. Try to walk down into the forest to have a more fun travel, clean and fresh air will make you feel healthy.
There are lots of Macaque in the area, Macaque is a medium-sized, chiefly forest dwelling Old World Monkey that has long face and a short tail.
Don't worry about them because they are already familiar with the presence of the people that visit the place that is why it is harmless. You will see this monkeys how they feed their child and seating or standing at the bridge like humans.
There is a cafe on the top the hill which gives beautifully dramatic or an eye-catching view to the visitors that is why this is their favourite spot in the area.
Order a coffee and try their Pisang Goreng or Fried Banana and also take some peanuts if you want to try to feed the monkeys. They are so cute as they take the peanut on your hand. This is a journey which is worth documenting or to record.
To get to Pusuk Monkey Forest, by sea from Padang Bali Harbour, they provide sea link to Lembar Harbour a one hour travel, a sea voyage by Public Ferries every hour, crossing between the islands.
It will cost you Rp. 36,000 per person. Before going to the location of your tour, stop here for a while because this Monkey Forest will surely make your trip memorable.
Travel Insurance is recommended before travelling, make sure of your safety first. Have a great time and visit now.
To get there, coming from Lembar harbour, you could go straight to Senggigi Beach by Perama shuttle bus and other shuttle services available.
You can also ride on 24 hours on call taxi available but there are also taxi services at the airport if you are coming by plane.
It will take you to your hotel destination for Rp. 35,000. There are also public transportations available from 6 am to 6:30 pm for Rp. 1,500. Senggigi Beach is a perfect place to relax, unwind and enjoy, so you should take a visit to this place.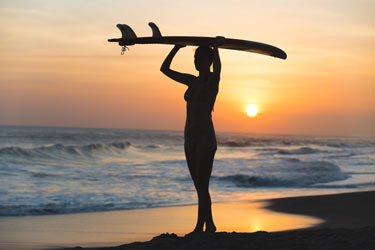 Lombok Island Attraction – Selong Belanak
The Selong Belanak is an isolated surfing beach that offers surfing schools and board rentals that can be found in Lombok, Indonesia.
Beginners are suitable to take lessons about surfing. During your lesson, you can learn basic board skill, riding of the wave, paddling, surf safety,  and take off.
This is the best destination to visit if you are in Lombok Island. From Mataram, it takes 2 hours if you visit Selong Belanak or 30 minutes if you come from Kuta. The road access is good to compare from the previous years, the road was holey and broken.
The beach is has been gaining popularity nowadays, and there is no admission fee that's why many people are visiting this place.
The bad thing here is there is no surfboard rental shop, there is available surfboard rental near Kuta which is 30 minutes from the beach.
One thing that they loved about the beach is the crescent shape of the shore, the gorgeous shells and the beautiful soft sand beach.
There are also warungs that you can rent for IDR 50k/day with umbrellas and fancy restaurants where you can have decent drinks and foods.
Little reminders for those who want to visit the place. Kids are not allowed to go surfing and not nice to go swimming in the water is very wavy.
Lombok Island – Tanjung Aan
It is a less crowded place situated in Kuta Lombok, Indonesia facing the Indian Ocean. Every year on the month of February the beach are really crowded and most of the people who are here are tourists and because they celebrate the Bau Nyale Ritual and local people make food from Nyale to give importance of Princess Mandalika. This is the tale of the Princess who jumped to the sea to stop the man who wants her to be her wife.
Most of the visitors said that the most remarkable thing in Tanjung Aan beach is perfectly nice for snorkelling, swimming and surfing. If you don't forget to bring your equipment for surfing you can rent a high-quality one.
Located in Lombok Indonesia, from Mataram is about 75 kilometres or from Kuta Beach is 3 kilometres away. It will take you one and a half hour if you take a motorbike or private car.
Take Sengkol-Kuta route if you are using public transportation, this will cost you Rp. 10.000 per person and take a motorcycle to reach Tanjung Aan. And make sure to visit other beaches nearby like Seger Beach, Selong Belanak and Kuta Beach.
Pink Beach on Lombok Island 
The Pink Beach is also known as Tangsi Beach that found in the small village of Sekaroh, Jerowaru East Lombok, Indonesia. The beach has no admission fee, so anyone can get to this area any time. 
The beach is popular of its pink sand which surrounded by cliffs and a cabin pavilion. Got the name of the beach because of the pink sand colour and making it unique from the other beaches that most of them have white or black sand. Apart from the colour of the sand, the beach has an amazing panoramic view.
The government should give some attention to the improvement of the beach because the infrastructure is poor especially the location is too remote. You'll take 2 and a half hour from Mataram and a bit difficult for a private car to reach the beach.
One of the water activities is surfing, snorkelling, diving, and fishing. For snorkelling, you are required to bring your own equipment because there is no rental equipment that found around that area.
The best time to visit the beach is as early as possible so you can go back to town in the afternoon. There are lodge and hotels in Mataram, you can find a budget Hotel or if you want to have a bit of luxury type hotel they have it also. Always depends on your budget.
Lombok Island – Mosques and Hindu temples
There are many Mosque and Hindu Temples in Indonesia that are considered sacred to them. Those places have their own tradition, beliefs, own way of worshipping by God and the buildings have come in many styles.
One of the most visited temples in Indonesia is the Pura Meru on Ji Selaparang, which is the largest Hindu Temple in Lombok Island. Aside from that, there are also recommended temples for the visitors in Lombok, such as Lingsar Temple, Batu Gulong Temple near Senggigi and Narmada Temple where you can find the Mayure temple and the holy water.
Each temple has a profusion of arts, from symbolic icons to engravings and from paintings to sculpture. They have different images inside the temples such as Chitra that have 2-dimensional images, raudra or ugra an image to induce fear and the Chitra with 3-dimensional images.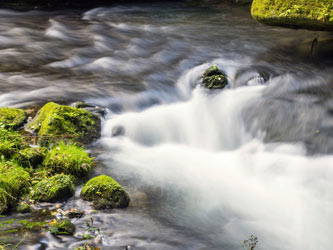 Lombok Island Nature – Sendang Gile Waterfall
Sendang Gile Waterfall is located in Lombok Indonesia is one the of the enchanting falls to visit in this country.  For those who love sightseeing and trekking, Sendang Gile Waterfall must be on the top list.
 As we go to Sending Waterfall we will enjoy the wild monkeys and the green sceneries protected by the government and also an opportunity for photography.
Once we reach the waterfalls enjoy the soothing sound coming from the waterfall will give us the feeling of relaxation, peace, serenity and de-stress for the busy world far from the polluted cities.
As we all know waterfall also has a natural healing for another sickness. The air is clean and cool. Try the cold shower heavy massage provided free by our mother nature under the pounding water from this waterfall.  We can also enjoy the native and great foods near the entrance of this beautiful nature.
Mawi Beach – Lombok Island 
Intense surfing with the dramatic waves of Mawi Beach:
Mawi Beach is the ideal place for those who are into Surfing. The stunning waves here are a must try to all the surfers from local and international. The beachfront and the hill is great scenery. The best time to visit this place is every May – October which is a dry season.
The height of the waves here is meant for the intermediate or experienced surfer that is why swimming is not advisable.  
Surfers can enjoy different kinds of surf breaks, reef break, a left-hander, mid to high tide and a right-hander during small waves. A reef breaks occur when the waves break over a reef.
Mawi is famous for this kind of break. This dramatic break is one of the reasons why Mawi is one of the perfect spots for surfing. If you are a beginner when it comes to surfing, surfing here is not advisable since the wave changes are volatile.
The two kinds of surf break are the long slow left and a very fast hollow right-hander which is volatile because of the wind. These two breaks are the best surf during the Mid-tide.
It is in Selong Belanak 40 minutes away to the west of Kuta Beach. You can take a car or taxi from Kuta Lombok Island and drive west along the coastal road. From Selong Belanak, you will walk along the muddy trail before reaching the beach.
The panoramic view is worth the walk and a picture perfect for those who are photo enthusiast. The Hotels and restaurant are not available since this is an isolated place.
You can enjoy the serenity since the place does not have any establishment.  Tourist can pay the locals to look after their belongings.  Mawi is a haven for Surfers and the most beautiful and magnificent bay in Indonesia.
More Travel Blogs Here
Look Up Best Hotel Deals on Lombok Island  Here