Volunteer abroad has become a popular choice of gap year activity, an alternate (and affordable) travel experience, a place to start a meaningful career, or a means for helping those less fortunate.
Volunteer travelling is a perfect way to travel with the support of an organisation and the company of a community where you will have the opportunity to utilise your skills or further your education.
What actually is volunteer travelling?
Volunteer travelling is travelling overseas with a charity organisation where you participate in ongoing initiatives and projects to help improve the lives of the local communities.
Different projects include; teaching children english, building school and orphanages, starting farmland that locals can maintain to grow their own food or produce a source of income, environmental conservation (oceans, rainforests etc.), animal rescue and conservation, helping families generate a source of income through gaining access to jobs, access to jobs and education for women, trauma recovery and so much more.
Your accommodation will, for the most part, be in a share home with your fellow volunteers but most volunteer organisations will also give you the chance to live with a local family in a homestay – a unique opportunity most travellers wouldn't get.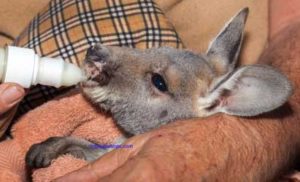 What your days would look like;
While the specifics of your itinerary will vary depending on the organisation you volunteer with, starts with an early morning breakfast with your fellow volunteers to get your started for a busy day ahead.
Depending on what your chosen project is, your day would consist of doing your part in project; whether that is planting, building, teaching or collaborating with locals.
You'll get a break for lunch and relaxation in the middle of the day, before picking back up for the afternoon.

Most projects will finish up for the day around 3-4pm (this can vary depending on the volunteer project), this leaves the rest of the day for you to relax, get to know your fellow volunteers, plan for your next day and make use of the communal kitchen and all the local produce and cuisine for dinner.
Depending on the length of your volunteer stay (most can range from 1 week to several months) you will have your own down time.
This can either be weekends, or a full week where you have the entirety of the days to spend however you like.
Some volunteer organisations will have planned excursions you can participate in, or your volunteer guides would be able to give you tips on the best things to see and do in your area.
Not only does this give you an opportunity to explore a new destination, connect with locals, experience a new culture, and if you're timing is right, even get the chance to participate in local events or ceremonies.
Volunteering travelling is the perfect balance of exploring, travelling, having a culturally enriching experience, all while doing work that will positively impact communities less fortunate that could last a lifetime.
What does volunteer travelling cost?
The costs of volunteering travelling will vary depending on the organisation, destination, project and duration of your volunteering time; but most projects range between $2000 and $4000 for around 2-4 (again depending on your destination and project.
Below is a list of things that are generally covered in the costs of volunteer travelling:
Accommodation at a share house on site, or homestay.                                                                                 
All of your meals (excluding any extra food or drink purchased on your down time).                                
Equipment needed for your project.                                                                                                                    
Project training.                                                                                                                                             
Transport to and from the airport, any scheduled excursions and other required transport for the duration of your volunteer stay.                                                                                                                           
Health and safety insurance for the project site.                                                                                                 
WIFI in the share home.                                                                                                                                        
Access to remote locations and sites not generally open to the public (Animal conservation projects, local schools or private land).                                                                                                             
24 hour emergency phone.                                                                                                                           
24 hour in country help.                                                                                                                                
Access to alumni services and discounts.                                                                                                                
Location orientations.                                                                                                                                          
Welcome meeting and briefing. 
What's not included;
International and domestic taxes. 
Any additional food and drinks on excursions or down time. 
Police check (where required). 
In case you still needed some convincing about whether or not volunteer travelling is for you, here's a list of the benefits;
Cost effective and rewarding way to travel
Great way to genuinely engage with other cultures and local communities
Opportunity to meet like minded people
It's a great addition to your resume or college application
You can have a lasting impact on communities and those who are less fortunate, while being able to travel and explore a new destination
There is opportunity to make a career out of volunteering or turn volunteer work into paid work
Flexibility in your trip duration (volunteer programs ranging from 1 week to several months)
Culturally rewarding experience that guarantees personal growth
It's something for people of all ages with Under 18's programs and volunteer projects suitable for all age and skill sets.
Finding the perfect volunteering organisation, project and destination is crucial, so doing your research is important before you make any decisions.
Below are a list of the most popular and reputable international volunteer organisations so you can start your volunteer journey today!
GVI – www.gviaustralia.com.au,
Volunteer World – www.volunteerworld.com,
Volunteer Abroad – www.volunteerhq.org,
IVI – www.volunteering.org.au,
Red Cross – www.redcross.org.au,
Volunteer Abroad Australia – www.volunteerabroad.com.au,
Go Abroad – www.goabroad.com,
STA Travel – www.statravel.com.au,
Vesabroad – www.vesabroad.com,
http://www.voices.org.uk,
http://www.kangaloolawildlifeshelter.org.au,
List of best countries for volunteering.
Include construction projects, working with children, environmental protections & conservation research, marine biology & conservation and working with Animals.
Mexico, Zambia, Australia, New Zealand, India, Nicaragua, Colombia, Peru, South Africa, Nepal, Ghana, Kenya, Tanzania, Sri Lanka, Vietnam, Myanmar, Thailand, Cambodia, USA – Canada.
Pleas read some of our Volunteering experience travel blogs here:
Volunteering in India                               Kangaloola Wildlife Shelter  in Australia      

Want to Make a Better World, Helping People & Travel the World But Can't Afford It? Do You Volunteering Abroad??