Last updated on August 8th, 2017 at 04:15 pm
Smart Traveller is a government ( Commonwealth of Australia) website that delivers the most up to date and accurate information and travel advice for people travelling overseas.
Whether you're travelling for business, leisure, you're a solo traveller, backpacker or going in a group, you can find advice that is relevant to you and your destination; as well as a number of free services to ensure your next overseas trip is as safe as it can be.
The best thing about travelling overseas is the change in environment, culture and way of life; but being aware of local laws and customs is crucial to ensuring your getaway is as safe and enjoyable as possible.
Smart Traveller allows you to browse through a complete list of countries, their local laws, travel methods, how to enter and exit the country (visas, entry fee's etc.), safety and security means, as well as where to get help as a foreign national.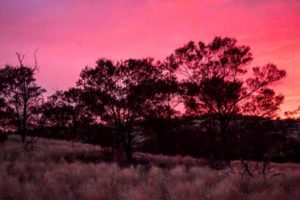 How to use Smart Traveller for your

travel advice
The reason Smart Traveller is the number 1 destination for travel advice is it is completely tailored to your journey, with all your personal details and travel dates registered.

While you can just browse through the website by destination or traveller type, the most recommended way to use Smart Traveller is to register your travel and personal details (Where you're travelling to and from, where you're staying, how long you're staying for, flight, passport and accommodation information, next of kin etc) and that information is then registered with the Embassy in the countries you're travelling to.

Not only do you then receive up to date travel advice on the current situation in which ever country you're in at the time sent directly to your phone or email, but in the case of an emergency (mass evacuation, natural disaster etc.)
the local authorities,government and your own government are aware of your presence and you can receive the required assistance, be included in any evacuation processes, it will also be known if you go missing, and in any unfortunate events such an injury or death, a next of kin can be notified.
Travel Advice – PROS:
The government is aware of where you are, and you're registered with the local embassy, so in the event of an attack/natural disaster or other catastrophic events they'll know if you are missing, where you were last and can notify your family.                                                                         
You'll get up to date and accurate alerts and updates of changes in political situations, if a natural disaster or attacks in the area or destination you're visiting.                                                                          
It also allows you to choose your destination based on safety levels.                                                          
Gives you advice on how to be culturally appropriate in the country you're visiting (religious or cultural customs/traditions, specific laws etc)
CONS:
The government is aware of where you are, which some people don't like.                                                       
Registering is a long and in depth process, multiple destination trips have to be registered individually and could sometimes take up to hours.
If you're just browsing through the different types of travel advice, you will find the following:
How to get travel insurance.                                                                                                                                
Taking care of your health overseas (foreign diseases to be aware of, shots to get before you go)             
Avoiding danger (solo traveller advice, female traveller advice etc)                                                                 
Staying within the law.                                                                                                                                         
Getting around, the best methods of travel.                                                                                                          
Births, deaths, marriages overseas.                                                                                                                      
Wills and power of attorney.                                                                                                                            
What to do when things go wrong.                                                                                                                  
Getting back into Australia.                                                                                                                                  
Living and working overseas.                                                                                                                             
Travel advice for everyone (business travellers, backpackers, dual nationals, female travellers, LGBTI travellers, schoolies/leavers, senior travellers, students, travelling with children, volunteers)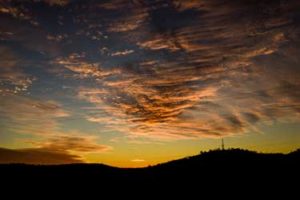 Why you need this information:
Ensuring you're registered with Smart Traveller is just as important as booking your accommodation.
The countries of the world can have an abundance of beautiful sights, foods, experiences and culture, but it's important to be aware of the customs, laws and way of life of the country you're visiting.
The positives of using the Smart Traveller website or any other government travel advice websites far outweigh the cons and just like travel insurance it's better to have access to these things and not need them, then not have them in times of need.