Last updated on June 5th, 2017 at 10:39 am
Smart Traveler always knows The Importance of Planning  their  Holiday, vacation and travels!   
Have you ever departed  on a trip that you've been pining for only to be disappointed without any satisfaction? Arrived at your destination, hotel or likewise only to eventually find out it was below your expectations?  Found out while on travel  that there were some exciting activities to engage in but they were already all fully booked?
These horrible experience  happen  very often to many of our travelers and  All travellers should  think about pre travel planning before leaving their home.
Let me share some smart pre traveler planning tips with you.
I have been travelling to many places around the world for many years and thanks to pre travel planning, I rarely had any negatives impacting my travels during these years  in all the places around the world.
Also, only seldom been I've been unhappy with my choices made – in terms of accommodations, activities, restaurants, etc. The key is simple: careful  & smart planning!
Nowadays we are in 21st century and  planning truly is an easy task:
There is a convenient access to information on the Internet regarding every possible destination of your choice – we are just a click away from hundreds of websites flooded with various reviews and information. But this isn't that great and simple for travellers as we don't know for sure what is right and what is wrong.
Have a look on Travelerhints.com for your next travel plan.  " Everything you need to know to plan your fun holiday, vacation, adventure trip or to find new cultures off the beaten path.
Information about traveling to world-renowned destinations is easy to come by.  Information about traveling to some of the world's finest destinations you may have never heard of is significantly harder to find.  Browse travelerhints' hundreds of articles showcasing fantastic destinations that have flown under the public's radar.
Whether you need to know how to get there, what to pack, where to stay, what to do once you are there, or even the currency and exchange rates of your destination, travelerhints' informative guides will give you everything you need to know about travelling to some of the world's finest hidden gems"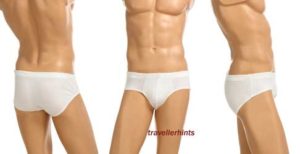 How Climate & Clothing impacts Smart Traveler
Smart Traveler Packing Rule
The Diamond  Rule for packing your bags as a smart traveler: Keep half of the clothes  of what you are  planning to bring with you on holiday behind and deposit  twice the money! True or not??
Make sure you always bring one jacket with you and keep  the most essential items with you  in a carry on because We know from experience that  lost luggage news could come any time and it would be a pain.
when it's 3 degrees in England or freezing in Iceland, jacket comes in handy – or the other way around in Asia or in the Middle East in the heating summer. You won't be really pleased with this unpleasant smell from your armpits just after long flight.
Mix and match clothes. Pack  three tops and three bottoms all making up 6 different outfits and, indeed, the as light as possible.
Look up your best cameras deals here before travel
Male: light T- shirts and 1 Winter/regular jacket (it depends on the season and the weather of the country your travel to), 1 casual Shirt, 1 hiking pants and few light thin pieces of underwear & 1 Boxers  ( the best Australian Brand would be  Politix). There is also few other useful international brands such as Snowgum,  kathmandu or thermal underwear from  Icebreaker. ( It all depends on your choice as well as type of trip you're on)
Be the smartest female traveler  
Female: For most of the girls and women in the world, the bag packing process is one of the hardest ones in the world. There is only one general rule for all and that is to keep everything very simple and as thin as possible.  
Females are able to buy the smallest underwear you could imagine , in unimaginable sizes (such as HIPSTER MICROFIBRE MINI GEE, HIPSTER BIKINI, Strappy Metallic Cheeky Panty,( all Cheeky Types), Cutout Cheeky Panty,  Seamless Singles Cheeky Hipster or even any type of  thong,  g-string and c-string) making life and light packing much easier.
Bras:  Low – Strappy or any type of  " the lighters"  
Adventure or hiking: Cutout Cheeky Panties and Strappy or any similar-type bras!
Don't be a diva opera. Are you the type of a traveller who has to travel with your own hair dryer? Forget about it. The best way during travelling is to use the one from the hotel, hostel or, if you really need to, buy the smallest one (travel-size). The best brand would be GHD Gold Mini Styler
Books are sexy:

 We are living in the 21st century right now and all of us are heavily addicted to digital technologies.  And So are vinyl records. But save yourself the extra pounds and simply fill your Kindle/laptop/smartphone or ipod with every book/travel guide or google map you need . Google maps have some of the best features for the travel society –  options such as  Saved,  future travel, have been, bucket list and few others.
Would you be able to try to stay away from jeans

? Travelers save  a large amount of space in their bag by choosing a different and lighter alternative. Light cotton trousers  would be a much better option. (There are again some world class brands such as Snowgum,  kathmandu or thermal underwear from  Icebreaker.)  
We all know how important

is to pick the right day pack and while buying a day pack as carry on make sure it's the  right size to fit all your belongings such as computer, camera  or etc.  Stuff can always  get  stolen no matter where you go or how careful you are, therefore try to be aware and hide all your valuable things in different places. Money in multiple amounts in the hidden pockets, phone away from your camera etc.
Every single country and place I've ever visited was selling soap, shampoo, socks, T-shirts and all other essential items.  In case you forgot  something or you need to buy anything, it is always there for a reasonable price.
At the Airport – are there any fragile items in your bag? Simply inform the ground checking staff and put a note on your bag.  Also, is your luggage in common color or does it have similar shape with other bags? There is a smart solution, put a tag on it (such as stickers, red ribbon or a small flag) or let it wrapped in plastic in the airport.  
Smart traveler Currency & Tipping
Tipping or service fees is widespread across North America, Canada and also some places in Asia. USA is a country where most people tip in restaurants, bars or any sit-down dining outlets, but the practice is increasingly common also in other places where a service is provided (such as massages, services, sexual services and tourism).
Also, in general,  people tip taxicab drivers, hair dressers and hotel doormen. Baristas boast with a tip jar next to the payment screen and cashiers at more and more establishments prompt customers to to tip by offering a little extra on the top of their service and to ensure the satisfaction.
Smart Traveler: Transport & Driving
Travelers  are generally able to drive internationally with the International driving Licence (subject of the laws of the country you are travelling to) and usually both your home country licence and the international one must be presented to any police check points when you are overseas.
Contact the driving authority in the country you are planning to visit to find out their driver licence requirements.
Smart Traveler Electricity safety tips & communication
Safe use of Electricity is very important when you are in another country. Make sure to use right plugs or switches according to the country you're in .
Never stick fingers or other objects in an outlet.
Keep metal objects out of toasters.
Never use anything with a cord or a plug around water
Never pull a plug out by its cord.
Stay away from substations and power lines.
Don't climb on power poles.
Never fly kites near power lines
Best communications methods for smart traveler
While you are travelling it  is certainly sometimes nice to get away from your family and friends as much as it is also nice to stay in touch with them along the way.
Whether you want to share your stories, pictures or videos of your travels and fun you are having, or you simply want to say "I'm okay,"  or where you are now. it's often necessary to make some contact with those you love.
Travellers  can't always just pick up a  phone and call (especially if travellers are in remote places or travelling overseas) and some of your "normal" communication methods aren't available when you're out of your service area (you may even be in a 3rd world country). So, what  has to be done to stay in touch with your family and loved one?
I hope all travellers have a smartphone nowadays.  Not only is downloading some good travel or communication apps a great and easiest option and should be the very first step, the communication through smart phone is also the most convenient one and almost always available. I have experience with some of the best communication applications for keeping in touch with my loved ones and I would like to share with our travellers, rather than keeping it myself. These are some of the top SMS apps i have found:
Are you looking for an Android or iPhone app for communication to run your business from overseas  while you're travelling abroad?  Well, some of the options available out there may not be efficient enough and business might get truly complicated.
However, if it is just good personal communication method  that you're looking for, here's a list of the travel apps that I've found to be truly efficient most of the time. Also, I provide you with the comparisons and some of the best features each app has, so that you can quickly see some of the differences.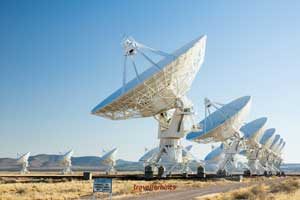 Top Communications Apps To Be Used  While Traveling on Holiday:
Google Apps
I've been using Google for many years  since way back to my University years and it has been the top best app of my communication needs when I'm travelling or on holiday.
Best  apps from google are for sure Gmail, Google Drive, Calendar,   Google+, Translate, Photo, Map Hangout and Contacts. Also, Google vice is basically like having a physical phone which is a very useful app.
The best google account benefit for travellers: you can share  your current location with your family or few of your close friends.
Facebook:  is the most user friendly social network app just after Google+. Facebook can be accessed from any country around the world, except from China. So, stay connected with your family and friends. Travellers should always try using social media in safe manner, not providing any private information publicly etc.  
WhatsApp: Whatsapp is getting more and more popular these days.  If you're  a traveller and you plan on using this app  when travelling overseas, you're better off asking the people you intend to contact beforehand (if they are not using the app yet), save those contacts and download the app (or you may be always also able to find contacts through Facebook or saved on google contact apps)
Viber: this app is very similar to the  Whatsapp one mentioned above and works on similar basis.
iMessage and FaceTime Audio or Video:  This one is one of the best apps for Video calling (iPhone only)
Skype: used to be very popular but is getting unpopular nowadays just because facebook  messenger and google hangout are much more convenient and common.
Popular Apps in china  and southeast Asia:  
Smart Mobile phones instant messaging have  become a key  battleground for Chinese government as we know, China is a communist country.  Market with internet services in China is one of the fastest growing markets  among modern Chinese society and  millions of people are using internet based SMS system.
The most popular Communication apps for travellers there are for example:  WeChat, Mobile QQ, Momo,Wangxin and Youni
The most Popular communication apps in  in India:
Nimbuzz:   Best for a traveller who is using Windows Phone app store, with support for Windows Phone, Windows, iOS, Mac OS, Android, BlackBerry, Symbian, and Java
Tango: almost same as Nimbuzz, available for iOS, Android, BlackBerry, Amazon devices, and Windows PC
Best Communication APPS in Russia or Eastern Europe:  
Russia is keeping up with modern communication Technologies in the west unbelievably. I have worked in Russia as well several times and I can see  so much improvement of modern communication methods in this part of the world.
OK.Ru: Is one of the most popular SMS Apps  in Russia, almost every Russian is using OK.RU. Moreover, VK is one of the most popular Social Media APPs in Russia as well as in former USSR countries. Maybe surprisingly, Whatsapp and Viber are also popular, mostly thanks to the dating agencies and sites from America.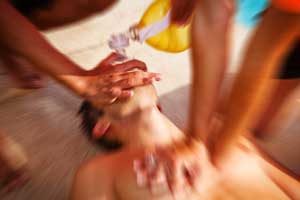 Health & Emergency
As far as we know, travelling overseas can be exciting and a most rewarding experience. Experiencing different places, unfamiliar cultures & customs, language barriers, social isolation & staying away from the family and often friends..  This all can increase  anxiety and  the potential risk of revealing existing bad mental health conditions.
Travelers are in general responsible for their own well being by behaving. They are also responsible for their safe return home as well as all other unexpected expenses they might find along the way.
There are few steps all travelers should follow:  precautions such as  Travel insurance, Planning, destination choice and, most importantly, knowing how to get help from overseas.  
Smart Traveler hooks up rules 
Travelers are  always on the move  & wavelength. Also,  may hooked up with  a some stranger just because  you really like, ticking off the countries & cities you have tasted or  the other way around. Travellers don't always get to love everyone.
Always use condoms. Don't ever trust pills even if, contraception is more than 99 percent effective in preventing pregnancy.   Male and female both parties should  care  condoms.
Don't ever use someone lubricants, it may  occur cross-contaminations STD
Be careful when  having sex on private beaches, camping ground or any remote places,  especially where culturally huge differences comparison to West cultures.   
Visa
Smart traveler always finds out about Visa Information and requirements before their departure:
As we all know, your passport is your most important travel document while you're travelling.  Any  legal travellers from any countries must have a passport valid usually for minimum of 6 more months before leaving their home country. (Passport Validity depends on the destination country Immigration requirements)
Pre Visa checklist, such as:  Your Passport condition, validity of the passport,  Pre visa or ET authorization or on arrival  ( some Eastern European countries, African as well as South American countries may have  different Immigration Laws applied  on border crossing),  Extra passport size images, Photocopy of the Passport & all other Photo IDs. photocopy or scan and saved of your Citizenship or Birth certificate etc.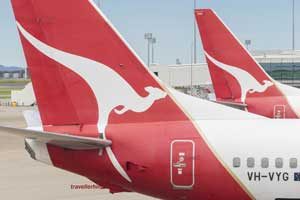 Smart traveler choice: Best Airlines
It does not really matter if the passenger is a frequent flier or or if it's just a holiday maker.  The airline safety is the most important point to be considered.  
Please find more information  about your airline on this URL: http://www.airlineratings.com/airlines-ratings.ph
How smart traveler choose the best airline:   The history  aircraft types, type of the aircraft, the way seats are designed on the aircraft , the  flight offerings (meals, drinks, seating &  in-flight entertainment)…
Here's  some of the airlines around the world to be be travelling with, which have the highest safety ratings:  Qantas Airways, Virgin Atlantic & Virgin Australia, Sri lankan airline ( has not have any air crash in the air ever)  American Airlines, Alaska Airlines, All Nippon Airways, Air New Zealand, Cathay Pacific Airways, Emirates, Etihad Airways, EVA Air, Finnair, Hawaiian Airlines, Japan Airlines, KLM, Lufthansa, Qantas, Scandinavian Airline System, Singapore Airlines, Swiss, United Airlines, Singapore Airlines, Swiss And United Airlines
Smart traveler second option is following the list of airlines that have gone through fatality-free crashes in the air over almost last 30 years. Air Berlin, Caribbean Airlines, Air Malta Air, Mauritius, Air Niugini, Air Portugal, Air Seychelles, Air Tanzania, Aer Lingus, Austrian Airlines, Bahamasair, Britannia Airways, Cathay Pacific, Cayman Airways, Finnair, Hawaiian Airlines, Icelandair, Meridiana, Monarch Airlines, Oman Air, Royal Brunei Airlines, Royal, Jordanian, Thomsonfly & British Airways, Tunisair, Tyrolean Airways.
What Smart traveler should chose and should not chose:
As a responsible website we have have started acknowledging that there is  no such thing as a "dangerous or no dangerous" airline, anywhere. Some are safer than other, but even some of the least safe airline can be still very safe (the possibility of you getting into a plane crash is very, very low).
The regions which has worst air safety records  as well as  the worst reputation regarding safety in general is sub-Saharan Africa,   some airlines in Asia   and some in Eastern Europe where small aviation companies are operating  without resources from Western countries.
At the end, it is all up to you and your choices will decide whether you become a Smart traveler or a Stupid traveler !
Written by Solo Traveller Sam Navarathna!