Last updated on October 11th, 2017 at 06:01 am
Information on the longest direct flight routes from around the world,  and the longest  air travel from Perth to London will be resuming soon before mid 2018.  
For passengers, it's not typically their main goal to set a record for the longest flight time, nor is the goal to take the most expeditious road trip or the most scenic sea routes to their destination.
Passengers generally want to be at their destination immediately and not have to fret over travel time, however when that destination is on the other side of the world, travel time starts clocking up.
Instant travel is a luxury that is currently out of our grasp so for now we must make do with the direct flights listed below.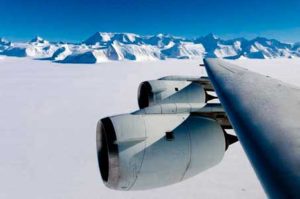 Check out the world's longest direct air routes here.
Singapore Airlines is planning to re-launch world's longest non-stop Airbus A350 aircraft  to US in 2018.
The non-stop Singapore-San Francisco flights will be operated on a daily basis using Airbus A350-900 aircraft.
When Singapore Airlines resume their non-stop flights between Singapore and San Francisco, this air route will again to be the longest in the world, it taking around 18 to 19 flying hours.
Direct flight – Qantas to fly non-stop Perth to London
Australian national carrier The spirit of Australia is confirming, it will operate non-stop flights from Perth to London using the Boeing made 787-9 Dreamliner.
The 14,498 kilometre service will be the first regular passenger service to directly link Australian continent  with Europe Continent, revelocenery aviation transferation of human history, when it begins in March 2018. approximately 17 hours.
Also, The Longest flight on the Qantas network currently, followed by Qantas  non-stop A380 Sydney-Dallas service (13,730km).
Auckland, New Zealand – Dubai, UAE on Emirates, Doha-Auckland
8,825 miles or  14202.461 KM,  17.25 hours
Dallas, Texas, Sydney, Australia on Qantas airline – 8,578 miles or 13804.953KM,  17 hours                       
San Francisco, California – Singapore on United Airlines –
8,446 miles or 13592.519KM,  16.5 hours
Johannesburg, South Africa – Atlanta, Georgia on Delta Air Lines
8,439 miles or 13581.254Km  16.5 hours,
Abu Dhabi, UAE – Los Angeles, California on Etihad – 8,390 miles or  13502.39616KM, 16.5 hours.            
Dubai, UAE – Los Angeles, California on Emirates – 8,339 miles or 13420.32KM,  16.5 hours.                     
Jeddah, Saudi Arabia – Los Angeles, California on Saudia
8,332 miles or 13409.05KM, 16.5 hours
Doha, Qatar – Los Angeles, California on Qatar Airways – 8,306 miles, 13367.211KM, 16.5 hours.              
Dubai, UAE – Houston, Texas on Emirates – 8,168 miles or 13145.122Km,  16.5 hours.                               
Abu Dhabi, UAE – San Francisco, California on Etihad – 8,158 miles or 13129.028KM, 16.25 hours.
Our Aviation technology is getting more and more advance every day by day, hopefully, Travellers will enjoy more direct flight for their destinations sooner or later.