The Royal Botanical Garden in Peradeniya in Sri Lanka is one of the most popular travel attractions among local as well as tourists. By the way, the garden vibrantly mixed with the landscape of hill country of Sri Lanka. And it has an extensive collection of plants and trees. So, we are here to introduce this location through our Peradeniya Royal Botanical Garden travel information blog. 
 The History Of Peradeniya Royal Botanical Garden
The Royal Botanical Garden has a distinguished history. It was created started during the time of one Sri Lankan King known as King Wickramabahu ⅲ. Well, It was built during his reign, and it dates as far back in history as 1371. This king is said to have kept court at Peradeniya near the Mahaweli River. And It IS the longest river ON THE ISLAND NATION SRI LANKA. 
Once he climbed the throne, this area became his abode. Then came the era of KingKirthi Sri and King Rajadhi Rajasinghe. Later, a temple was built in this location only to be destroyed by the British rulers. They took control of the Kandy Kingdom in 1815. 
British Reign 
During the British reign, necessary work for a botanical garden was formed and undertaken by Alexander Moon in 1821. This landscape was used for coffee and cinnamon plants.  History has it that it was formally initiated as the Botanical Garden at Peradeniya in 1843. Plants brought from Kew garden, Slave Island Colombo, and the Kalutara gardens were first planted with its establishment as a Royal Botanical Garden. Under the supervision of the superintendent George Gardener, the Royal Botanical Garden began to be independent and expanded, in 1844. On this gardener's passing away in 1849, George Henry Kendrick Thwaites was appointed superintendent.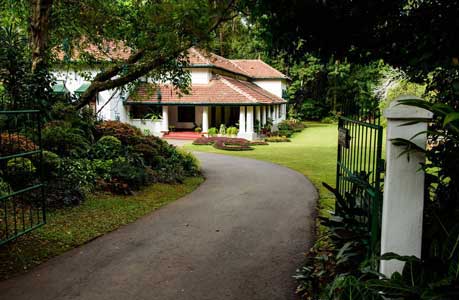 George Henry Kendrick
His period of service continued until he resigned in 1879, and his successor Henri Trimen was in charge of the Royal Botanical Gardens until 1895. Interestingly, the garden came under the Department of Agriculture administration with the department's establishment in 1912.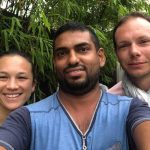 Leel well experience driver in Sri Lanka you to have safe travel around the Island.
The River Drive Avenues, like Cook's Pine Avenue, Palmyra Avenue, Double Coconut Avenue, Cabbage Avenue, and Royal Palm Avenue, can be seen and enjoyed. There is also the Classical Avenue of palms in this garden. The cannonball tree, which was planted by King George v and Queen Mary in 1901, is the history of the Royal Botanical Gardens. Even today, it bears fruit, which is similar to cannonballs.
World War Ⅱ
The Royal Botanical Gardens was used by Lord Louis Mountbatten, the supreme commander of all allied forces in South Asia as the headquarters during the world war Ⅱ.
Location of Royal Botanical Garden
This charming attraction is nestled in the lush area, which is about 5.5 km to the city of Kandy and is lovingly nurtured in the bosom of the Central Province.
Its Spectacular Attraction in Kandy 
It is interesting to speak about the statistics concerning its attraction. An estimated and proven number of 2 million visitors are said to come to this unique nature attraction annually.  The Mahaweli river nurtures Peradeniya Royal Botanical Garden. Whose presence on one edge of it adds magnificent beauty to it, to be exact and precise, and to be honest and genuine in the expression of its great unique charm.
If you are into natural beauty, peace and calm, The Royal Botanical Gardens is what you need to visit. What I have been telling you in my short account is nothing but pure. There is no attempt to cheat on it. Yeah, it genuinely is a place you have a visit if you ever happen to step on our Island Paradise, Sri Lanka.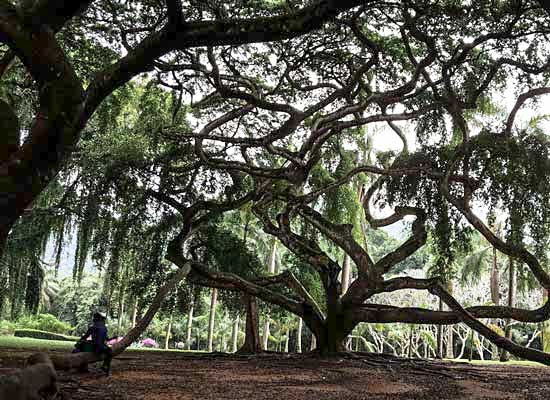 What's More for Eyes to Feast On
It is well known for its rich concentration of diverse varieties of orchids. Also, Peradeniya Royal Botanical Garden is home to more than 4000 species of plants. By the way,   They are orchid species, medicinal plants, and palm trees. The presence of The National Herbarium of Sri Lanka is yet another attraction. 
Demography Of The Garden 
The full extent of the Royal Botanical Garden is 147 acres. That is 0.59 Km. It is 460 meters above sea level. Generally, it enjoys an annual rainfall of about 200 days. It comes under the administration of the division of National Botanical Gardens of the Department of Agriculture. You would feel privileged once you step on this conspicuous location and start strolling in the lightly sunny landscape of soothing breeze. Take a stroll among the tropical timber trees, palm trees, and the giant bamboo of Burma. Giant bamboo of Burma grows to be 40 meters high with the 25-centimeter diameter. And which are said to grow so fast with rapidly growing 30 centimeters a day.
Cannonball Tree In Peradeniya Royal Botanical Garden
The cannonball tree enjoys history with its waxy pink flowers and fruit. Well, this unique double palm tree from Seychelles. And Javan fig trees, which is said to be so massive spreading in an area of 19,375 square feet, are breathtaking. Mesmerizing attractions to keep you glued to its marvelous beauty. More to this is its age-old suspension bridge, which will attract your attention.
Visitors To Peradeniya Royal Botanical Garden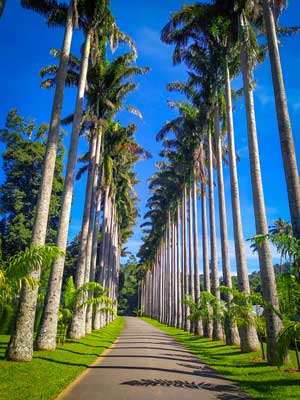 Hundreds of thousands of both local and foreign tourists make it a point not to miss a visit to this beautiful Peradeniya Royal Botanical Garden.  As and when they visit, they lose nothing but getting more from most of its relaxing and tranquil. But languid sensation and may think of being yet another 'Lotus Eater' and wish to be there, forever and ever without the wish to leave it. So the Royal Botanical Garden is there – Be an achiever of happiness of its beauty.
To Make Your Dream Come True
Do not hesitate to visit this marvel in one of the most natural attractions of Sri Lanka. Peradeniya Royal Botanical Garden does not cost much. Instead, you can get more from photographing or videoing on location and making your holiday more than memorable with resounding sweet memories to take home with you.
If you book a private Kandy Tour by Air-conditioned car in advance, it will cost you up to LKR 9,693 and up. Tour is for one day, and the cost is comparatively low. So, you have to spend very little from your pocket, but grab at more from it. Yeah, a lot more. The above tour is 'Do it all in a one-day trip. Also, there's another private tour with Kandy cultural show, which will cost you LKR2,154 and up. There is also a full-time Kandy highlights tour costing you about LKR 4,616 and up. Yeah, mate, at such low cost.
Accommodation On Your Visit
Several luxury hotels are accommodating you at attractive prices to the best of your satisfaction. Some are Cinnamon Citadel Kandy. Also, it is a four-star Hotel 5 km away from the Royal Botanical Gardens. You could book online, of course. Then comes Rivora Residence, Hanittas Holiday Inn (0.8 Km from Royal Botanical Gardens), Peradeniya Rest House (0.9 Km from Royal Botanical Gardens), Home Away From Home (0.9 Km from the location), Peradeniya Guest House (1Km away), Villa Kamonrich (1Km away), etc. Indeed, there are many more hotels that will comfortably accommodate you. Well, then you know what to do next. It's all at your desire.
Why Peradeniya Royal Botanical Garden in Sri Lanka?
Make your dream come true. The dear visitor never hesitates to spend your valuable time and money to visit Peradeniya Royal Botanical Garden in Sri Lanka. Other than the things, I mean Peradeniya Royal Botanical Garden. You will find many other things adding to your taste only to give you the best satisfaction of the Island nation Sri Lanka. 
More Travel Blogs
Ultra Luxury Hotels in Sri Lanka
COLOMBO TO KANDY TRAVEL BY TRAIN IN SRI LANKA