Negombo Nightlife – Night Out Guide for Traveller to the Negombo Town!
Little Negombo Town in Sri Lanka has been favorite transit tourist hot spots for years. With the growing influence of tourism, there has been a mushrooming of nightclubs, beach fronts Restaurants and bars in Negombo. They serve beer, wine, and spirits of international standards as well as Sri Lankan and globally famous food verities.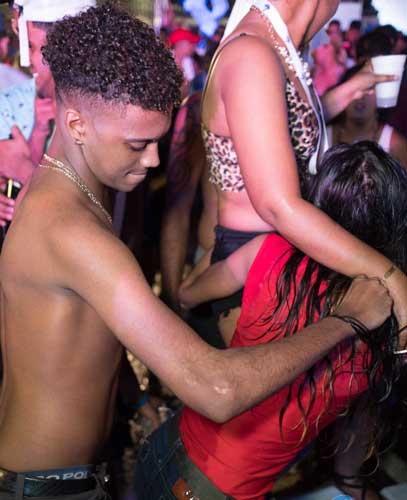 Some of Negombo Nightlife Hot Spots Below
See Lounge at Heritage Hotel
The brighter sun, returns to the sea, make magnificent views of the sunset each day just before your dinner. The dining room set on white sand beaches under palm trees to feel the sea breeze.
Goldi Sands Hotel with a pool and a bar
A night out here at Goldi Sands hotels is a specialty by itself. The hotel is renowned for excellent seafood bought straight from local fishing boats. Dining setting and the bar with magnificent sea views.
There many other You could your enjoy Negombo Nightlife – Night Out right on Bech Road or around suburbs.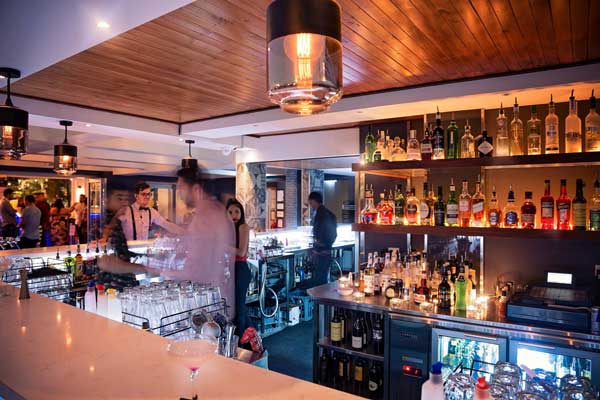 Sherry Land, Sanoreech Hotel – Bar A3, Camelot Beach Hotel with 2 pools, Rogue Bar and Lounge, Banyan -casual groups, beer, Tequila Sunrise
Old Maryites Clubhouse – Nightclub, Machan Negombo – bar games, casual, Groups, Cockpit NightClub, Sporting Bar, Katunayake – Nightclub and Ice Bear Century Cafe, Rodeo Pub.
Hooking up in Negombo
Though Sri Lanka is highly influenced by Buddhism and Christianity, you can see the presence of illegally operating sex vending.
Prostitution in Sri Lanka is outlawed, but there are various dating sites to get the services of both freelance boys and girls. In some nightclubs, you may hook up with some. Negombo Nightlife – Negombo Erotic Massage
But we do not advise you to risk yourself for it is outlawed. But the presence of so many escort service sites shows that it is done underground.
If ever you engage yourself in hooking up make sure you are not mugged after all there are many crooks in Negombo. Prostitution is done in total secrecy event in some famous hotels. Colombo Nightlife.
The Best Ways to get to Negombo from Colombo airport
A traveler can get a taxi from the airport. They cost you Rs.1700 to pick up from the airport and Rs.1200 to get back to the airport, In fact, by taxi is the most convenient way to get from the airport to Negombo.
However, if the transport is included in your tour package – if it is a package tour – there will be comfortable transport services.
You can also hire a tuk-tuk for between 500 and 600 rupees. You may need to negotiate the price with the tuk-tuk driver beforehand.
After Negombo?
There is a large number of souvenir shops along with tourist hotels. They have wood carvings, accessories made from the parts of the coconut palm.
Batik clothes, jewelry, curious, hats, and many more articles to choose from. You may try your best to make much of this visit to the town which is one of the best destinations in Sri Lanka.
Many other activities are available in Negombo. the impressive exciting and breathtaking adventurous feats in activities like water sports fishing and snorkeling, its scenic beauty, its golden sandy beaches its wonderfully beautiful and delicious cuisine and its friendly and hospitable people will imprint indelible memories to ponder over later at home when 'on your couch, you lie in vacant or in pensive mood.
Restaurants in Negombo
Restaurants in Negombo serve world class, mouth watering, finger licking, delicious cuisine.
You may have an insatiable taste, but here in theme restaurants, you find dishes from all over the world served with excellent wines.
Come to Negombo restaurants for wining and dining. Enjoy the exceptional culinary skills of our internationally qualified chefs.
The cost of your meals may vary from restaurant to restaurant. So is the taste. As Negombo is a seaside town, there is a great abundance of seafood dishes. You can satisfy your gourmet cravings here in the city.
You can have food from the restaurants in the hotels. True, but you must try various other restaurants from outside. Here is a list of some high-quality restaurants in Negombo. Hotels Booking.com
Lords Restaurant Complex –
Sea Joy
Sameeha Family Restaurant
Sunny Restaurant
EDWIN Restaurant
Pancake House
Popo's Restaurant
King Coconut Family Restaurant
Transportation
Cheap Eco Car renting in Sri Lanka located next to the town. 100% electrical car fleets available for tourists. Either long term or short term with drivers. I have used them for an over a week in Sri Lanka. Drivers are driving safely as well as well secured.