Coronavirus or corvid – 19 free & SAFE countries to have a safe, enjoyable holiday shortly is your goal as far as I am concerned. Surprisingly, there are many countries out there waiting to host your holiday. Earlier, we all used to travel around the world as free birds. But since this global epidemic is broken out from China, we have to face enormous restrictions. Although the regulation is placed, we still need a holiday sooner or later. By the way, We have gone through a much difficult time since then. So, We have to focus on new chapters of life today. 
Coronavirus Free Countries to Travel Safely
As we are responsible travelers, we have to research up to date safe travel information. So, make sure we all should be getting credible info from the best possible up to date sources. An example, when I write this coronavirus free countries to travel safely, the global epidemic may have changed. Free of COVID-19 doesn't mean the destination is the best for travel. An example North Korea. As of 10/05/2020, below countries all have no reported cases of the COVID-19. Also, I would not justify statistics from North Korea.
Please note, the countries of the below list have no COVID-19, but the borders may have closed. Also, international airports and foreigners may not allow entering those countries. On the other hand, please check the Ministry of Foreign or relevant government body of the country of your origin to verified travel advice.
Apart from North Korea, all other destinations are great to travel on the below list.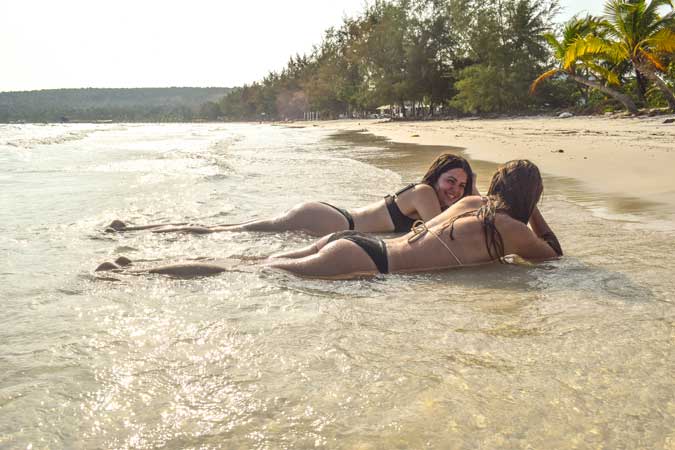 Turkmenistan is safe to travel
Lesotho is a safe country to travel to in African. continent
The Solomon Islands is a safe and beautiful one in the South Pacific
Vanuatu is another popular travel destination in the pacific
Samoa
Kiribati
Federated States of Micronesia
Tonga
Marshall Islands
Palau
Tuvalu
Nauru
North Korea ( Do not travel advised, isn't a safe place)
 Safe Travel Destinations Now
As my research, Some countries are controlling the Coronavirus very effectively. So, I hope the below list would be the best you to travel safely. Those countries will be listed as Coronavirus free travel destinations in the future. By the way, Before making this list, I have considered a few facts, such as whether it real holiday destinations, activities, beaches, nature, and much more. So, I have concluded as below.
Coronavirus Free Countries – South Asia
Sri Lanka
Sri Lanka is the first country to get verification from the World Travel & Tourism Council as the safest travel destination in Asia. According to WTTC, Sri Lanka has been recognized as implementing the best secure protocol by the Government of Sri Lanka. Sri Lankan Tourism board, health department, and Sri Lankan Security forces have managed and eliminated the spreading among Sri Lankan communities. 
 Tourism Council's (WTTC) Safe Travels Stamp in Asia
According to them, Our council proudly announcing Travel safety stamp to tourists to travel to Sri Lanka. The Island paradise one of the best tropical island nations in Asia as well in the World. Furthermore, Businesses in Sri Lanka have followed globally streamed health and hygiene protocols in a highly effective manner. Also, it supported with the WTTC's Safe Travels Protocols. Lastly, The country has one of the World's highest success rates in combatting Covid-19, positions Sri Lanka as the best worthy destination for safe travels," 
This tiny nation middle of the Indian Ocean has done a fabulous job to control. Sri Lanka will be an ideal travel destination in the future because it listed as Coronavirous controlled nation with beast beaches, mountain, wildlife, food, and cultural values. Also, safe to travel for solo females. Only the country in South Asia offers all of the above for tourists as listed coronavirus free countries.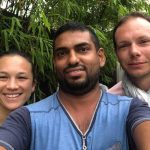 Leel well experience driver in Sri Lanka you to have safe travel around the Island.
Bhutan and Nepal
Bhutan and Nepal also well safe places in South Asia, but Bhutan isn't the most popular among holidaymakers.
Top Countries Corvid – 19 Safety Ranking
Fabulous, the Biggest problem we have been facing today is rapidly spreading nature day today. After careful consideration of many facts, I have listed some countries to choose from the list.  
Coronavirus Free Countries – Oceania
Australia and New Zealand are still much safer than the rest of the world. Especially, Western Australia, South Australia, and Northern Territory are the most Safest.
Australia
Australia will be the best place to travel near future. The government of Australia, mainly, most of the states and Federal government except the Victorian government, have controlled the pandemic very successfully. The traveler will be free to travel sooner or later and enjoy the entire continent.
New Zealand
New Zealand has controlled the infection very early stage. Because population density is very low, and mostly farming culture did help to achieve it. Also, NZ had outstanding leadership from it is PM. Fortunately, the country is now leading to aright direction. Having been completely shut down during the height of New Zealand's restrictions, restaurants and cafes will now be able to serve seated customers again. By the way, today 11/08.2020. NZ is facing the second wave, around 4 infected people have found.
Coronavirus Free Countries – Europe
Iceland and Green
Iceland and Green Land are the safest in Northern Europe. By the way, as we know. Green land still the territory Kingdom of Denmark. Both Greenland and Iceland popular holiday destinations as well as adventure travel hot spots.
Baltic Nations and Central Europe
Few countries in the Baltic region have listed well controlled the situation and looking well safe to travel, Countries such as Estonia, Lithuania, Slovenia, and Slovakia.
Coronavirus Free Countries – Southeast Asia
Cambodia, Vietnam, and Laos also have had fewer numbers of Corona infected cases. By the way, Cambodia and Vietnam both are famous nightlife, cultural, nature, and Popular Redlight districts to provide cheap sex to foreigners. 
Coronavirus Free Countries – The Pacific
Fiji, The British Virgin Islands, Costa Rica, Belize, and Caribbean Netherlands are some of the most beautiful, tropical, and popular travel destinations. Also, well famous among both holidaymakers as well as travelers. By the way, well safe. Also, Those places listed as Coronavirus free countries to travel.
Africa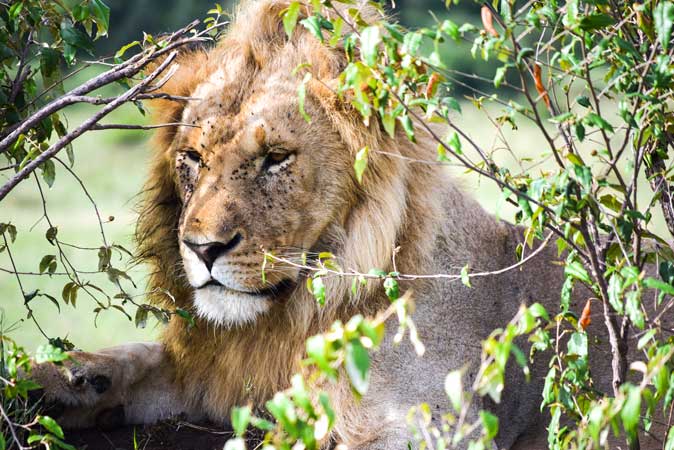 Seychelles, Mauritius, Madagascar, and Tanzania among African countries are well controlled, and fewer numbers of infected cases today.
Think Before Travel
China, South Korea, Hong Kong , and Taiwan are recorded significantly fewer numbers in the last few weeks. But Like China itself, the epicenter of the epidemic outbreak. By the way, China isn't a great holiday destination due to air and water pollution. But famous sex paradise as well as an adventure travel destination.
South Korea, Hong Kong, and Taiwan have very close relations with China. Also, Geographically, Those countries are shearing land borders, air, or sea borders.
Europian Union And The UK
A country like Germany has well managed the situation, but the EU is sharing it is borders with many other countries in Europe. So, it is hard to control and manage borders effectively. Uk is testing vaccination, and it already in the final stage of testing. So, hopefully, TH Uk will be safer to travel sooner or later.  
Eastern Europe And Russia
Russian infected total numbers are getting high as over 892,654, and many cases a day. As I'm writing this blog on 11/08/ 2020, the recorded number on the date of 11/08/2020 was 5,118. The Leader of the Russian Federation Vladimir Putin says that Russia has approved and registered World's first Corvid -19 vaccination. So, I hope that Russia will be another safe place to travel in the future. After all, mass production of treatment is already in order, and the Health Department is working on supply and logistics. 
South America and North America
A country like Brazil 6,638 in South America, as well as The US, has many numbers as I write this blog today.
Traveller Hints Travel Advice From Our Travel Expertises
As we know, Solo travels are better to keep Non-hook up travel as well as stay away from share accommodations as possible.
Solo Men Should Not Visit Sex Districts. 
The situation will change in the future, but right now, better not to Travel to Sex Districts in Asia or Eastern Europe. Only the excuses you have chosen Coronavirus Free Countries to travel form my list.
Current Situation Around The World
Across the world, many people are facing uncertainty about their health and facing massive financial worries and upheaval as the coronavirus pandemic causes havoc. After all, CORONAVIRUS has almost many nations around the globe scale. In the end, It doesn't matter the level of infections; we all have to start our life again.
Best Possible Creditable Travel Safe Info Providers in Globale Scales
More Travel Blogs
BEST TRAVEL TIPS FOR THE FIRST TIME SOLO GIRLS
HOLIDAY IN SRI LANKA ITINERARY FOR EIGHTEEN DAYS
PERADENIYA ROYAL BOTANICAL GARDEN SRI LANKA