INTERNATIONAL STUDENTS eventually boosting the Australian Economy without any uncertainty, as we know. The market value is billions of dollars a year. Even if, the market is generating more substantial income to the Australian finance sector and individuals. Immigration policy changes and COVID -19 have contributed to a massive negative impact on Australia's international students market in the last few years. Moreover, Some countries like Canada and the UK are opening the doors to the global students market, setting international students friendly ecosystems. Why not in Australia?? Where are our policymakers? By the way, I have little proposed to boost the global student market in Australia is straightforward and effective ways. So then, how to enhance the Australian Economy with international students?
What Attracts Students to Study in Australia as a Growing Destination?
Australia is currently jumping the third and down to fourth just behind Canada. Unfortunately, the most popular destinations for international students in the English-speaking world are the United States and the UK. So, Australia is ranking third and fourth from time to time. Many international students choose to enroll in Australian universities because of cultural diversity, the friendly nature of Australians people, less crime rate, easy to find jobs, and high education quality with worldwide recognition.
Why Need A Plan
Firstly, Our Government needs a proper plan to develop our foreign education sector to attract more oversea students. Well. In Australia, I have seen strategies developers are trying to make more complications other than finding simple changes to the development prosses. It is simplified as it needs and lets students go to the country without harming our social and economic strategies. of course, humans are the best resources, with correctly managed human resources strategies for future economic benefits to the country.
What is My Simple Plan?
My Australian economic boosting strategies are base on humans, humans' needs, understanding difficulties, solutions, and benefits. So, I would like to explain it one by one as below.
Humans
Our target humans are international students as a market to the country. A simple way to think and target our market as non-English spoken 3rd world countries and some developed nations, included China, Europeans, South America, Asia, and Eastern Europe. Also, the potential market in Africa.
Identified Humans Need ( Our Target Market Needs)
Our target markets need to be identified. Finding the potentials in deep is the best. Because this the best way to attract students to Australia. I have some of the best examples of it. I have been in many countries over 76 nations and lived and work in many countries from time to time. Also, I have been traveling around Australia. And I have spoken to many backpackers, students, and I have identified what our target market needs.
Many Chines students are coming here to improve English. Also, traditional Chinese culture more respectful of foreign graduates. So, those who are studying here in Australia and back to China can attract jobs with higher pays. On the other hand, Some Chinese like to stay in western Countries due to the human density population and other social & political issues in China. Most South Americans, Indians, the Rest of South East Asia & the rest of South Asia and Eastern Europeans are like to settle down in Australia due to political issues, high unemployment, social issues back home. Western Europeans, Americans, and Canadians are here to have a fun time through student exchange programs.
Understanding Difficulties
To attract many numbers, international students, to Australia, our Government and responsible bodies should understand the issues. Also, they have to find solutions useful and comparable manners without harming the market.
According to the statistics, the most significant numbers of students are coming to Australia from
China
India
South Korea
Saudi Arabia
Canada
Brazil
Taiwan
Japan and many more
As we can see, China, India, Brazil, South Korea, and Taiwan are middle-income nations. So, students are here to study as with financial difficulties. And many other Africans, South Americans, Asians, Eastern Europeans, and Middle Eastern are also facing similar challenges. Many of the students who are studying here in Australia aren't rich; most of them are from middle-income families. Somehow, those students have proven high income on paperwork due to corrupted social fabrication in those countries.
Major Difficulties
Shows financial strength to Australian Immigrations
English languages skills ( Most difficult areas such as listening and spoken)
finding cost-effective quality education providers ( many education providers who are targeting international students aren't provided quality education in Australia)
Initial settle down in Australia as students ( Accommodations, jobs, social integrations)
Finding Solutions and Setting Proper Strategies
As I have mentioned earlier, I have collected much information from many students facing difficulties in Australia as students. So, I believe that little changes may have a significant impact on the International student market in Australia.
Changes of Commencing Date
Let Students come to Australia 1 year before commencing their studies. Many Students from Indians sub-continents, South East Asia, Africa, and Eastern Europe, face difficulties in studying countries like Australia. Because Australia one of the most expensive places in the plant after Scandinavia. In this case, the Australian Government should be given them opportunities to come to Australia 12 months with full work right before the studies commencing. For example, These little changes could help students find jobs, comfortably settle down, and improve English speaking & listening skills. Most importantly, the strength of student financial capacity.
Defer Studies
They are given the right to defer their studies for six months after half of the studies completed. These opportunities only for long term enrolling courses only, I would say that students who have registered over three years period. Students could use these opportunities to improve their financial strength and continuously able to study in Australia without any hardships. Defer right should be with the full time working right.
15th Months Temporary Resident Visa After Completed Studies in Australia
Many students are coming to staying in Australia without proper financial capacity. By the way, most of them are selling lands, bank loans or parents are helping them. So, those students can't go back to their home countries when they have a large sum of money to be repaid. For example, since the Australian Government applied restrictions on permanent residency, many international students' enrolment declined. Why? Most students want to earn money, they have spent here before going back to their countries. Because making money in 3rd world countries aren't that easy. Giving them a period to earn money and back to countries where they are coming from could attract many students to Australia other than the market redirecting to Canada or the UK.
How Do International Students Benefit to the Australian Economy?
We are attracting International Students Market Could Benefits to Australia in many ways. Boosting the International Students market in Australia could help our Economy enormously. On the other hand, many different social and cultural benefits to Australia as well as globally. Such as, internationalize our local education that Australian university students get. Like, our local students learn with classmates from the US, Singapore , India, and China, expanding their insight and forming lifelong friendships. We know 84.5 percent of international students do return to their country of origin.
How Much Did International Students Contribute to the Australian Economy in dollars in 2019?
Australia's world-class recognized international education sector contributed just over $34 billion to the local Economy in 2019. Unfortunately, due to COVID 19, a global economic meltdown may be costing severely on the Australian students market.
Strategies Placing After Careful Consideration
In this article, humans like valuable products. There no chance for humanitarian purposes. My plans directly targeting as humans for business mean direct & indirect contribution to Australian Economy growth.
Special Tax Benefits to International Students
A student who works around six months on a farm or very remote Australia qualified to get exclusive tax benefits. When students coming to Australia 12 months before the commencement date for studies could work on the farm. This type of strategy is much more beneficial to the Australian Economy directly because students have to spend their income on studying in Australia. Working holiday people earning money and leave the country. So, the money they are making spending locally.
Education Providers
Make compulsory to Pay Education Provider fees one year in advance. The payment has to be made before leaving their home countries. This strategy could be boosting foreign exchanges to the country. Also, our education providers will have a large cash flow in hand. Health and life insurance covered requested by immigration before logged visa applications to Australia.
Fees
Decrease University course charges ( Increasing students numbers, education providers able cover cost effectually)
Increase visa processing charges
Increase medical insurance charges
Make Compulsory Life insurance cover until remaining in Australia under a student visa.
Boosting Universities Income
Make the university's financial independence could lead local students to study lower prices. Young Australians highly benefited from increasing higher education as well as skills development for lower prices.
International Students Market & Real States
More student numbers could be boosting the Real States market gradually. Renting prices would increase.
Service Sectores
Hospitality and retailers sectors to be benefited directly.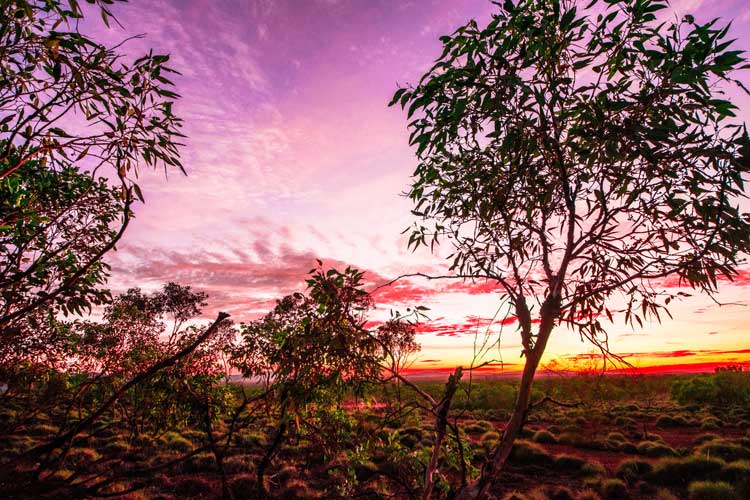 High numbers of students in the country could increase domestic tourism gradually. Because a group of students always like to see places during the holiday or even a short weekend. The direct benefit to renting cars and the hostels & hotel industry.
Catching Productive Age of Humans
International student industries could attract productive age human subjects to the Australian Economy directly. Well, productive young age humans subjects are consumed much more resources in their home countries. And they are here in Australia for higher education. In a few years, the best time of their life expectation ready to contribute physically and intelligently to the Australian Economy.
Applied Strict Rules and Regulation to PR Visa Categories
Immigration should apply PR visa laws to focus on high skills and educated young people to the country through the international student's program. I believed that already in place.
Dominating and Spreading Democracy on a Global Scale
Throughout our education system, base on democracy, freedom of speech, and protect human rights. So, Providing such a quality service to some countries where we don't have freedom of life, we dominate the world with good faith. Hopefully, those who were studying in Australia could change the world with justice.
Use Wisely Geopolitical Conflict.
However, The united state is our best alliance and part of five eyes. Meanwhile, the USA is turning down Chinese students. But also, the UK is catching them, and the UK is the biggest winner. Also, Canada is promoting its education sectors for international students.
Filed Up Low Skills Jobs
Far as I know, many unemployed people in the country but smaller businesses struggle to fill the labor market—the reason why no many Australians want to work in hospitality or construction or facility management sectors.
Local students can have experience with divers global friendships. Also, able to understand the difference between culture and traditions from different parts of the world. Also, students who have been staying in Australia long term and want to have a life here would have a better understanding of Australian culture and customs. So, That would make a much easier way to social integration.
Increasing Interracial Marriage in Australia
Interracial marriage could be the best solution for social issues we are facing today, such as cultural differences, color differences, and language differences, and the best cure for genetically transmitted diseases. As a financial term, divers human society could value billions in a year. Also, mix race baby much more intelligent, according to biosciences.  
Sex Industry & International Students Market
Many international students are working in legal brothels or erotic massage salons in Australia. On the other hand, of course, many working illegally in the Sex industry. Easy access to the legal sex industry with diver choices could decrease sex-related crime withing Australian society and make it safer for our community. 
In-conclusion
I'm writing this business plan as paying back to this country, and it is people to have some benefits during this unexpected hardship. By the way, our quality education and reputation. Also, commonly used language in the world, which is English already here what we need today, as on financial eyes. We have to use our wealth and value to be converted into dollars. So, we have to make it happens other than waiting to have it occurred.