Last updated on April 24th, 2017 at 09:28 am
Relaxation Travel is probably not difficult to imagine or describe for anyone at all. The purpose of this kind of holiday is simple – to simply relax and leave all worries behind, all while everything is taken care of so that you can enjoy your time to the fullest. Relaxation travel should fulfil your expectation where you can dedicate your days doing activities you enjoy and probably don't have time for during the everyday life.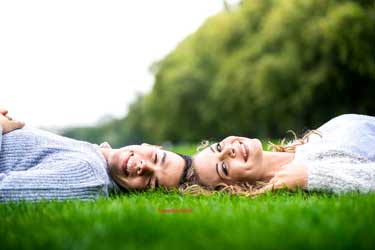 It could be for individuals, couples or even friends who do not want to hustle and stress about trip details and arrangements. These kinds of holidays are usually well planned in advance, prepared by a travel agency or operator and everything (including transfers, accommodation and food) is taken care of by the hotel or a provider.
Top most relaxation travel activities to do on holiday
Spa trip and pampering massage ( beach massage, herbal Massages, Swedish massages, Thai massage, Esalen Massages, Romantic or Sensual-Touch Massage and Tantric Massage.    
Quiet walk along the beach, walking track or through the rain forest
Try a cultural experience and immerse yourself in their ways, foods, local traditions and activities
Kick back and read a book in a comfy chair, on a hammock or by the water and taste a glass of cocktail 
Get on or in the water – Kayak, sail, paddle board, luxury yacht, swim, snorkel, dive
Enjoy a multi-course dining experience paired with tasty beverages or fine dinning
Go horse riding, camel riding or romantic sunset riding
Visit the local wildlife, birds watching, feel the nature and Eco experiences
Take a shopping trip, check out the local markets, taste local fresh products and local shopping centres
Revitalise your mind with yoga, Pilates, watching night stars or fitness activities
Having  romantic sex with your partner on a beach, under stars or moonlight.  

Relaxation Travel does not necessarily have to be a passive one.
Some people also prefer the active way of relaxing, which might include doing some sports, undertaking trips incorporating slight hiking or another physical activity, golf is for instance a good way of relaxing as well.
It is not only about relaxing the body, but also the mind. Therefore, the important factor is getting away from the stereotypes and hustle of everyday life and indulging in something different and new.
Some of the top popular destination for such kind of travelling are without hesitation for instance Maldives, Sri lanka, Hawaii, Thailand, Bali, Micronesia or all Pacific islands, Cancun in Mexico, Mauritius, Dubai, or United Arab Emirates in general, South Africa (those are the more luxurious ones), or for example Mediterranean islands and coastline countries such as Spain, Italy, Croatia, Greece, Turkey, Portugal, Egypt, Kenya, Tunisia and others. However, the presence of an ocean or a beach is not needful. Some relaxation travel seekers may prefer staying in a lovely and cozy city, or somewhere quiet in the nature.