By Maldivian standards, Gan Island is a relatively large island, measuring 2.256 square kilometers in area.  Since ancient times, the Island has had continuous human habitation since the Island was very well suited to farming. 
Gan Island History 
Gan Island has a record of the Island covered in cultivated fields of Yams ( Sweet Potato), Manioc ( Cassava), and coconut. However, during World War II, the inhabitants of the Island were moved to neighboring islands. The UK, as the British military used the Island as a naval base due to its strategic importance. However, nowadays, the Island is the home to a hotel catering for tourists, and causeways connect the Island to the surrounding islands of Feydu, Maradu, and Hithadhoo Island. 
Enjoy Remote Nature In The Maldives.
Gan Island is not a typical Maldivian experience. It is off the beaten path and isn't one of the most popular tourist attractions on the Maldives. By the way, The Island is getting popular among nature lovers. However,   
Gan is one of the bigger islands, both in size and in the population (25,000), and is also one of the less touristic islands. Well, The Gan offers visitors the rare opportunity to interact with and experience the locals. The excursions center is located out in the town. Even though it little far, All visitors mush have an adventure tour on the Island. 
Where to Stay on Island 
 Equator Village Resort on Gan Island 

 
The resort is located only around 1km from the airport and offers a variety of amenities to visitors. The resort comes with the relaxing Serena Spa, where guests can get any treatment they could want. The resort has its own "house reef" where guests can snorkel and observe a plethora of vibrant colors and fish. On the other hand, If you are a more experienced diver.
Diving on Gan Island Maldives
The resort has a fully equipped dive base, which offers PADI Open Water and Advanced courses. Well, these courses are led by instructors well versed in the dive sites of the area and are more than happy to escort visitors to the best dive spots in the atoll. While the atoll doesn't have an abundance of reef fish, it is an ideal spot for those who want to see old shipwrecks, giant manta rays, sharks, turtles, and other large fish.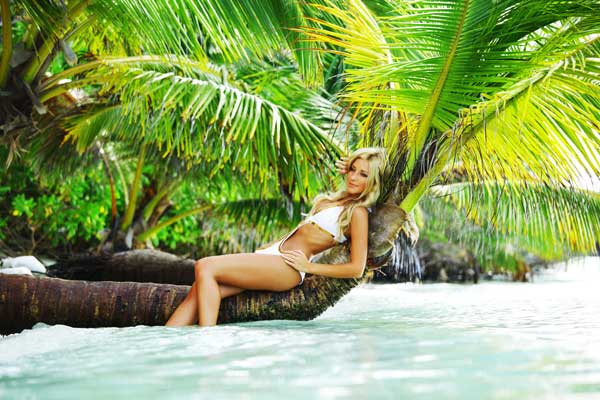 How to Get There
Gan is accessible by air via Male Capital. The Island has a regional airport that is about a one hour flight from the capital. By the way, Sri Lankan Airlines is flying from Colombo to Male every day. Also, the airline is a member of Oneworld, and many connecting airlines are available to Colombo.  
More Travel Blogs
Gili Islands Simply Unique Wonderful Place 
Perth Simply Unique – Wonderful Place for Every Nightlife Travellers
 Book Gan Island Hotels Deals Here