Last updated on June 19th, 2020 at 07:13 am
Milandhoo is an island in the Shaviyani Atoll administrative division and geographically a part of the Miladhummadulhu group in Thiladhunmati Atoll. Up to 1997, the Island was uninhabited until the country's Minister of Atolls initiated a project to build homes on the Island to house residents of nearby Maakandoodhoo, which had become contaminated. When the tsunami severely damaged Maakandoodhoo in 2004, the project was fast-tracked, and the Island was officially recognized as an inhabited island on March 20, 2005. The Island now has 2,160 inhabitants.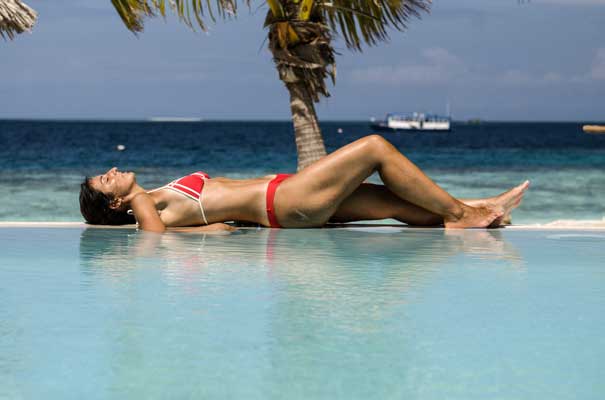 Milandhoo Island in the Maldives What to Do
As I have mentioned before, the Maldives all about water and Beaches. Other than that, relaxation and food.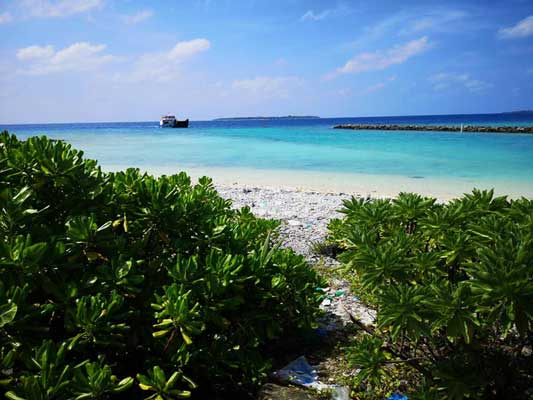 Ake Sikundi Kulhi Lake
The Island has a couple of freshwater attractions, in northwestern Milandhoo island. Surprisingly, lake Sikundi Kulhi (prawn lake) has an abundance of translucent prawns and shrimp. These shrimp are tiny and only grow to be up to 1.5 inches (38 mm) in length. The lake also has barracudas and various species of crab that live around its shore. The clay deposits in the middle of the lake are used in the Maldives in several traditional medical practices. Nearby, visitors can also find bottle gourd plants, ironwood, sea hibiscus, and mangroves. On the southwestern portion of the Island, visitors can also make the trip to Rayy Kulhi (Red Pond).
Red Pond
The pond gets its name from the gourd plants and mangroves in the surrounding swamp, which redden the water. While the lake is smaller and shallower than Sikundi Kulhi, it is a popular picnic destination. Milandhoo also has several pristine white sand beaches that serve as perfect destinations for just relaxing in the sand, swimming, snorkeling, or scuba diving. Also, visitors can hire local guides, either independent or associated with guest houses. The guide can take visitors on dive or snorkel trips to allow them to see and swim with some of the local marine life, including manta rays, turtles, and sharks. 
Milandhoo Island Where to Stay – Best Accommodation
The two primary accommodations on Milandhoo are the Viceroy Maldives, which is up-scale and ultra-luxurious, and the Marco Milan Lodge. The Viceroy is another of the Viceroy chain, with several luxury resorts located in glamorous locations worldwide. It comes with five-star amenities, including a restaurant and a spa. The Marco Milan Lodge is a more affordable option on the Island but is still very comfortable and has a variety of amenities, including a restaurant. 
More Travel Blogs