Best Russian Beaches info Guide 
When we talk about Russia, two things which come to our mind are lots and lots of snow and the beauty of Russian women.
Only a few people know that the country also has lush green forests, wild animals, and natural wonders, However, no one is aware that Russia is a heaven when it comes to beaches because of the beautiful sunsets and the exotic water activities.
This country which has the biggest territory in the world also boasts some of the most wondrous sights including very good beaches.
The most famous ones can be found on the coasts of the Black Sea but we are going to highlight the lesser known but mind-blowing beaches.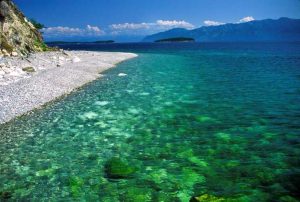 Russian Beaches – Baikal, Irkutsk Region
The water at the Baikal beaches is very cold and pure but it is their astounding beauty which makes them stand out.
It is the deepest lake in the world and a perfect destination for those who are fond of winter swimming.
Such Russian women and men are known as walruses because they like to be in the ice-cold water.
During the summer season, the ordinary tourists can also enjoy the warm water around the shallow bays because the main body lake always has cold water.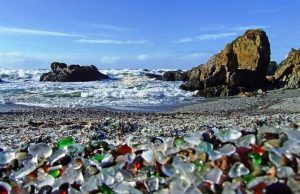 The Bay of Glass, Vladivostok, Primorsky Krai
This beach is nothing less than a wonder because the piles of broken glass and plastic turn the beach into an exotic sight.
The locals call it Glass-cups as it looks like the mosaic of Gaudi. There's only one beach like this that exists in the world and it is located in California; both the beaches once used to have a dump.
Thanks to the frequent visitors, the shiny fragments are lesser in number because the guests at the beach like to take them back as souvenirs.
Only a few people can resist the temptation of not taking any of these mesmerizing objects.
Amber Beach, Kaliningrad Region.
Amber beach is different from the other Russian beaches as it carries the "blue flag". This means that it meets the highest standards of quality of any international beach.
This is because of the provision of amenities like beach umbrellas, showers, running water and lighting, comfortable cabin for changing clothes, and toilets with proper sewerage facilities.
It also accommodates the disabled people by providing them with special flooring which directly leads to crystal clear water.
It is also the most easily accessible for the Europeans because of being located in the western area of the country.
Thus, it becomes more interesting and exciting for not only Russian girls and boys but also for the foreigners.
We do find that the Russian beach culture isn't fully developed but it is being worked upon.
The tourists now know about the beautiful beaches because many new Russian brides and groom choose to visit them following the success of the 2013 wedding comedy series "Gorko" which was filmed on these beaches.
Russian

 Beaches on Google Map Here