Saudi Arabia's Nature beauty is through our eyes. Unimaginable natural beauty like the red Sea, pristine white sand beaches, sandy deserts landscape may be imaging mars landing. Places are like Rock caving site, Dumat al Jundal, Medain Saleh, King's Fountain, Masjid Al Nabawi, and Masjid Al Haram. Also, Saudi Arabi home to beautiful beaches on the Red Sea.
 Saudi Arabia — Future King, Crown Prince Mohammad bin Salman is hoping to see more international tourists in his country. Prince Mohammad was grown up more in western culture, western-educated future king to change Saudi culture into well-civilized society. Since oil price plunged, the Saudi economy has been struggling than ever before. Our modern prince has turned the country in many positive ways. Such as, he has given the right to women to drive, taken away men guardianship, and he said in public that ladies could dress as they wish. Also, He said that women equal to men in society. Saudi Tourism official Information.


Saudi Beaches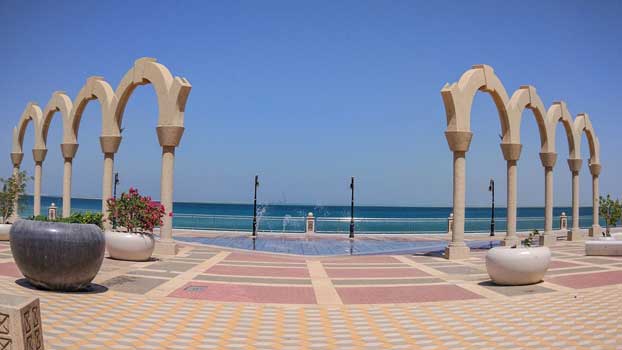 Perhaps, many tourists may not have known. Saudi Arabia is home to stunning beaches. Also, many tourists think that they cannot enjoy a day of swimming or go to a beach in Saudi.
  Things Travellers Should Know About Saudi Beaches.  
Beaches are in the Kingdom of Saudi both own by private and public.
Wealthy Arabs and resorts managed most privet beaches.
Private Beaches – withing the boundaries of ownership, ladies can enjoy their time as wish the same as in a Western country. Women are allowed to wear normal western-style bikinis at most private beaches and men can swim without upper clothes.
Public Beaches – Women are allowed to swim at public beaches. If it Prohibited to swim at beaches have sign indicated. Women must dress accordingly. Men in The Kingdom still think that women are not equal to men. By the way, It is essential for even men also to cover up when visiting a public beach in the Kingdom. 
 Best Beaches in Saudi Arabia for Tourists
Al Fanateer Beach 
Al Fanateer white sand Beach is located in the city of Al Jubail in the Kingdom. The Beach is well famous foreign workers, tourists and also among local. There great views for photographers, scenic boat riding, walking tracks along the side of the Beach.
Best Resorts style accommodations available for tourists and all hotels and resorts are world-class. Booking.com offers the best deals.
Silver Sands Beach. 
The Beach is famous among wealthy local, and western expats communities in the Kingdom. if you're fascinated about water sports, one of the great place to have it. Activities are available such as open-water swimming, windsurfing, snorkeling. Also, there is little Island few 100 meters away from the coast. And you can swim in the Island.
Haql Beach
One of the most famous and excellent diving site in the Red sea. Spectacular coral and marine species of the Red Sea to see and enjoy best scuba diving in Red sea here. Also, famous Haql Beach shipwreck able to see or dive from here. The stretch of Beach located head of the Aqaba Gulf, and it is a pristine public beach.
Half Moon Beach
The beach well-facilitated. The beautiful scenic Beach located right on the Persian Gulf bay. The Beach is long as some Kilo meters along the Red Sea. And it is a popular destination for both locals and expats in Saudi Arabia. There are many water sports and recreational activities available.
Other Beaches in Saudi Arabia.
Well, If anyone familiar with geography?? The Saudi Kingdom is home to a vast stretch of white sand beaches in the Red Sea. The Vast Beach is running long as from south Alkwifriah to Khafji in the North neighborhood Kuwait. So, It doesn't matter where you go; you can see stunning white sand beaches up to the north to or down to the south of the country.
Top Attractions in Saudi Arabia
Saudi Arabia is home to many historical and archaeological sites. Also, many natural grains of the sand landscape. Also, desert safari available for tourists.
Rock Carving Sites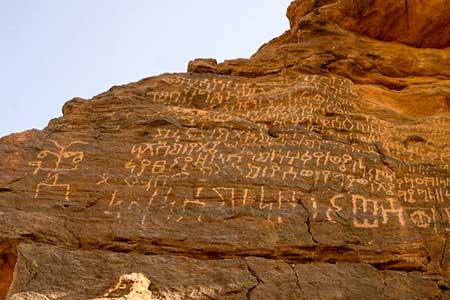 Rock Carving Sites are the amazing historically valuable places in the country. Two most popular sites are jubbah and Shuwaymus. There many magnification historical carving to see.
Dumat al Jundal
Dumat or Ul Jandal is another exciting place in the province of Al Jawf. Around 37 km away from the capital. One of the historical archeological site for Saudi culture and looking almost similar to a giant castle which is called Fort giant.
Medain Saleh
The site is another excellent archaeological site. Thousands of years hidden secret of the ancient civilisation of middle eastern were well preserved for the future generation of all of humanity.
Al Tayebat International City
Al Tayebat is internationally most famous city after the capital. It situated in the town of Jeddah . The place is attracting many foreign tourists who are well fascinated with old architecture and middle eastern history.
Masjid Al Nabawi
Al Masjid Al Nabawi is magnificent Mosque built by holy Prophet Mohammad. The entire area under the Saudi Government and ope to worship and public. The Mosque located city of Medina.
Masjid Al Haram
This stunning Mosque is located in the city of Mecca. One of the most beautiful architecture. Also, it calls the house of God. And most sacred place in the Muslim world. This holy place knows as Kaaba is fantastic humans made a place in Saudi where many Muslims are coming from all around the world for pilgrimage each year.
The Future Tourism of the Kingdom 
Sooner or later, Saudi Crown Prince Mohammad bin Salman will change this incredible country. And the country will be fully open to tourists. Travelers could uncover the ancient secret of humanity, archaeological values, natural beauty, and hidden gems. So, we able to spread words to the world in a positive way. By the means, Western people should understand that changing cultures and tradition prolonged process, it may take a generation to change in the modern way of life.
More Travel Blogs Here
Perth City – TOP THINGS TO DO IN PERTH 
Sharm El Luli-Marsa Alam Egypt is the Beach Paradise