Kuta Beach, it is a coastal town located in the south of the island of Lombok in Indonesia.  it is once a sleepy village in the early years but now a well known and popular tourist destination. Here in Kuta Beach you can swim, surf and sunbathe. Most places here retains its sleepy type of village, its natural characteristic as a fishing village.
Back in the year 1960's Kuta Beach Hotel is the only hotel that can accommodate visitors.
It has now various of accommodations, dining and shopping options due to the development and transformation over the past years. It has a unique charm that attracts more visitors every year which makes this beach fully booked by the travelers during peak seasons and holiday seasons.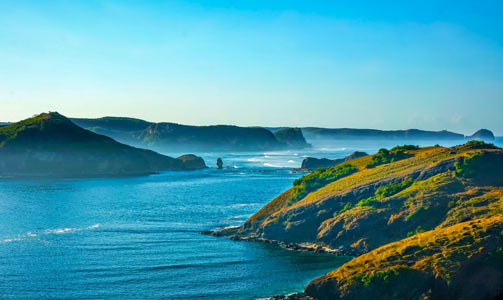 You can do a lot of things in this place, your options are endless.
Or if you just want to relax you can try their kite flying activity or have a massage while sunbathing, the team of masseurs are just sitting along the beach so it is easy to spot them.
There are also other attractions like, Waterbom Bali, a recreational park with waterslide, it is the pioneering and largest water park.
It has different kinds of slides with different shapes and thrill like, Super loop, Superbowl, Boomerang, Smashdown, Race track and others.
Odysseys Surf School, it makes beginners into professional surfers, Oakley and the Academy of Surfing Professionals Australia who gives private lessons supported this school.
Another attraction is the Dream Museum Zone, It offers a great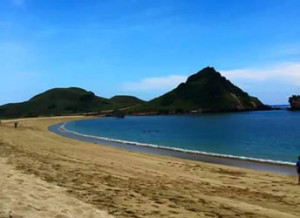 collection of galleries like large scale wall paintings with three dimensional effects. It is a great background for taking group pictures.
Vihara Dharmayana or also known as Leeng Gwan Kuta Temple and Konco Bio Kuta Chinese Temple, it is one of the oldest Buddhist temple in the area. Kuta Theater, it is an additional entertainment scene in kuta which performs magical tricks.
It is a must see performance because it adopts and developed theatrical aspects to the show, it starts at 10:00 pm for an hour.
The New Kuta Green Park, it is a Water Park near the Dreamland Beach,  it is a combination a water park and a range of outdoor activities. It covers 5 hectares of the Pecatu Indah Resort, it has twelve (12) main water activities. You can reach Kuta by plane from Ngurah Rai International Airport direct to the south of Kuta, By bus, since Kuta is connected by bus routes.
There are several scheduled shuttle services including Perama Shuttle Buses. This is like a promised land, once you've reached this place, it's a promise that you will surely enjoy.