Last updated on January 11th, 2017 at 02:38 am
 Sri Lanka-Planning: your trip to Sri Lanka
Sri Lanka-Planning: Smart traveler always knows The Importance of Planning  their  Holiday, vacation and travels.   
Have you ever departed  on a trip that you've been pining for only to be disappointed without any satisfaction? Arrived at your destination, hotel or likewise only to eventually find out it was below your expectations?  Found out while on travel  that there were some exciting activities to engage in but they were already all fully booked?
These horrible experience  happen  very often to many of our travelers and  All travellers should  think about pre-travel planning before leaving their home.
Sri Lanka-Planning:  Let me share some smart pre traveler planning tips with you.
I have been travelling to many places around the world for many years and thanks to pre travel planning, I rarely had any negatives impacting my travels during these years  in all the places around the world.
Also, only seldom been I've been unhappy with my choices made – in terms of accommodations, activities, restaurants, etc. The key is simple: careful  & smart planning!
Nowadays we are in 21st century and  planning truly is an easy task: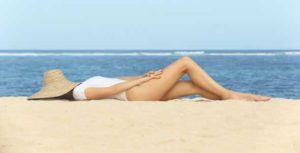 There is a convenient access to information on the Internet regarding every possible destination of your choice – we are just a click away from hundreds of websites flooded with various reviews and information. But this isn't that great and simple for travellers as we don't know for sure what is right and what is wrong.
Have a look on Travelerhints.com for your next travel plan.?  " Everything you need to know to plan your fun holiday, vacation, adventure trip or to find new cultures off the beaten path.  Information about traveling to world-renowned destinations is easy to come by.  Information about traveling to some of the world's finest destinations you may have never heard of is significantly harder to find.  Browse travelerhints' hundreds of articles showcasing fantastic destinations that have flown under the public's radar.  Whether you need to know how to get there, what to pack, where to stay, what to do once you are there, or even the currency and exchange rates of your destination, travelerhints' informative guides will give you everything you need to know about travelling to some of the world's finest hidden gems"
Some important points of  Sri Lanka-Planning
When you or yours group are Planning your tour think about the time that you arrive in Sri Lanka. If you arrive in the morning you can continue your journey from there or if you come in the evening then you will have to stay overnight at a hotel near to the airport and continue your tour from following day.
Therefore it is important to think about your flight time to make maximum use of your stay. Personally, I would highly recommend you to staying Negombo one day is the best.
Our helps guide & information pages would provide the form to find your dream tour in Sri Lanka.